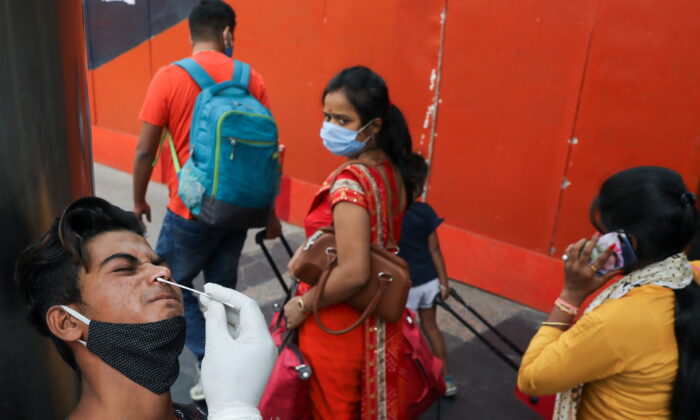 On April 7, 2021, at a station in New Delhi, India, a man reacts when a healthcare professional collects a sample of a cotton swab during the epidemic of coronavirus disease (COVID-19). (Anushree Fadnavis / Reuters)
India reported a record 126,789 new COVID-19 cases on Thursday. This is because some states struggled to curb a second outbreak.
Daily infections exceeded 100,000 for the first time on Monday and now exceed that mark three times, the largest daily increase in the world.
Spikes, much faster than last year's first wave, surprised authorities. According to Ministry of Health data, the number of deaths increased by 685 (the highest in 5 days) to 166,862.
New Zealand suspended entry of all travelers from India, including its own citizens, for about two weeks on Thursday.
Far from the Andaman Islands in India, authorities said they would conduct a random test at the airport in the capital Port Blair due to a sudden surge in incidents and complaints against passengers with fake test reports.
Several major powers, including Maharashtra, have imposed stricter regulations, including a curfew, and have closed malls, restaurants and prayers. The federal government refused to impose another national blockade.