[ad_1]

Jakarta — Smeru volcano on Java, Indonesia erupted on Saturday, killing one, injuring at least 35, trapping some in the building, and erupting a huge cloud of smoke and ash.
A video shared by emergency authorities showed residents running as a towering plume of smoke and ash covering a village near East Java.
Inda Masdar, Deputy Chief Cabinet Secretary of the Lumajan district, said at a news conference that one was killed and 41 were burned.
The Disaster Management Agency (BNPB) later stated that 35 patients were being treated at a local medical facility.
Inda sought a helicopter to rescue people trapped inside the building.
"We are in great pain," she said, adding that at least 10 people were trapped.
"It's miserable, their families are all crying."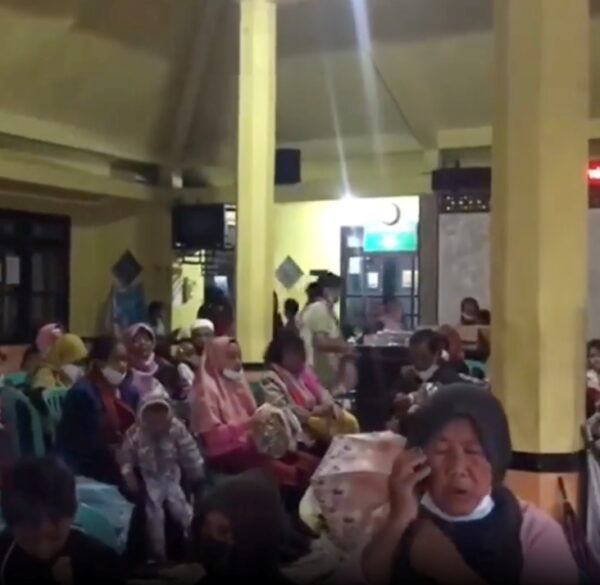 Thoriqul Haq, district head of Lumajang, said many sand miners were trapped near the mine, but did not provide further details.
Haku told Reuters that the road and bridge between Lumajan and the nearby city of Malang had been cut.
"This has been a very imminent and rapid situation since the eruption," he said. Haq added that evacuation was underway, but did not provide details.
He later told news channel MetroTV that the disconnected bridge meant that one nearby district had no access to medical assistance.
According to the National Disaster Management Agency (BNPB), authorities had set up evacuation tents. However, evacuation is hampered by heavy smoke, said BNPB chief Suharyanto.
AirNav Indonesia, which controls Indonesian airspace, said in a statement that the eruption "had no significant impact" on the flight.
Semeru, the highest mountain on Java Island, is one of about 130 active volcanoes in Indonesia. It erupted in January with no casualties.
By Nilufar Rizki and Stanley Widianto
[ad_2]