In the early 1950s, more than 100,000 children were orphaned by the Korean War, and neither the North nor the South had the resources to care for them.
Korean orphans were sent to the United States and Western Europe for adoption. Meanwhile, North Korea distributed orphans throughout Eastern Europe through "commissioned education" to former communist countries such as Poland, Romania, Bulgaria, Hungary and the Czech Republic.
Following orders from the Soviet Union, more than 5,000 children spent nearly 10 years abroad, educated and shaped their ideals in special institutions called "North Korean People's Schools."
The award-winning film 'Kim Il Sung's Children' tells the story of war orphans who fell victim to the indoctrination of North Korean dictator Kim Il Sung, the grandfather of Kim Jong Un, and a man who wanted to consolidate power in North Korea. Founder of North Korea. communist regime in the 1950s.
The film's director, Kim Do Gu-young, spent 15 years and over $150,000 searching for records scattered across Eastern Europe to track down orphans.
"In 2004, I received a phone call from Park Chan-wook, a well-known film director and college senior. '" Kim told the Epoch Times.
At the time, Kim was a producer for a show on KBS, South Korea's national broadcaster. Hearing the story, he bought a plane ticket to Romania.
An elderly Romanian woman's name is Georgeta Mircioiu. She lives in Bucharest, the capital of Romania.
Mirchoi was just over 20 years old when the Korean War broke out in the early 1950s. She was one of the teachers assigned to North Korean orphans sent to Romania.
She fell in love with Jo Jeong-ho, the principal of the North Korean People's School, who came to Romania with about 3,000 North Korean orphans. After four years of a secret relationship, the two were married in 1957 after gaining the approval of both countries.
However, their marriage did not last long. In 1959 Cho was deported to North Korea. Mirchoiu followed suit and gave birth to a daughter in the North Korean capital, Pyongyang. After some time, however, Cho was sent to the mines and the couple never saw each other again.
Their daughter, Jo Mi-ran, is now middle-aged.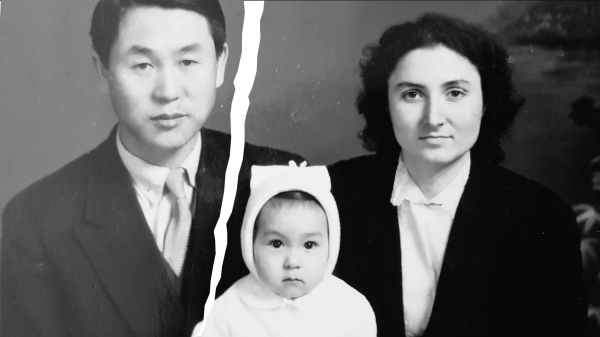 "At first, I was intrigued by the unique love story between a North Korean man and a Romanian woman. It included many historical events such as the process of idolizing Ilseong and the transformation of North Korea into a closed society."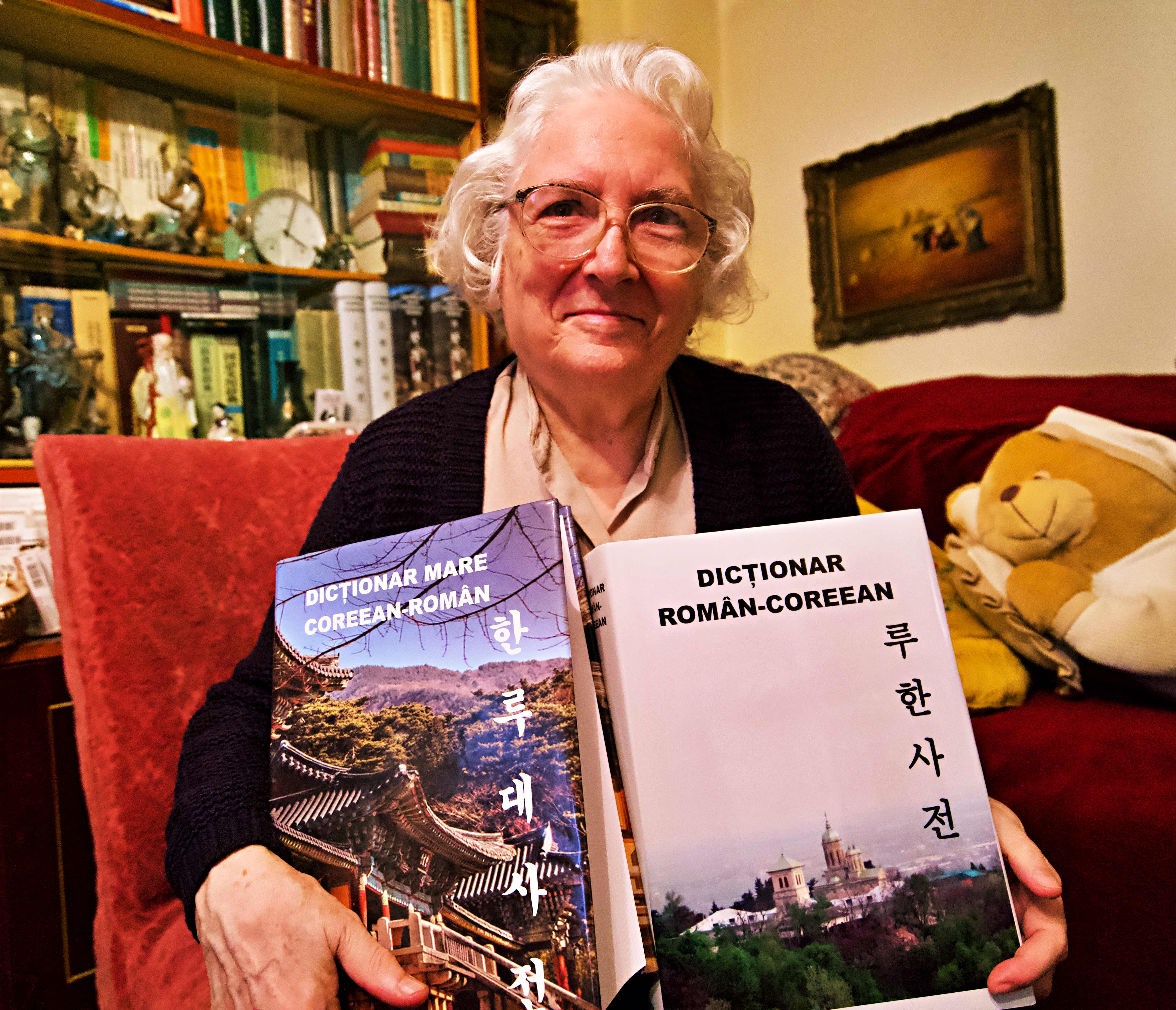 According to official records, including South Korean Foreign Ministry documents, at least 5,000 North Korean orphans lived in Eastern Europe between 1952 and 1960.
"There were two things that interested me. [and have their ideals be shaped the same]I thought this fact symbolized the closed society of North Korea and the essence of the Kim Il-sung regime. That's why we decided to make it into a movie," Kim said in an exclusive interview with The Epoch Times.
"It was an endless effort to unearth the hidden records. I repeatedly visited the capitals of five European countries and searched their archives, national libraries and records centres. I found 80 letters sent to Eastern Europe by war orphans who had returned to Korea, as well as film records of school performance and daily life.In addition, I contacted 12 classmates of North Korean orphans, I interviewed.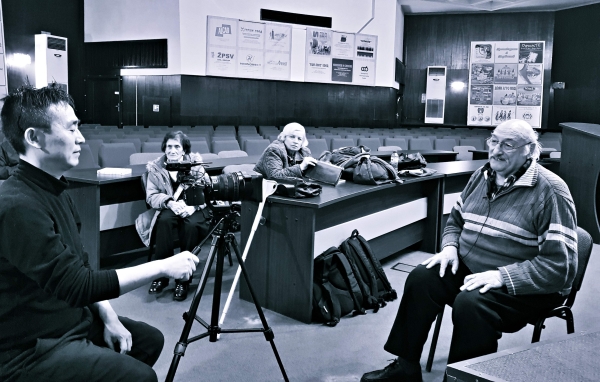 "In the Romanian archives, I found a recording of a four-and-a-half-minute 35mm film. However, when the film was shown, the images of North Korean orphans in their schools and dormitories were vividly displayed as if they had happened yesterday. I called each child's name on the screen while floating."
Many old movies discovered by Kim Jong-un show children waking up at 6:30 every morning, holding up a portrait of Kim Il-sung, saluting the North Korean flag, and singing Kim Il-sung's hymns at school. was reflected.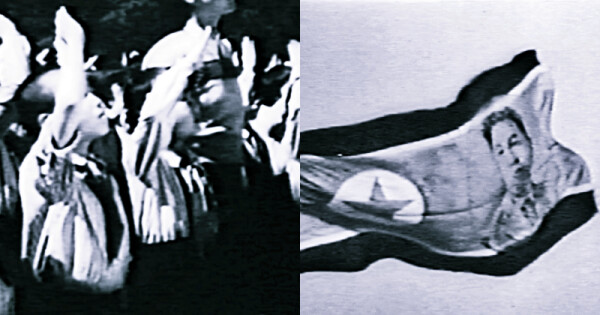 "North Korean teachers taught their children the so-called Kim Il-sung or Juche (independence) ideology. The rigors of such an education are beyond our imagination," Kim said. .
"I have never seen a living person on the flag of a communist or authoritarian regime. It is known that North Korea's indoctrination of the Juche idea began in the early 1960s. It turns out that it was piloted to North Korean orphans in Eastern Europe in the 1950s, which is why North Korea has maintained a closed society for so long, and Kim Il-sung's Juche idea. He had a great influence on the children of that time.
Kim said North Korean orphans stayed in Eastern Europe for at most eight years when the regime began forcing them to return in 1956. As such, he viewed orphans as a potential risk of destabilizing the regime.
"Kim Il-sung deported orphans to North Korea, but they suddenly disappeared like smoke… [he feared that] They were accustomed to the free culture of Europe," Kim said. He added that these children could have made significant contributions to the country's economic and social development if they were given their proper status within society.
Despite the heartfelt findings, Kim said there was a "meaningful process of discovering the contradictions and attributes of the North Korean regime, a record of love, friendship, and pure humanitarianism that blossomed amidst the scars of war." said.
"North Korean children who lost their parents in the war called their teachers mother and father. I thought it was a piece of history that showed a pure humanism that had to be remembered," Kim added.
Director Kim revealed that he experienced many obstacles and difficulties in screening the documentary two years ago. schedule" was the reason for the denial. Mr Kim said the South Korean government was trying to warm relations with North Korea at the time and avoided doing anything that would make the North "uncomfortable".
"Communism magnifies what is good for the regime while completely concealing adverse events. Similarly, North Korean war orphans lived in complete secrecy in European countries, and from the North Korean regime's perspective, it's best not to let the world know," Kim said. I was asked why this part of the
Kim said his film conveys the dangers of communism and socialist ideology while offering a deeper understanding of how social and systemic problems of the past shape North Korea today. explained.
"Just as 10,000 war orphans fell victim to the idolization of one dictator, Kim Il-sung, 25 million North Koreans are enslaved by less than 1% of Kim Il-sung's supporters. If Kim Il-sung's ideology does not change, the North Korean regime and society will not change so easily."
Kim Do Kyung is a documentary film director and writer. It was his 1995 film that launched his career as a film director. End of 19891999, say goodbye to the factory It was selected for the official competition of the 4th Busan International Film Festival wide-angle section and was broadcast on NHK in Japan. 2020, Children of Kim Il Sung It gained worldwide attention and made him a household name in the international film world. In 2021, he launched the Liberty International Film Festival on the theme of freedom and human rights, serving as executive director.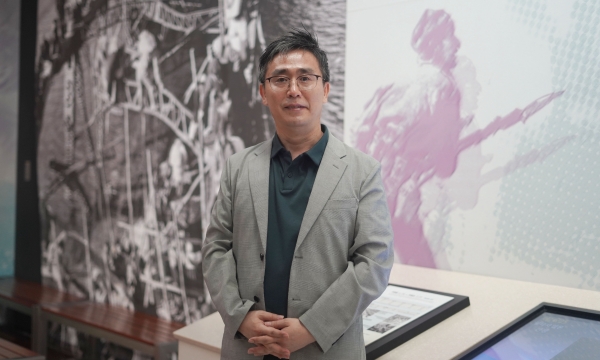 Kim's next movie, President who went to Hawaii, will be released in January.
"It is very unfortunate that there have been many distortions and falsifications about Syngman Rhee, the first president of South Korea. I think it will play a meaningful role.The film raises questions about why so many Koreans have remained ignorant of these historical distortions.President Syngman Rhee defending the country's independence I think it will give you an opportunity to think about how you feel and what you dreamed of to strengthen the country's liberal democratic system," Kim said of the film.