On November 4, Iran marked the 43rd anniversary of the seizure of the US embassy in Tehran by revolutionary Iranian students.
The incident, which occurred shortly after Iran's 1979 Islamic Revolution, was the beginning of decades of animosity between Iran and the United States.
Large pro-government rallies were held in several parts of the country to mark the anniversary. Images aired on Iranian state television showed tens of thousands of people taking part in the demonstration.
The rally was held amid ongoing unrest in Iran, including seemingly random acts of violence and intermittent protests against the government.
A Shiite cleric was shot dead by unidentified assailants in the southeastern city of Zahedan on November 3, according to Iranian media reports.
Zahedan, located near the borders of Pakistan and Afghanistan, has been a flashpoint of violence in recent weeks.
On September 30, Iranian state media reported that 19 people, including security personnel, were killed in the city after an attack on a police station by "militants".
But rights groups have disputed the official account of the incident, with Amnesty International saying 66 people, including demonstrators and bystanders, lost their lives in the incident.
But recent violence is not limited to Zahedan. On October 26, more than 10 Shiite pilgrims were shot dead in the southern city of Shiraz in an attack he later claimed was carried out by an ISIS terrorist group.
The riots came amid intermittent anti-government protests in several parts of the country since mid-September.
The protests began on September 16, when 22-year-old Mahsa Amini died in police custody in Tehran after being detained for being "improperly dressed."
Protests quickly spread from Tehran to other Iranian cities such as Isfahan, Tabriz and Mashhad, despite promises by authorities to investigate Amini's death.
Protesters have reportedly set police cars on fire, attacked government buildings, and Iranian security forces have been accused of using deadly force to disperse the demonstrations.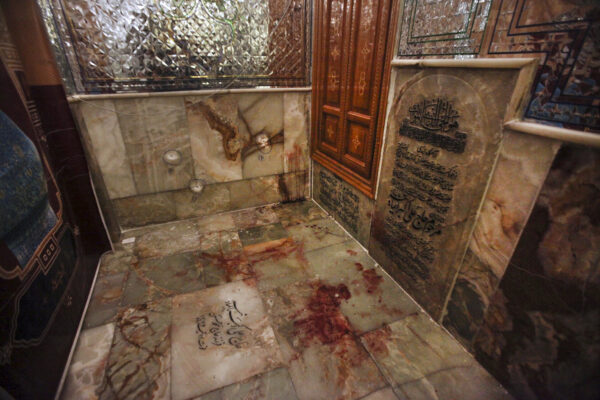 "Liberate Iran"
Tehran is to blame for Iran's longtime "enemies", including the United States and Israel, but the evidence for the claim is scant.
At a November 2 meeting with Syrian Foreign Minister Faisal Meqdad, Raisi claimed that "the same forces that brought Syria to the crisis" are now actively "working against Iran."
"The attempt to destabilize Iran is a manifestation of the desperation of the enemy to achieve its goals in Iran and the region," Raisi told Iran's Fars news agency.
Furs also quoted Iran's supreme leader, Ayatollah Sayyed Ali Khamenei, as saying explicitly that the ongoing unrest was orchestrated by the United States and Israel.
"I unequivocally state that these developments were planned by the United States, the Zionist regime, and their supporters. "
Meanwhile, US officials have not publicly backed anti-government protesters and have repeatedly accused Tehran of committing rights abuses.
In mid-October, US National Security Advisor Jake Sullivan said Washington had adopted "a series of aggressive actions to try to support Iranian protesters."
On November 3, US President Joe Biden vowed to "liberate Iran" during his campaign speech in California.
"Don't worry; we're going to liberate Iran," Biden told the audience. "They will be free soon."
The next day, Raishi responded to a statement by the President of the United States. "I tell Biden: Iran was liberated 43 years ago.
On November 4, 1979, after the US-backed king was overthrown, revolutionary Iranian students stormed the US Embassy in Tehran and took 52 Americans hostage.
They were eventually released after 444 days of detention, but the incident served to permanently sever ties between the United States and Iran.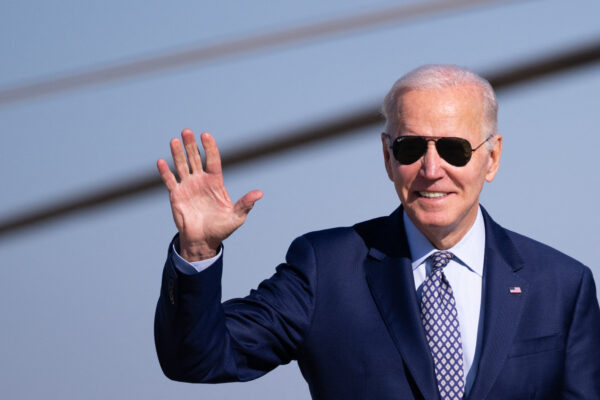 "Dangerous Escalation"
In a related development, Iran this week dismissed reports in the Western media that it was preparing to attack Saudi Arabia.
On November 1, The Wall Street Journal reported that Riyadh shared information with US officials that suggested an Iranian attack on Saudi Arabia was imminent.
In a statement issued the same day, the U.S. National Security Council said: We will not hesitate to act to protect our interests and our partners in the region. "
In response to the accusations, a spokesman for Iran's foreign ministry said the Wall Street Journal's allegations were "unfounded."
On November 2, Russian Foreign Minister Sergei Lavrov, in a phone call with Iran's foreign minister, warned that an "information campaign" by Western media could lead to "dangerous escalation" in the region.
The next day, NATO Secretary Jens Stoltenberg reiterated claims that Iran planned to supply Russia with ballistic missiles and advanced combat drones for its military operations in Ukraine.
"Iran is providing drones and is considering delivering ballistic missiles to Russia," Stoltenberg said at a press conference in Istanbul. "This is unacceptable."
Both Moscow and Tehran have denied Western claims that Russian forces are using Iranian drones to attack Ukrainian targets.
Reuters contributed to this report.