ISIS terrorist organizations have claimed responsibility for the suicide bombing that killed dozens of people in a mosque in Afghanistan on Friday.
ISIS-K, the Afghan branch of the Syrian and Iraqi terrorist organizations, Members were late Explodes through its Amaq news channel. The group said it was Uighur Muslims behind the attack.
During Friday noon prayer, the highlight of Islamic Religious Week, the explosion tore a crowded mosque in the city of Kunduz. This was the latest in a series of ISIS bombings and shootings targeting the new Taliban rulers in Afghanistan.
Kunduz spokesman Matiullah Rohani Said The press reported that at least 46 people were killed in the blast and more than 100 were injured.
Meanwhile, Taliban's main spokesman Zabihullah Mujahid Said The "some of our compatriots" probably pointed to members of the Taliban, who were killed and injured in the attack. The Taliban "strongly condemns this vicious act and promises to find and punish the perpetrators of this vicious crime," he said. Added On Twitter.
According to the attack UN mission in AfghanistanIs "a part of the disturbing pattern of violence" and represents the third "this week, a fatal attack apparently targeting religious institutions".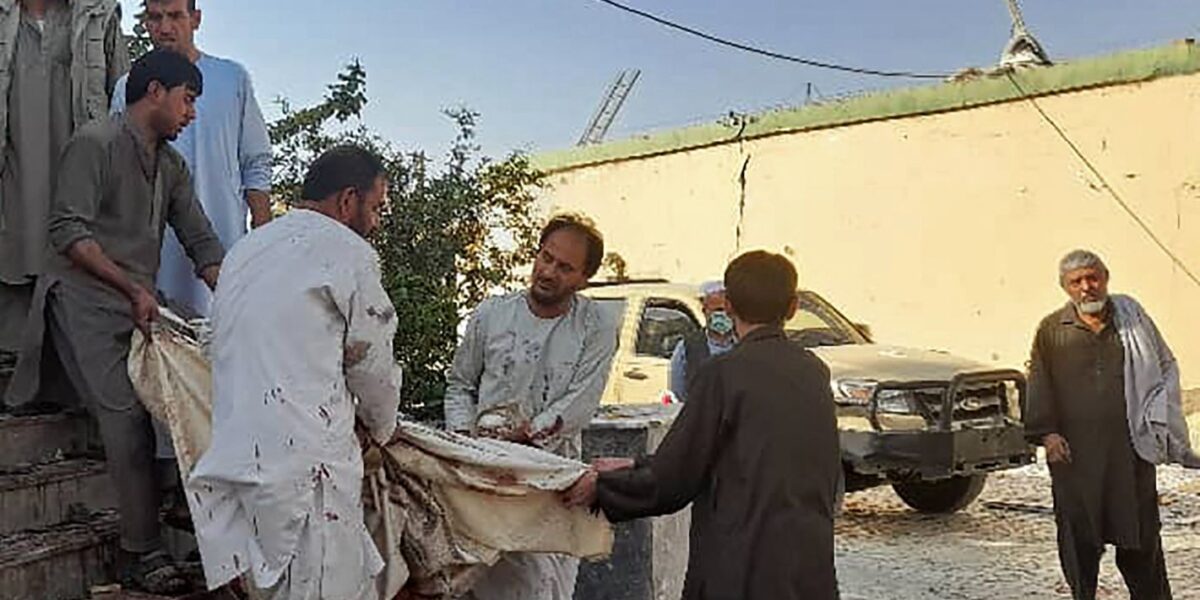 "The UN family in Afghanistan is deeply concerned about reports of so many casualties in attacks at today's Sidabad Shiite mosques," he said. "Early information showed that more than 100 people were killed and injured in a suicide explosion inside the mosque."
Recently, the Taliban, a terrorist group itself designated by several US intelligence agencies, said it had conducted an operation against ISIS-K in Afghanistan, killing several of the group's fighters.
After the Taliban took over the country, Pentagon officials admitted that potentially thousands of ISIS members were released from prison in August. And this week, Republican lawmakers said the terrorists who bombed Kabul in late August were released by the Taliban just days ago.
"U.S. national security officials have announced that the Kabul bomber on August 26 was previously detained in Bagram prison and released with thousands of other people days before the deadly attack. I have confirmed to me that I am a K-terrorist, "Representative Ken Calvert (R-Calif.) Said in a statement this week.
"The tragic response to President Biden's withdrawal from Afghanistan led to a series of events that led to a tragic loss of life outside Kabul Airport on August 26," he continued. "13 Americans, including one of my members, were killed due to inadequate judgment and execution of our troop withdrawal."