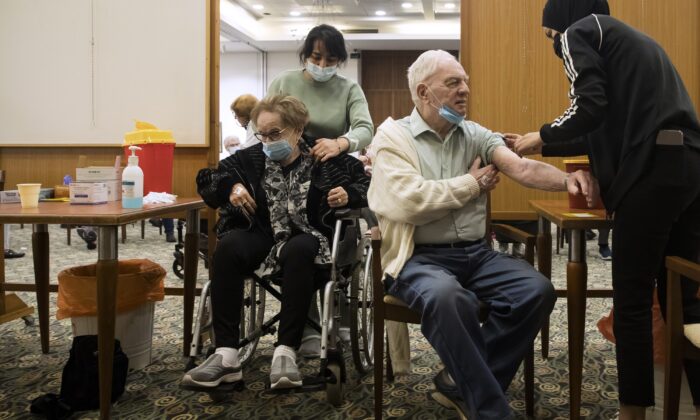 Locals will be vaccinated with the coronavirus vaccine for the fourth time at the nursing home after approving the coronavirus vaccine for people over the age of 60 in Telmond, Israel on January 6, 2022. (AmirLevy / Getty Images)
Jerusalem — Israel has given more than 500,000 people a fourth vaccination, the Ministry of Health said Friday.
Israel began administering a second booster to the most vulnerable people at the end of last month, and then began offering them to everyone over the age of 60.
Authorities hope that additional boosters will slow the wave of infections caused by Omicron variants. According to Ministry of Health figures, Israel currently has about 250,000 active cases. However, only 317 patients are listed as seriously ill, much less than during the previous wave.
Israel was one of the first countries to deploy the vaccine a year ago and began widely offering a third dose last summer to contain the delta variant. Almost half of the population has received at least one booster shot.
Separately, the government has announced that National Security Adviser Eyal Hulata tested positive for the virus. The prime minister and his staff said they had undergone an antigen test that returned to negative.