Jerusalem — The Israeli Government Commission, which investigated a fatal accident at a Jewish pilgrimage site in April, held the first day of a hearing on Sunday, almost four months after 45 people were killed in a crowd accident on Mount Meron. Did.
The April 29 incident at a Jewish festival in northern Israel was the most deadly civilian disaster in the history of the country. Approximately 100,000 worshipers, primarily ultra-Orthodox Jews, attend the festival despite pandemic regulations limiting outdoor gatherings to 500 and long-standing warnings about the safety of the site. Did.
Hundreds of people became bottlenecks in the narrow passages down the mountain, and people stumbled and fell on slippery slopes. The resulting human avalanche killed 45 people and injured at least 150.
In June, the Israeli government approved the establishment of an independent national census committee to investigate safety shortcomings at the Lag BaOmer celebration on Mount Meron.
The panel, led by former Supreme Court judge Miriam Knoll, began the process with testimony from Simon Rabbi, the chief of the Northern District Police Department, the police officer responsible for managing the event.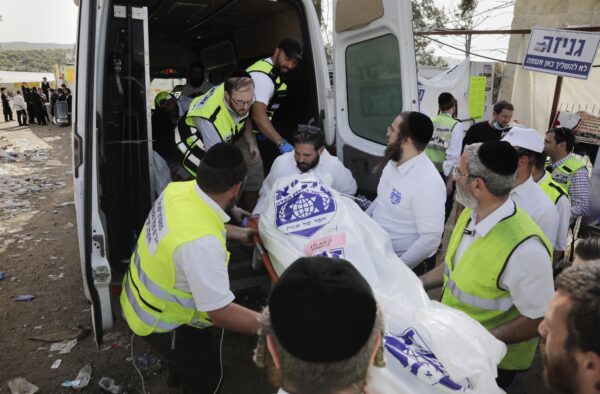 Rabbi said the Mount Meron festival is the most important annual event of the Israeli police and requires extensive resources, planning and preparation. Due to safety concerns, he said, "There were no restrictions on attendance at Melon. That's the way it's been done for the last 30 years." He said restricting access and trying to set up barricades could lead to "bottlenecks and far greater disasters."
This place in northern Israel is believed to be the burial ground of the famous second-century sage Rabbi Shimon Bar Yochai. The tomb complex and adjacent structures are managed by the Sanctuary Department of the Ministry of Religious Services. Experts have long warned that the Mount Meron complex is inadequately equipped to handle the huge crowds that flock there during spring break, and that the existing infrastructure is a safety risk. rice field.
Rabbi said there was "long-standing negligence" and "a lack of understanding that the event grew over time, the infrastructure was inadequate, and it was a kind of band-aid."
Iran Ben Zion