Greater Sydney has been given relief from the floods that hit most of the northeastern coast of New South Wales. Less rainfall than expected fell into the city overnight.
Housing in the Hawkesbury-Nepean region avoided destruction after the Bureau of Meteorology (BOM) revised the forecast, stating that the water level is unlikely to reach the water level seen in March 2021.
The Waragambadam, which is currently flowing into the Hawksbury-Nepean basin, will also dump about half of what was initially expected to flow into the area.
Deputy Prime Minister of New South Wales (NSW) Stuart Ayers said the area "did a few bullets" because it rained less than expected, but warned that the danger remained.
"This is getting very close … this could have been a catastrophic disaster," Ayers said. Said Friday's Nine Today Show. "We have seen how badly the river has risen and how quickly it has damaged many businesses.
"They have to make a recovery, which could have been worse."
BOM's Dean Narramore said there would be a shower from Illawarra to the Hunter Region on Friday, followed by a shower and thunderstorm on Sunday.
"They will be short and isolated, but there are short bursts of heavy rainfall," Naramore said. Said Friday reporter. "The next system will move in tomorrow."
Naramore called the New South Wales-wide meteorological system "dynamic." This means that the BOM could not predict where other heavy rain areas would occur.
"But we see widespread showers and thunderstorms, from the eastern and northern coasts of Australia to the Victorian border and inland on Sundays and Mondays," he said.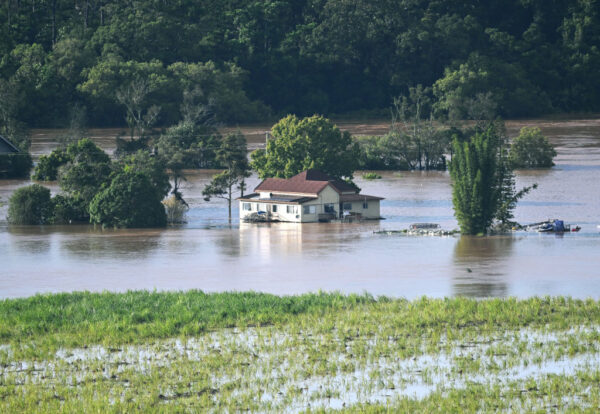 Carlene York, New South Wales State Emergency Services (SES) Commissioner, said he has begun assessing the damage and is helping residents return home and begin cleaning. She also warned that the danger was not over.
"Rivers are very high, fast-flowing, full of debris, and dangerous. These thunderstorms and isolated heavy showers pose additional risks to the community," she said.
York also called on the southern community to recognize and prepare for floods, cover their homes with sandbags as needed, and keep SES warnings up-to-date.
Floods in New South Wales killed five people and increased to 10 in Queensland.