TOKYO—Japanese Prime Minister Fumio Kishida and Greek Prime Minister Kyriakos Mitsotakis agreed Monday to strengthen security, defense and economic ties, working together to respond to Russia's invasion of Ukraine and other threats in Europe and Asia. promised to
The two leaders said they had agreed to upgrade their ties to a "strategic partnership" and said the defense ties covered military equipment and technology.
In a joint statement after the meeting in Tokyo, the two leaders said they recognized the importance of strengthening NATO's engagement in the Indo-Pacific region and further promoting cooperation between NATO and Japan.
The approval came when NATO Secretary General Jens Stoltenberg arrived in Tokyo on Monday after visiting South Korea and called on South Korea to provide direct military support to Ukraine.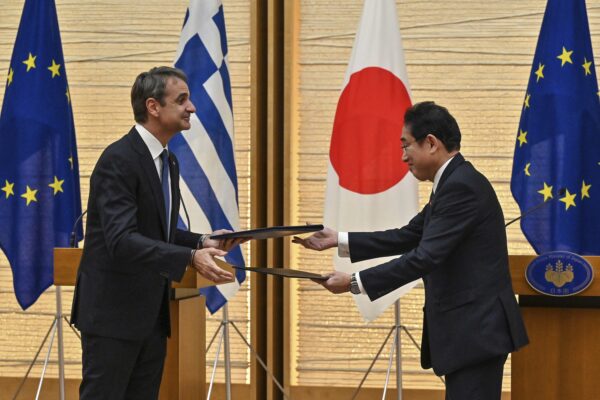 A close US ally, Japan has expanded its military ties in recent years with the UK, Europe, NATO as well as other Indo-Pacific countries. Japan has also unveiled a new National Security Strategy that expresses its determination to build up its military beyond post-World War II doctrines limited to self-defense.
Kishida and Misotakis stressed the importance of maritime nations of both countries working together to ensure free and safe navigation of open waterways, with a Japanese Coast Guard training vessel calling in Greece later this year to facilitate communications and We agreed to strengthen cooperation.
The two leaders "strongly oppose any unilateral attempt to change the status quo by force or coercion that escalates tensions and undermines regional stability and international order" everywhere, including in the Eastern Mediterranean, East China Sea and South China Sea. expressed that.
Mari Yamaguchi