[ad_1]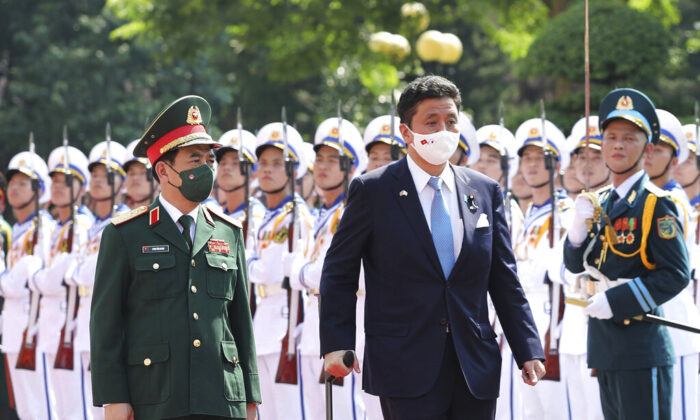 Vietnam's Defense Minister Van Van Jung (left) and Japanese Defense Minister Nobuo Kishi will review Honorary Guards in Hanoi, Vietnam on September 12, 2021. (Nguyen Tron Duc / VNA via AP)
Japan and Vietnam signed a cybersecurity agreement on Tuesday as the two Asian countries rapidly strengthened their military ties amid concerns over China's growing claims.
Japan's Defense Minister Nobuo Kishi told reporters that the Cyberspace Agreement aims to address the "strong sense of urgency" for activities in the Indo-Pacific region that challenge the existing international order, calling the country by name. He said he was pointing to China without specifying it.
Mr. Kishi said the meeting with Mr. Phan Van Giang of Vietnam "raised the defense cooperation between the two countries to a new level."
Japan has recently strengthened its cyber defense cooperation with the United States, Australia and other partners and participated in the NATO cyberspace exercise in April.
Japan has also held cybersecurity talks with Vietnam, Singapore and Indonesia.
[ad_2]