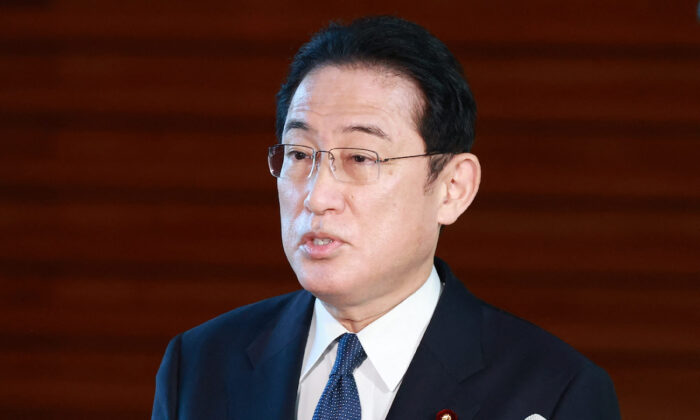 Japanese Prime Minister Fumio Kishida told the media on February 22, 2022 at the Prime Minister's Office in Tokyo about the crisis between Russia and Ukraine. (STR / JIJI PRESS / AFP via Getty Images)
Japanese Prime Minister Fumio Kishida said Wednesday that he is imposing sanctions on Russia for recent actions in Ukraine.
According to Fumio Kishida, sanctions include a ban on the issuance of Russian bonds in Japan and a freeze on the assets of certain Russian citizens.
The Prime Minister said Russia acted to violate Ukraine's sovereignty and urged Moscow to participate in diplomatic negotiations. Kishida added that Japan is ready to take further action if the situation worsens.
Russian President Vladimir Putin considered two regions of Ukraine's Donbas region independent, Luhansk and Donetsk, on Monday and then allowed Russian troops to be sent to those regions for "peacekeeping activities". Announced that it has signed a decree.
This story is developing. Please check for updates.