The UK's Prime Minister Boris Johnson on Sunday said he's "deeply concerned" over footage showing clashes between police and protesters at a vigil for alleged murder victim Sarah Everard.
The Metropolitan police on Saturday drew public criticisms and faced an official inquiry after officers clashed with and tackled to the ground protesters gathered at a memorial for Everard at Clapham Common, London, defying the government's CCP (Chinese Communist Party) virus restrictions.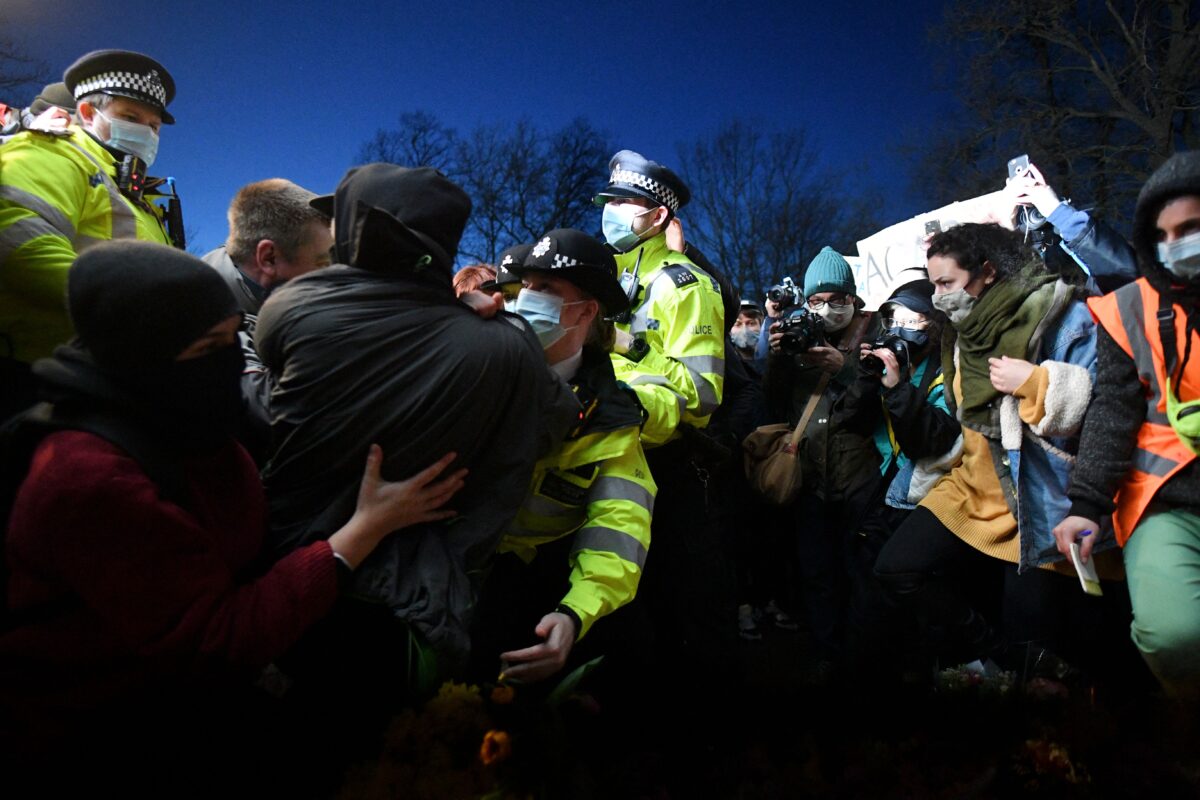 "Like everyone who saw it I was deeply concerned about the footage from Clapham Common on Saturday night," Johnson said in a statement.
Johnson said that Met Police Commissioner Cressida Dick had committed to reviewing the police action, and that Home Secretary Priti Patel had ordered a review to learn lessons on how to improve policing of such events in the future.
Patel is due to make a ministerial statement to Parliament on Monday afternoon, on policing and the prevention of violence against women.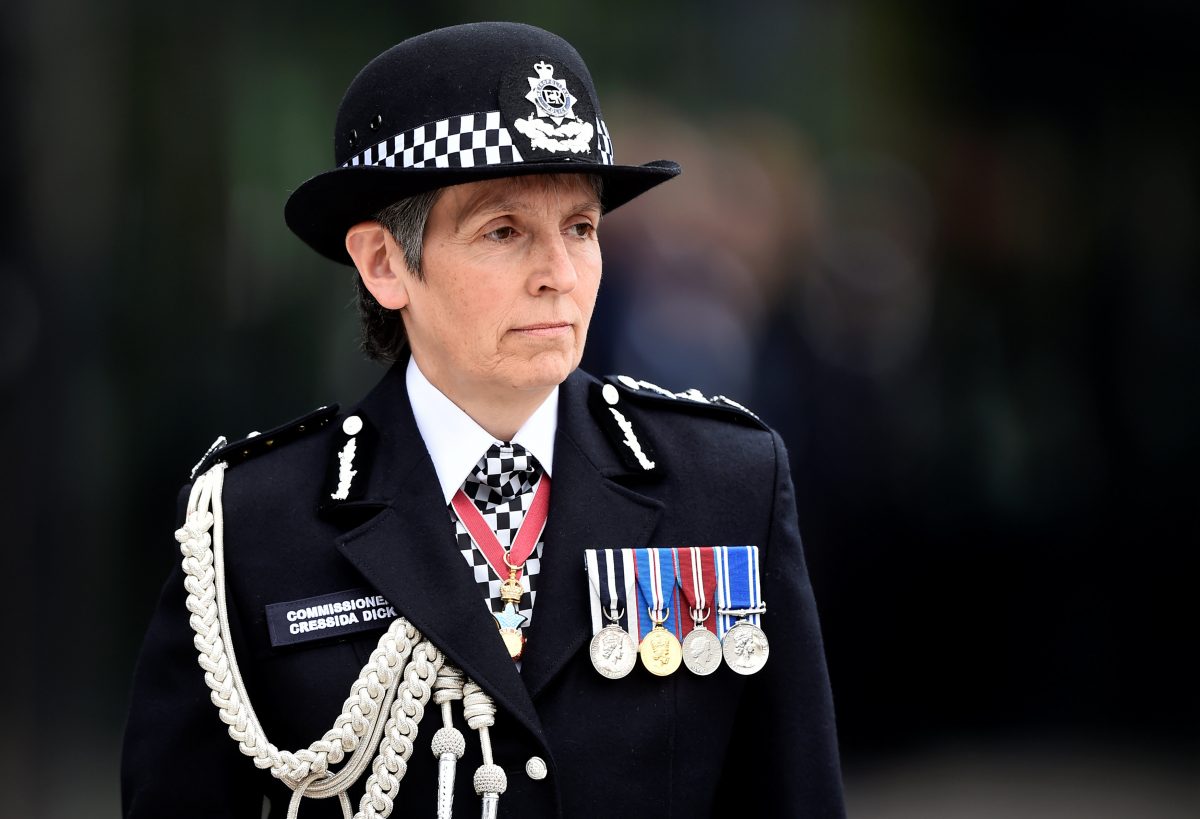 Dick on Sunday defended her officers' actions and declined to resign.
Kit Malthouse, the minister for crime and policing, was asked on Sky News if he backed calls for Dick to resign.
"No I don't," he said.
"I do recognise that the police are in an incredibly difficult position, I mean throughout this pandemic, we've asked them to do a job that they've never done before, and to stand between the public and this terrible virus, in a way that none of us are used to," Malthouse said.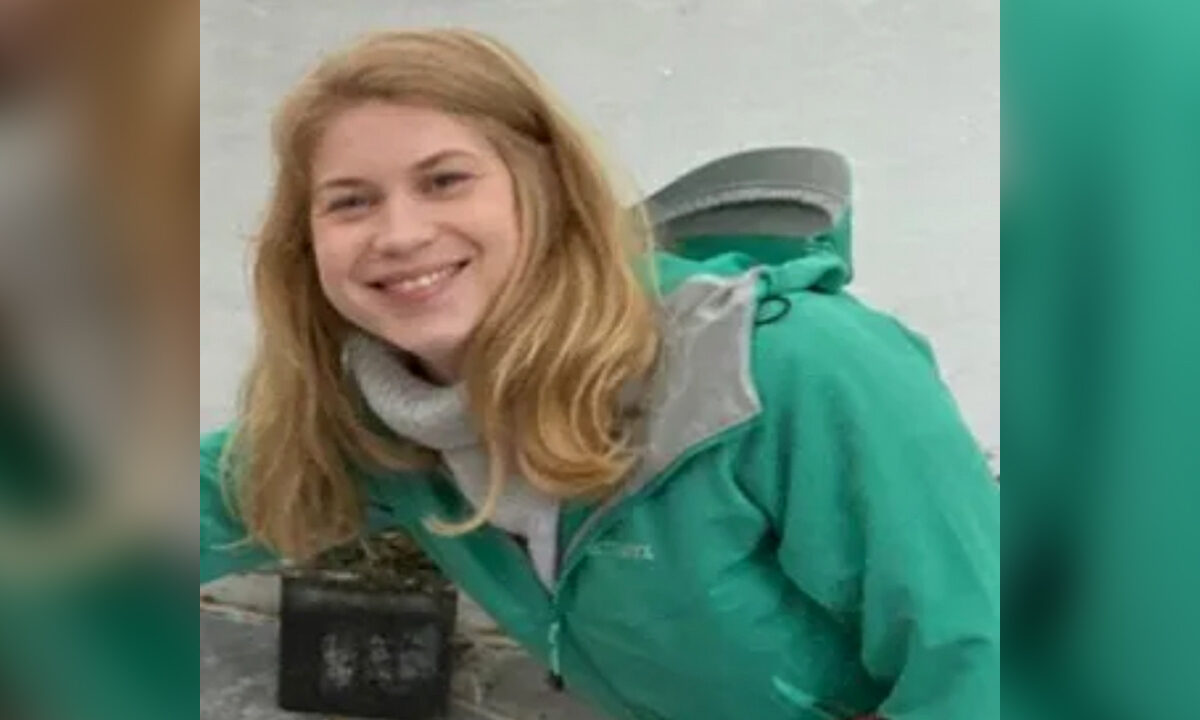 Everard, 33, disappeared on March 3 near Clapham Common, London, while walking home at around 9 p.m. Her body was found a week later in a woodland outside of London. A Met police officer, 48-year-old Wayne Couzens, was charged with the kidnap and murder of Everard.
UK Police In A Pickle
The Met was criticised for its actions at the Saturday vigil, partly because it took a different approach from that during Black Lives Matter protests last summer, when some officers took a knee in support of the protesters.
The alleged murder of Everard by a Met police officer sparked fear and distrust toward the police force. After officers searching for Everard reportedly warned women in the area to "be careful", and "not to go out alone", the focus of debate partly shifted to gender relations, and the police officers arresting of female mourners and protesters has been described as "man-handling".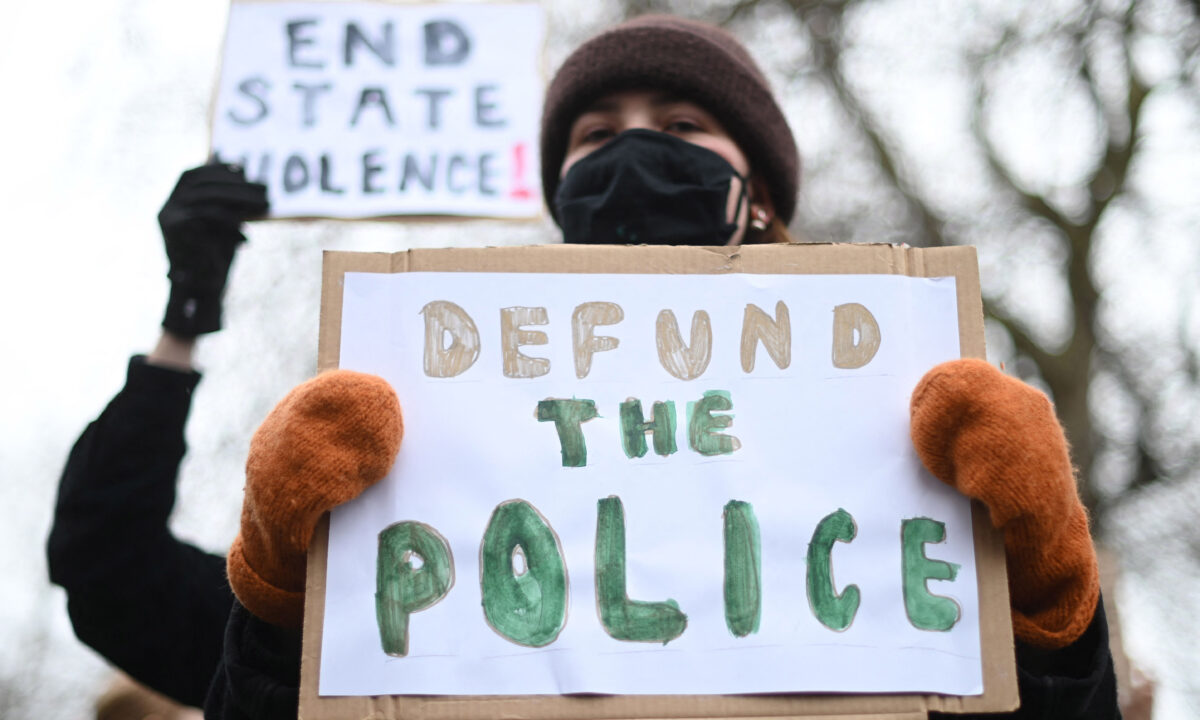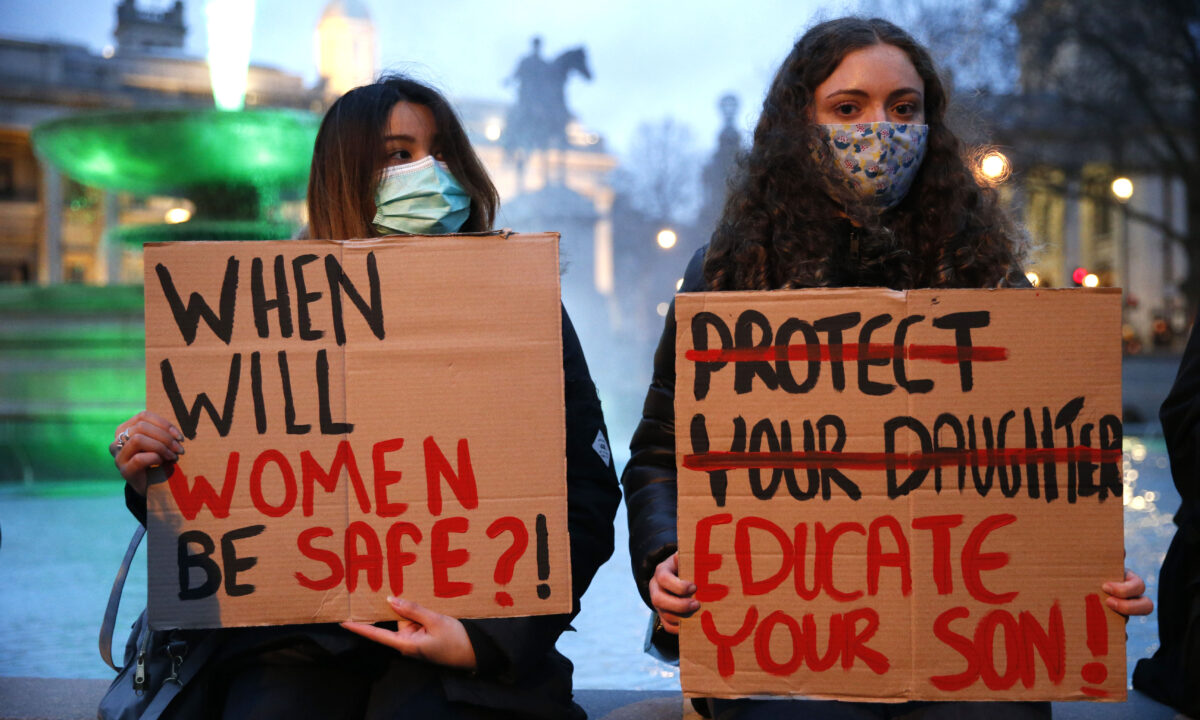 The Met on Sunday said the officers made arrests after "a small minority of people began chanting at officers, pushing, and throwing items."
Patsy Stevenson, one of the arrested protesters, told Sky News that she was arrested for "standing there."
"The fact that the police turned up was just disgraceful, because before then, it was a peaceful protest," she said. "I was arrested by police for standing there. I wasn't doing anything, they threw me to the floor."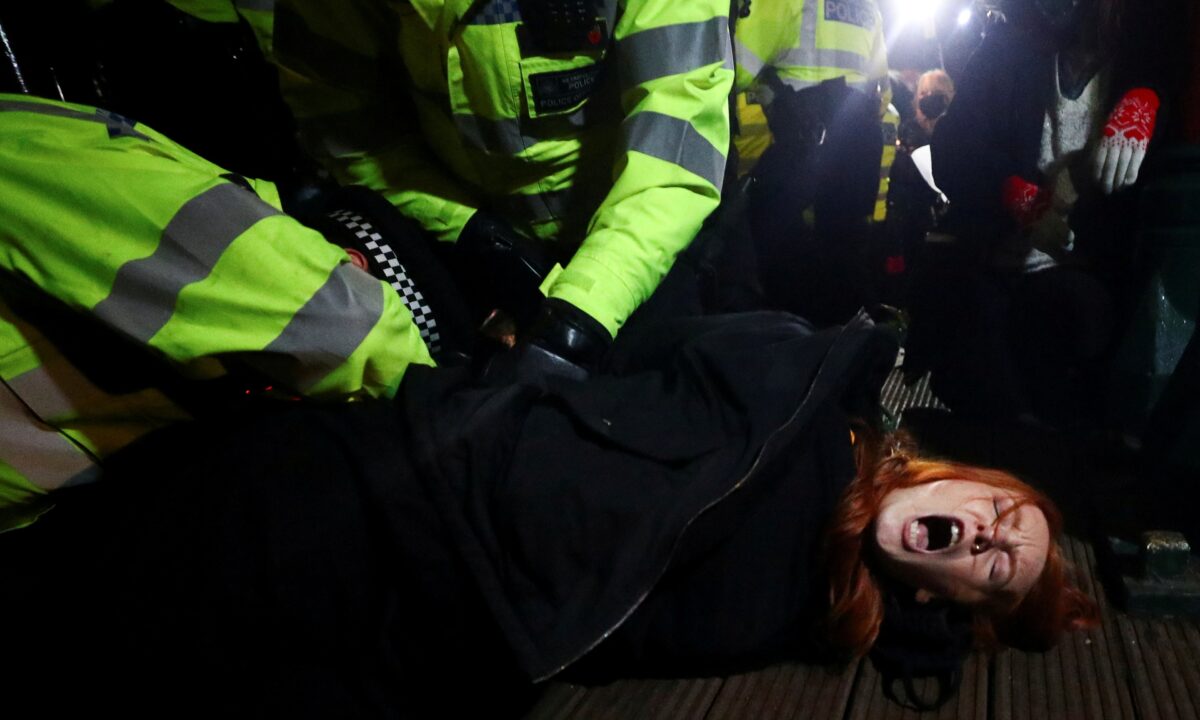 England has been under its third national lockdown since Jan. 6 in an effort to curb the spread of the CCP virus, which causes the disease COVID-19. People are only allowed to meet with one person from another household.
Police told organisers of events to honour Everard that public gatherings would be in breach of CCP virus restrictions and could lead to fines of up to £10,000 ($14,000), a warning the police had issued many times before to other planned protests.
Organisers of the event "Reclaim These Streets" said they had cancelled a vigil on Clapham Common and other events around the country, after a judge in the high court refused to overrule the Metropolitan Police.
But hundreds of people went to Clapham Common on Saturday to leave flowers and drawings at a memorial for Everard. Police later said in a statement that these had been done "in a safe and lawful way."
After 6 p.m., more people started to gather in a larger group, which prompted the police response.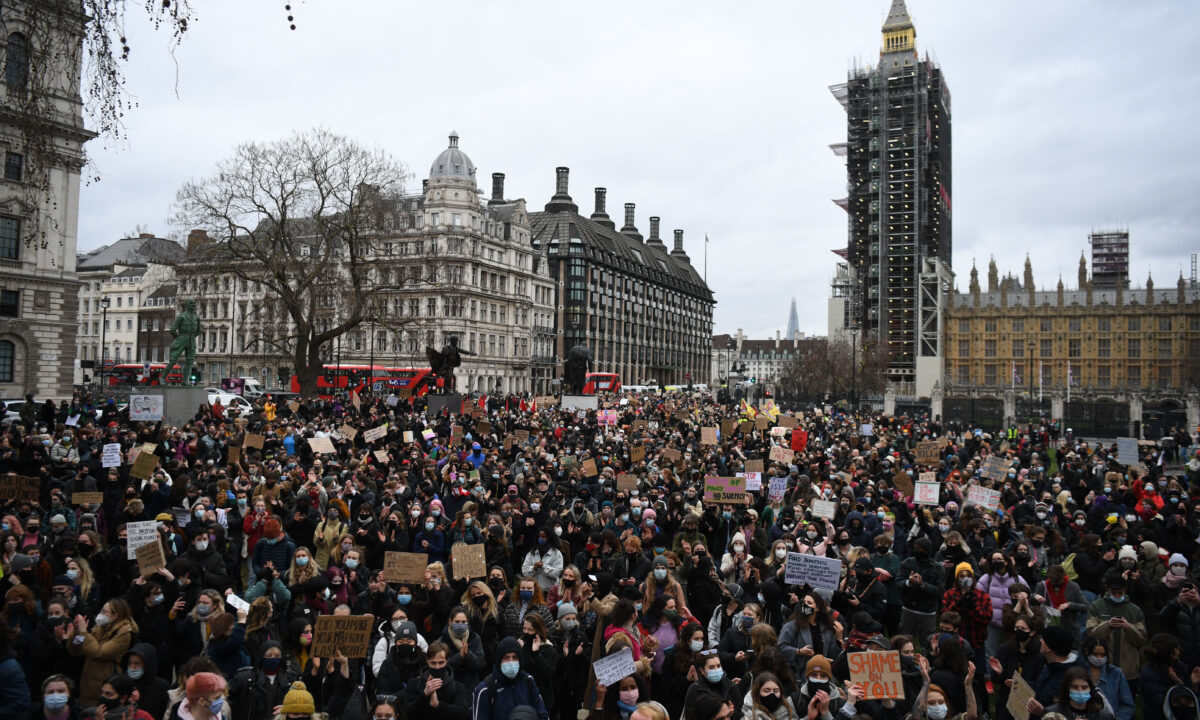 On Sunday, more people gathered outside New Scotland Yard and at Parliament Square to call for safety for women, and protest against the Met's actions at the vigil for Everard and a new bill that would impose conditions on one-person protests.
Reuters contributed to this report.