Australia's Prime Minister Scott Morrison and opposition leader Anthony Albanese said they would not deal with independent candidates if both parties failed to win a majority government in the May elections.
according to Latest news poleAlmost one-third of voters are likely to vote for independent candidates or minor parties in the next election, 36% say they will choose Labor for the primary, and that number in the coalition is 35%.
Overall support for major parties (36% for Labor and 35% for coalitions) is the lowest Newspoll has ever recorded during the campaign.
But the hung Congress never flies for Morrison. Morrison said the uncertainties brought about by the independence would put the livelihoods of small businesses at risk during difficult times.
"Votes for independents are votes for congressional turmoil," Morrison said. I told Perth radio station 6PR April 19th.
"I sue [voters]Don't hand over Congress to the uncertainty and instability and turmoil of independents who don't know where they are going. "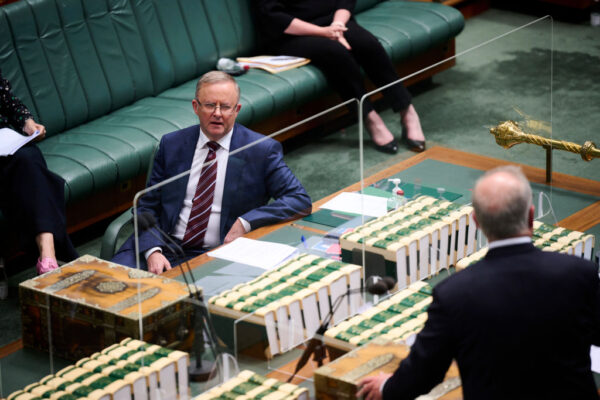 When talking to Brisbane's radio station earlier, Albanese also rejected the idea of ​​cooperating with the Independent and left-wing minor Greens, saying that the centre-left Labor Party was trying to establish a government on its own. ..
"There are no transactions with independents or cross benches." He told 4BC..
In the second week of the campaign, I saw Labor and the coalition claiming that their opponents were using fear and misrepresentation to get more votes.
"My opponent is running in horror and horror. He did it in 2019, and the truth is that he was elected without proceedings," Albanese told Brisbane reporters. ..
"My agenda is optimism, creating opportunities, supporting Australian science, supporting Australian industry, and supporting Australian work."
On the ninth day of the campaign, trade union leaders promised to provide $ 38 million over three years to DisasterRelief Australia, a charity made up of military veterans.
He also criticized the Prime Minister for how the federal government dealt with the Blacksummer wildfire and the flood crisis in Queensland and northern New South Wales.
"For the past three years, Australia has refused to take responsibility for Scott Morrison and has seen him lose action in the event of a natural disaster," he said.
Nonetheless, Defense Minister Peter Dutton argued that Queensland flood victims did not receive as much support as their respondents in Lismore, northern New South Wales.