Deaths from sharp objects (mainly knives) in England and Wales are the highest since records began in 1946, with 282 people killed between April 2021 and March 2022. National Statistics Office (ONS).
The number of homicides involving knives and other sharp instruments increased 19% from the previous year.
The increase was attributed to an 18% increase in deaths among young men and a jump in the number of male victims aged 16-17 from 10 to 24.
One of the teenage victims was Levi Ernest Morrison, 17, who was stabbed to death in Sydenham, southeast London, after being chased by gangsters armed with knives and machetes.
Alex Sprules, 17, was sentenced to life in prison for murder and Tyrese Ulysses, 19, was sentenced to 13 years in prison for manslaughter. Ulysses' mother, Nicola Layton, 36, was also sentenced to life in prison for murder. At her trial, she was heard furious when Ernest Morrison and his friends banged on her front door, called her son, and cornered him and Sprules to hunt down the group.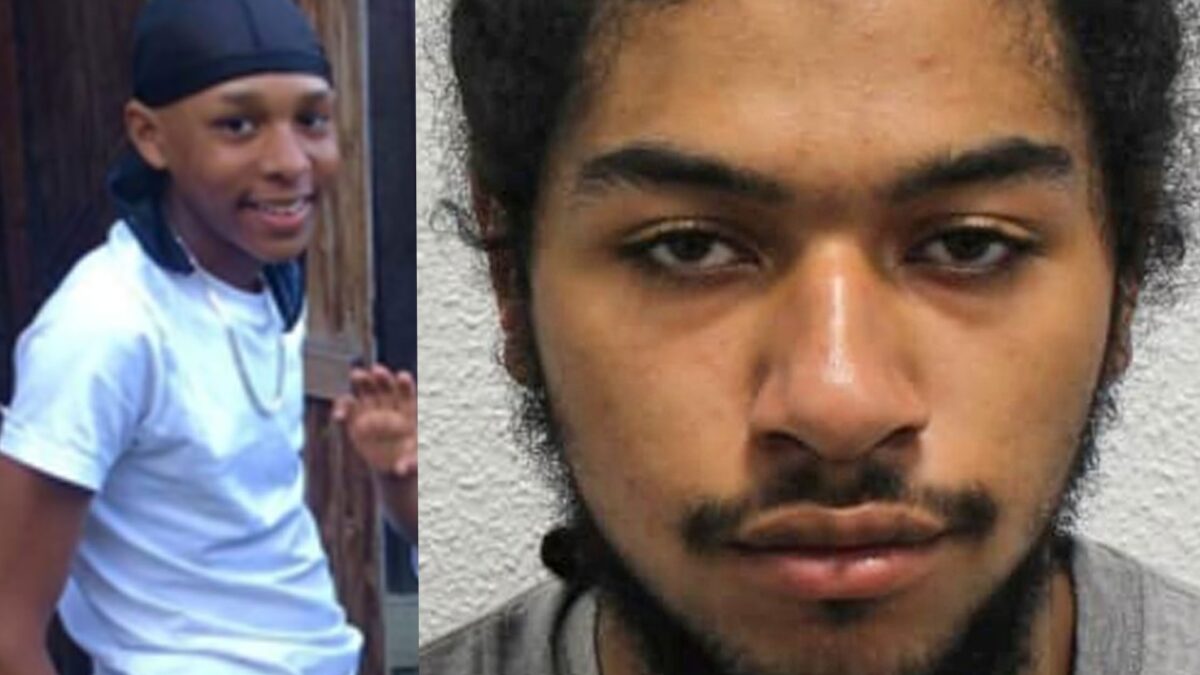 Statistics show that 177 white people were killed with a knife, up 36 from the previous year, and 59 black people, 25 of whom were between the ages of 16 and 24.
According to the ONS, blacks were more likely to be victimized, with "the average rate per million population being about four times higher for black victims than for white victims or victims of other ethnicities." … apparently …
The report does not analyze the ethnicity of the perpetrators, as many of the murders have yet to go to court.
The ONS reported that knives and machetes were used in 75% of teen homicides, compared with just 40% of adult homicides.
Patrick Green, chief executive of the Ben Kinsella Trust, an anti-knife crime charity, has accused the COVID-19 pandemic and lockdowns of making young people feel more "vulnerable."
Mr Green said: Gangs are particularly good at finding vulnerabilities, finding them quickly and luring young people into their criminal activities. We think there might be a link there. "
Green said he has conducted educational workshops in London and Nottingham and has seen a "notable difference" in interactions with young people post-pandemic.
"Some people feel insecure in community spaces."
he said: We know fear is a factor…in terms of carrying knives. It's one of my motivations. They feel safe with the knife, which eases their fear. "
Green said there are "various factors behind knife crime that run deep into our society."
"We need to address not only drugs and gangs, but school exclusion, and mental health measures for young people," he added.
Bruce Holder, founder of Fighting Knife Crime London, said the rise in male teenage knife victims was "very disturbing". We need to listen to the wishes of many young people. As a country, we should be ashamed of what happened. "
In March 2022, 16-year-old Tyler Hurley died after being stabbed with a zombie knife inside a bus in Chadwell Heath, east London.
Carlton Tanue, 18, who killed him, was sentenced to life in prison for murder. At the trial, it was heard that Hurley and his friends had uploaded a music video to his YouTube and ridiculed many of his Tanueh friends.
A spokesman for the Mayor of London said: But the mayor has made it clear that one death is too many and the level of violence in London is still too high. "
"That's why he's taking action by investing in police, expanding neighborhood police teams, and investing record amounts in early prevention and support programs for young Londoners in London through the London Violence Reduction Unit. We continue to work to build a safer London for all.
ONS has analyzed data held by the Home Office Homicide Index, which contains detailed information on each murder recorded by police in England and Wales.
116 homicides (17% of the total) were due to "kicking or punching" and 14% of homicides involving women victims were due to "strangulation or asphyxiation".
There were 28 shooting homicides, 7 fewer than the previous year and 30% lower than 10 years ago.
PA Media contributed to this report.