London police are facing backlash after clashing on Saturday with mourners and protesters at a vigil held for Sarah Everard, while enforcing CCP virus restrictions.
Everard, 33, disappeared on March 3 near Clapham Common, London, while walking home at around 9 p.m. Her body was found a week later in a woodland outside of London.
A police officer, 48-year-old Wayne Couzens, was charged with the kidnap and murder of Everard, sparking anger toward police and fears over women's safety.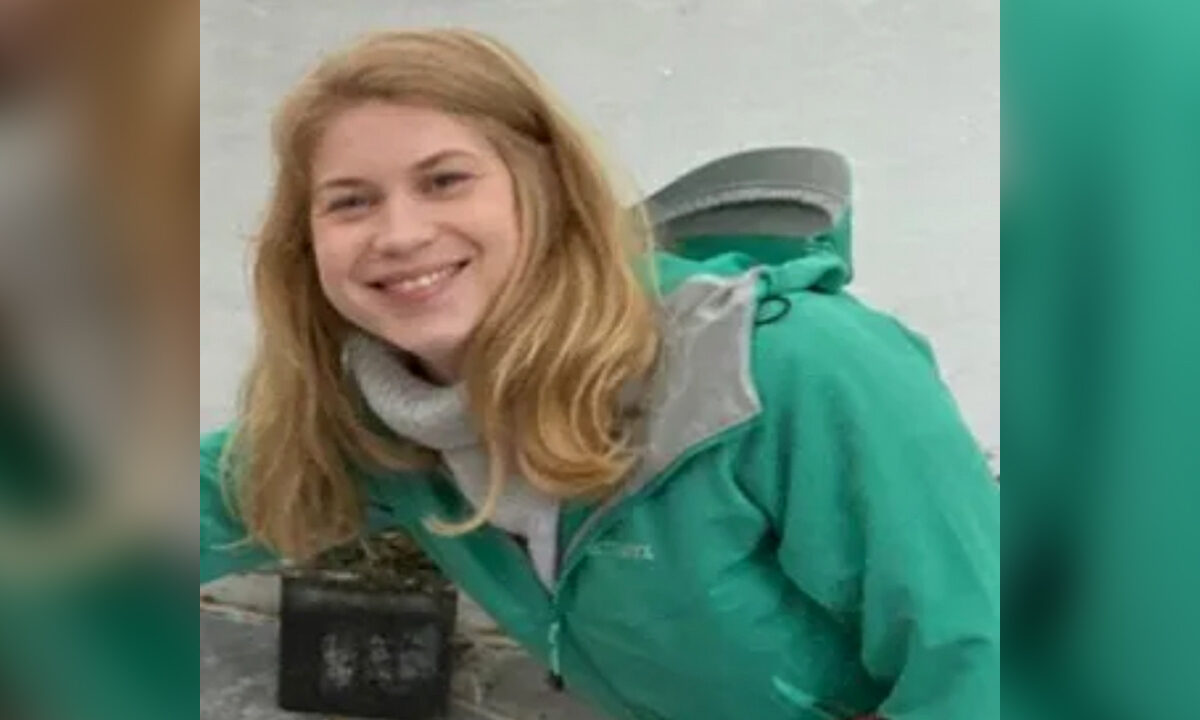 Police told organisers of events to honour Everard that public gatherings would be in breach of CCP (Chinese Communist Party) virus restrictions and could lead to fines up to £10,000 ($14,000), a warning the police had issues many times before to other planned protests.
Organisers of the event "Reclaim These Streets" said they had cancelled a vigil on Clapham Common and other events around the country, after a judge in the high court refused to overrule the Metropolitan Police.
But hundreds of people went to Clapham Common on Saturday to leave flowers and drawings at a memorial for Everard. Police later said in a statement that these had been done "in a safe and lawful way."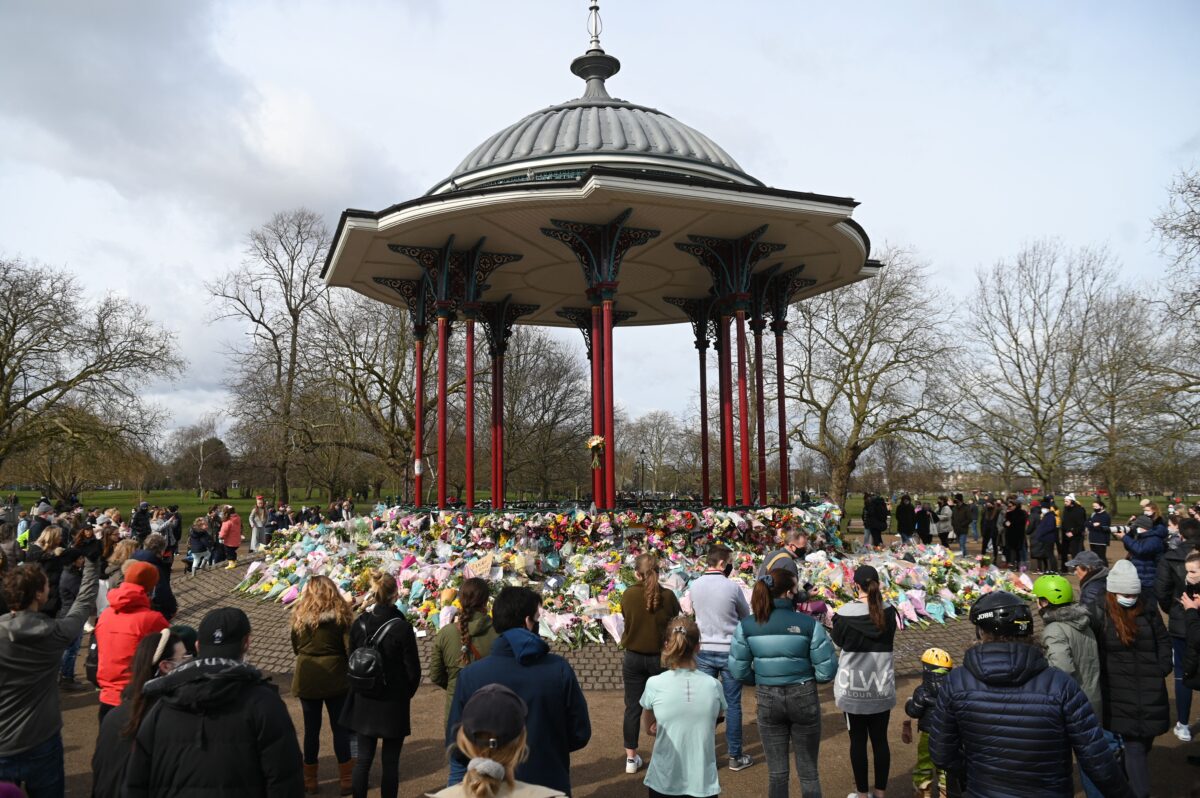 As more people arrived during the evening, with some chanting "sisters united will never be defeated," police stormed in and tried to disperse the crowds gathered around a bandstand. Video footage showed scuffles and some women forced to the floor.
London Mayor Sadiq Khan said the scenes from Clapham Common were "unacceptable."
"The police have a responsibility to enforce COVID laws but from images I've seen it's clear the response was at times neither appropriate nor proportionate," Khan said on Twitter. "I'm in contact with the Commissioner & urgently seeking an explanation."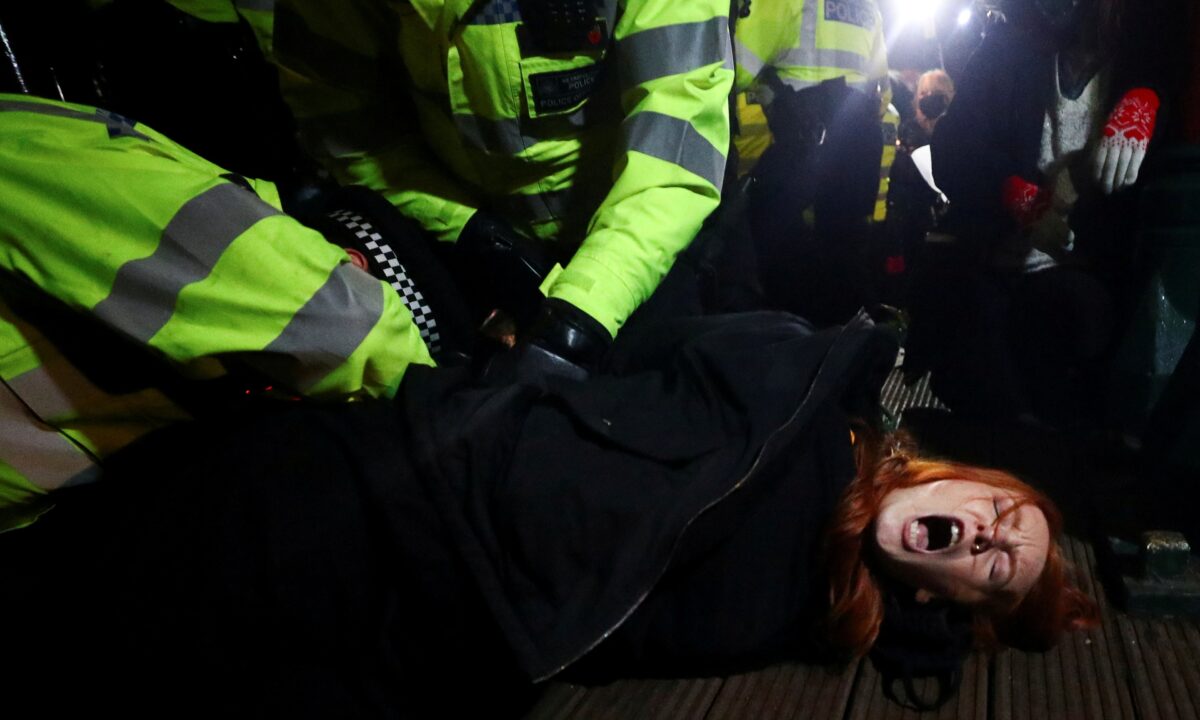 Home Secretary Priti Patel said "some of the footage circulating online from the vigil in Clapham is upsetting."
"I have asked the Metropolitan Police for a full report on what happened," she said on Twitter.
The Met later put out a statement saying it made four arrests during the protests, and that its officers were in a difficult position as more people gathered after 6 p.m.
"At this point, officers on the ground were faced with a very difficult decision. Hundreds of people were packed tightly together, posing a very real risk of easily transmitting COVID-19," Assistant Commissioner Helen Ball said.
"Those who gathered were spoken to by officers on a number of occasions and over an extended period of time," she added.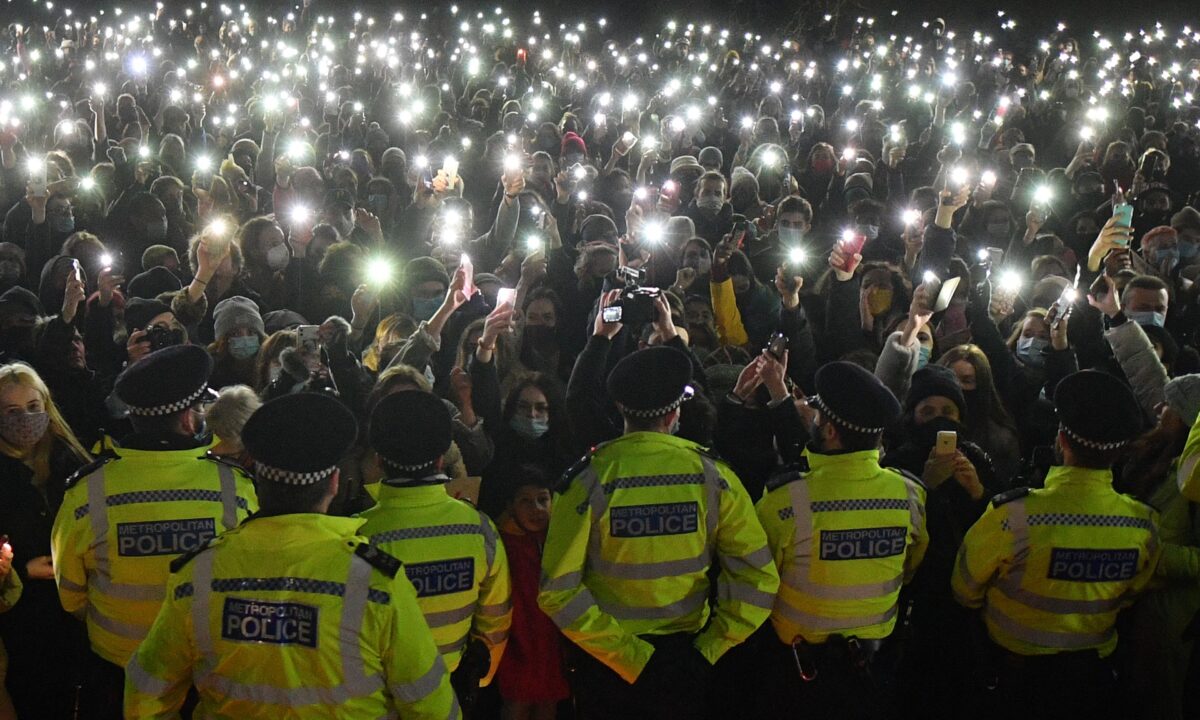 Ball said the officers had "repeatedly encouraged those who were there to comply with the law and leave," but "regrettably, a small minority of people began chanting at officers, pushing and throwing items."
She said that the Met reviews "every single event," including this one.
England has been under its third national lockdown since Jan. 6 in an effort to curb the spread of the CCP virus, which causes the disease COVID-19. People are only allowed to meet with one person from another household.
Although a socially-distanced protest is technically allowed if the organiser carries out a risk assessment that satisfies relevant regulations and takes all reasonable measures to limit the risk of transmission, hundreds of protesters have been arrested in London during various national and regional lockdowns, typically anti-lockdown protesters.
Reuters contributed to this report.