[ad_1]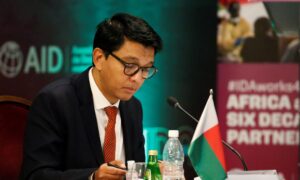 Antananarivo — This week, Madagascar police arrested six people, including one foreigner, on suspicion of planning to kill the president after officials from an island nation in the Indian Ocean said it was a month-long investigation. Did.
Madagascar has a history of political violence. Former coup leader Andry Rajoelina, 44, became president in 2019 following fierce elections and rivals' opposition to the Constitutional Court.
"According to the evidence we have, these individuals have devised plans to eliminate and neutralize many, including the head of state," the Attorney General said in a statement.
He added that the investigation is still underway. The arrest took place on Tuesday.
Authorities did not provide details about the extent of the plot and how far it went when the suspect was arrested. The Attorney General's statement did not identify the nationality of the foreigner allegedly involved.
Another statement by the Minister of Public Security on Wednesday said six people were arrested: one foreigner, two dual citizens, and three Malagasy.
"Police had been informed for several months, but only now had the opportunity to arrest them," the statement said.
Rajoelina first seized power in the 26 million very poor former French colonies in a coup d'etat in March 2009 and expelled Marc Ravalomanana. He remained in control of the interim head of government until 2014.
In the 2019 election, Ravalomanana challenged Rajoelina, defeated him, and suspected fraud.
By Lovasoa Rabary
[ad_2]