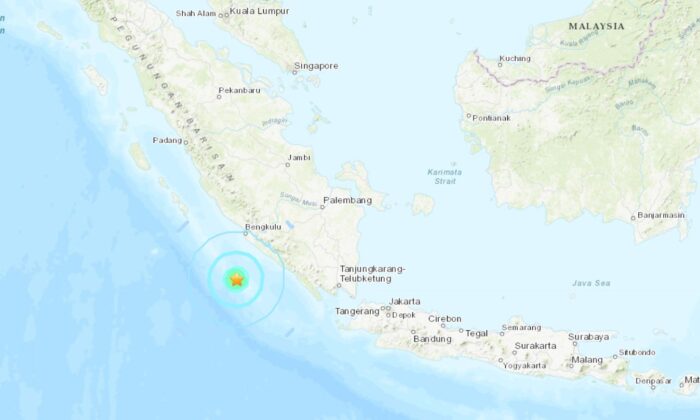 The seismic map screenshot shows the location of a magnitude 6.1 earthquake that struck southwestern Sumatra, Indonesia on May 16, 2022. (Screenshot via USGS / Epoch Times)
A magnitude 6.1 earthquake struck the southwestern part of Indonesia's Sumatra island early Tuesday morning, the European-Mediterranean Seismological Center said.
The quake was 40km (24.85 miles) deep, EMSC said.
By Rachna Dhanrajani