Transgrid, owner of the grid responsible for lighting Australia's three largest states along the east coast, has a $10 billion (US$6.5 billion) project to integrate renewable energy into Australia's electricity market. Promised to beat the official timeline to deliver.
Australian energy market manager AEMO expects these three transmission projects EnergyConnect, HumeLink and VNI West to be completed in 2024-25, 2026 and 2031 respectively.
However, Transgrid CEO Brett Redman said the company could meet those goals.
"We believe we can transcend the times. EnergyConnect in 2024, HumeLink in mid-2026 instead of late 2026, and the big one is VNI West, which is in 2028 instead of 2031. Become.
He expects funding from the government to expedite the process.
"We are in deep conversations with the federal government, with the support of the NSW government, about funding Rewiring The Nation…to ensure that the funding challenges are met so that communities can get and build what they need. I hope it will be resolved."
Prior to joining Transgrid, he spent 11 years in senior management positions with AGL Energy Limited (AGL), Australia's largest energy generator and energy retailer.
During this period, he established the Powering Australian Renewables Fund and launched large-scale wind and solar development opportunities.
"We are approaching a large order of equipment and the next big thing is to meet this huge challenge of getting transmission ready to connect renewables and beat the coal shutdown. Start placing orders for important long-term lead items, Redman added.
Australia's aggressive climate action
The current ruling party, Labor, has embarked on a more aggressive climate change agenda by enacting net-zero targets and increasing investment in renewable energy generators.
According to the latest budget update released on 25 October, the Australian government will spend $20 billion to build new renewable energy transmission links and $1.9 billion to support local jobs and reduce emissions. and plans to allocate another $800 million. To support solar power generation for 100,000 homes.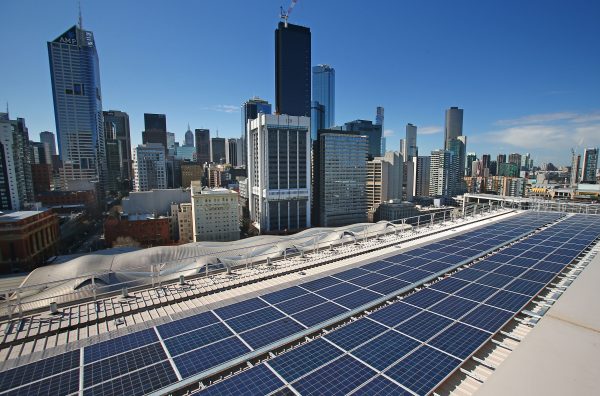 Rocco Roiacono, senior lecturer at Curtin University Law School in Perth, Australia, says the current renewable energy policy trajectory will push up prices for the average Australian.
"Ask anyone in the UK and Europe how renewable energy is helping. Electricity prices have increased at least fivefold in the past year. We are approaching," Royakono said.
"Germany, once a leader in renewable energy, is rushing to restart coal and nuclear power plants just to minimize damage."