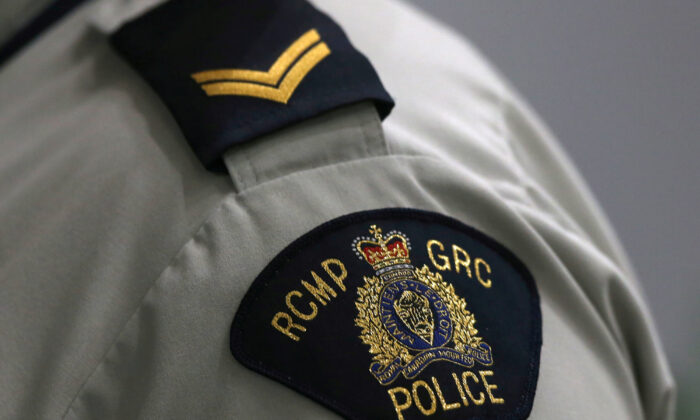 The coat of arms of the Royal Canadian Mounted Police (RCMP) is seen on the uniforms of members at the RCMP's 'D' Division Headquarters in Winnipeg, Manitoba, Canada, July 24, 2019. (File photo via Shannon VanRaes/Reuters)
A Winnipeg man charged with murdering a woman earlier this year has been charged with killing three more women.
Jeremy Skibicki was charged in May after the body of 24-year-old Rebecca Contois was found in a trash can near his apartment.
Police at the time said they were not ruling out more victims, and Skibiki is now facing first-degree murder charges that killed three others in the spring.
Morgan Beatriz Harris, 39, and Marcedes Mailan, 26, were killed in the first week of May, police said.
Police said the three women were indigenous.
A fourth victim has not been identified, but police believe she is also indigenous.