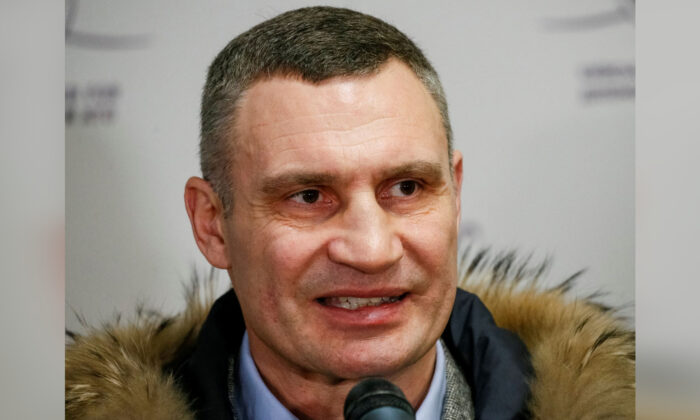 Mayor of Kyiv Vitali Klitschko speaks with journalists on February 2, 2022, when opening the first Ukrainian territorial defense force recruitment center in central Kyiv, Ukraine. (Gleb Garanich / Reuters)
Lviv, Ukraine-The situation in Kyiv, the capital of Ukraine, is "difficult but under control," Mayor Vitali Klitschko said Thursday.
Klitschko said there were no casualties overnight and the nighttime explosion was a Ukrainian air defense shot down a Russian missile. He said on Wednesday the location of the heating system damaged by the Russian bombardment would be repaired during the day.