Victorian officials have issued a warning against a very dangerous thunderstorm that could fire flash floods in parts of the state after stormy weather on Wednesday night.
The Meteorological Bureau sent a red warning to northern and western Melbourne and the southern Macedon Mountains in the event of a heavy thunderstorm shortly before 7:00 am on January 27.
Meteorologists predict that heavy rains will affect people living in the eastern, central, northern, southeastern, southeastern, northern, and western suburbs of the city.
Victoria's emergency services have also released surveillance and action warnings, alerting the people of Greater Melbourne to dangers such as floods, debris, building damage, windthrows and power lines. Alerts also warn people to evacuate if necessary.
"Weather radar near Gisborne and Woodend has detected very dangerous thunderstorms, which are moving from north to south to southeast of Melbourne," the emergency alert said. "Bad weather can cause heavy rainfall, which can lead to dangerous and life-threatening flash floods."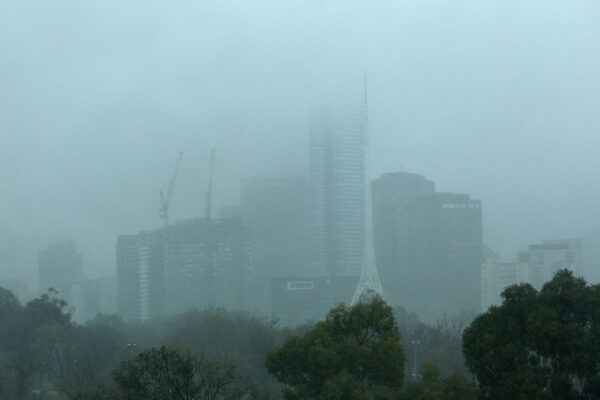 Malmsbury Headwall witnessed 56.2 mm of rainfall from 1 hour to 5:15 am. Meanwhile, meteorologists recorded 38.6 mm of rain in the Trentham Reservoir from 60 minutes to 6 am.
"The Meteorological Bureau has warned at 7:05 am that heavy thunderstorms were detected on weather radar near Craigie Burn, Footscray, Greensborough, Melton, Preston, St Albans and Sunbury," the agency said. Said in the warning. "These thunderstorms are heading southeast. They will affect Colefield, Glen Waverley, Melbourne City, Ringwood and Welliby by 7:35 am and by 8:05 am. It is predicted to affect Dandenong, Frankston and Pakenham.
Residents with respiratory health problems also need to be careful, as thunderstorms can cause a condition called thunderstorm asthma. People with asthma or hay fever symptoms are advised to stay indoors to protect their health and consult with the GP if necessary.
hotline
National Home Doctor Service — Tel. 13 chic (13 74 25)
Asthma Australia Helpline — Phone. 1800 asthma (1800 278 462)
Australian National Asthma Council — Tel. 1800 032 495