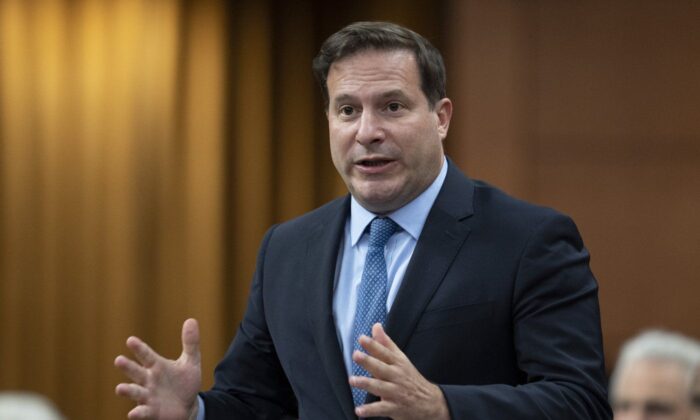 Marco Mendicino stands up during the Q&A session in Ottawa, September 26, 2022. (The Canadian Press/Adrian Wyld)
The federal secretary of public security said he will visit the James Smith Cree Nation next week to advance the Liberal government's plan to have indigenous policing recognized as an essential service.
Marco Mendicino says indigenous policing for indigenous people is an important part of the settlement.
He says he's been talking to Saskatchewan's state rep, Christine Tell, and Indigenous leaders about the issue.
The minister said steps must be taken to ensure that tragedies like those in the James Smith Cree Nation never happen again.
On 4 September, 11 people were killed and 18 wounded in a stabbing massacre in First Nations and nearby Weldon village.
James Smith's Chief of Staff Wally Burns then lobbied the federal government for its own police services, healing lodges, and more support for mental health and addiction.
The federal government has said it will introduce legislation this fall to allow indigenous peoples to have their own police officers.