[ad_1]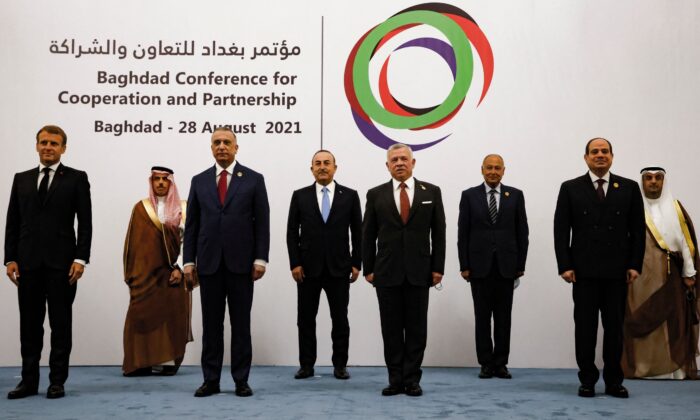 (From left to right) French President Emmanuel Macron, Saudi Foreign Minister Faisal bin Farhan, Iraqi Prime Minister Mustafa Arkademi, Turkish Foreign Minister Mevruth Kabsogur, Jordan King Abdullah II, Arab League Secretary-General Ahmed Abourg Gate, Egyptian President Abdel Fata Al-Sisi and Nayef al-Hajraf, Secretary-General of the Gulf Cooperation Council (GCC), group photo after a meeting in Baghdad, Iraq on August 28, 2021. Pose. (Ludovic Marin / Pool / AFP via Getty Images)
Baghdad — Several Middle Eastern leaders and French President Emmanuel Macron met in Baghdad on Saturday at a summit hosted by Iraq.
Relations within the region are strained primarily by hostility between Iran on the one hand and the United States and its Arab Gulf allies on the other.
The organizers said they did not expect a diplomatic breakthrough at the summit. "It would be good enough to have these countries sit around the table," said one Iraqi government official.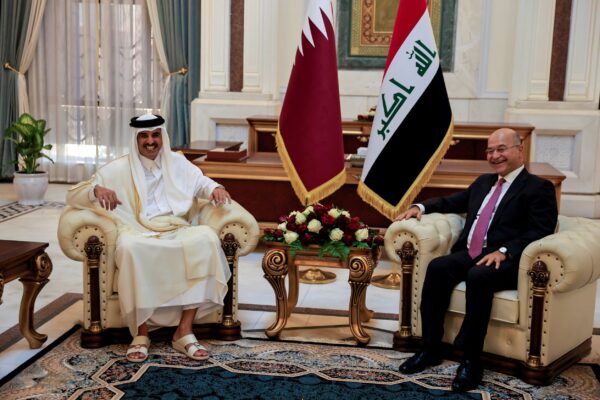 Heads of State attended included President Abdelfatta Arsisi, King Abdullah of Jordan, Qatar Emile Sheikh Tamim bin Hamad Altani, and Macron. Kuwait and the United Arab Emirates sent the head of their government, and Turkey sent its foreign minister.
Macron's two-day trip to Iraq aims to support regional dialogue, meet Iraqi political leaders, and visit French special forces involved in the ongoing battle with ISIS terrorist groups. I was there.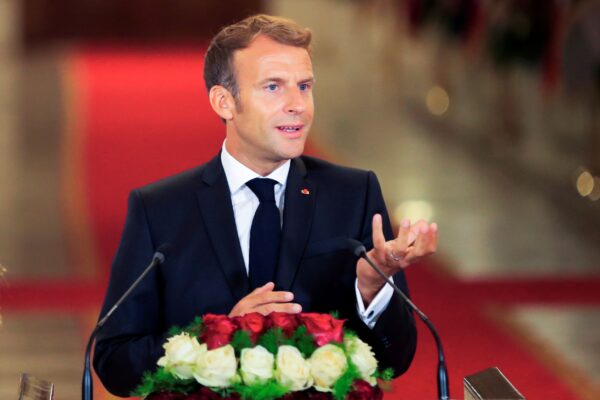 Shiite Islamic Iran and Sunni Saudi Arabia have long been rivals of regional domination and did not send heads of state or government. Iran said it was sending Foreign Minister Hossein Amirabdrahian while Saudi Arabia had not yet announced its representative.
The two countries resumed direct talks in Iraq in April this year, but so far no significant results have been achieved.
Iran officials said they were more focused on the outcome of talks in Vienna with Western nations over Iran's nuclear program and international sanctions.
"The meeting in Iraq … focuses only on how Iraq and the regions can work together to support Iraq," Iranian officials told Reuters before the Baghdad summit.
U.S. Iranian confrontation puts the Middle East at risk after the U.S. kills Iran's military mastermind, Qasem Soleimani, under former U.S. President Donald Trump, who made a drone strike at Baghdad Airport in 2020. rice field.
Iran-backed terrorists have launched increasingly sophisticated drone and rocket attacks on US troops stationed in Iraq, launching drones in Riyadh as well.
Saudi Arabia has accused the attack on Iran's oil facilities. Tehran denies this.
Baghdad Newsroom and Jon Davison
[ad_2]