The Moldovan parliament issued a statement this week condemning Russia's invasion of Ukraine.
On March 2, a majority of Moldovan parliamentarians backed a statement that branded Russia's "special military operation" as provocative and illegal and called for the withdrawal of Russian troops from Ukraine.
However, the support was far from unanimous.
Only 55 of 101 members of parliament supported the statement, highlighting persistent divisions over the government's stance on the conflict.
Moscow, meanwhile, has yet to issue an official response to the parliamentary declaration.
With a population of about 2.5 million people, Moldova lies between Ukraine in the northeast and NATO member Romania in the southwest.
Like Ukraine, Moldova existed as a Soviet republic until the collapse of the Soviet Union in 1991.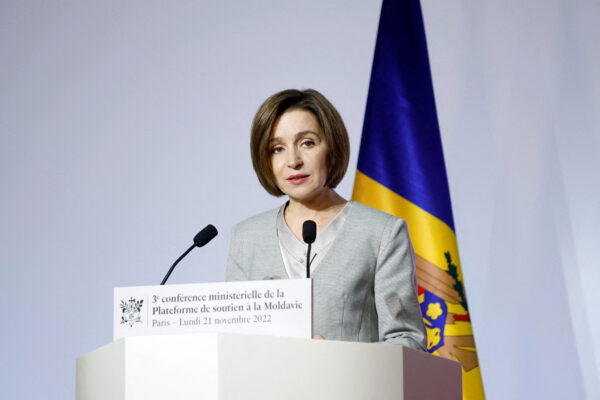 Protests Continue Despite Allegations of 'Russian Conspiracy'
On February 28, thousands took to the streets of the capital, Chisinau, to denounce rampant inflation and soaring energy costs for the second time in 10 days.
Protesters also called on governments that support Western powers not to drag them into a growing conflict with Russia.
There were also voices calling for the resignation of President Maia Sandu, who was elected in 2020 to help Moldova join the EU.
Sandu has attempted to portray the protests as part of a Russian plot to destabilize the country and overthrow the government.
In mid-February, she accused Moscow of conspiring to "overthrow the constitutional order" with the aim of "subverting Moldova under Russian rule and halting the process of European integration."
Sandu argued that this would be achieved through "masked violent actions under the so-called opposition protests."
She provided no evidence for this claim, which was reportedly based on information provided by Ukrainian security services.
Moscow has since denied the allegations, calling them "baseless and baseless."
On February 21, Sandu met with President Joe Biden, who recently visited Warsaw.
At the meeting, Biden "reaffirmed America's strong support for Moldova's sovereignty and territorial integrity," according to a statement issued by the White House.
On February 27, Moldovan authorities deported two foreigners for engaging in "subversive activities."
In a statement, Moldova's intelligence and security services, whose nationality was not disclosed, claimed they were trying to instigate "violent change" to the country's constitutional order.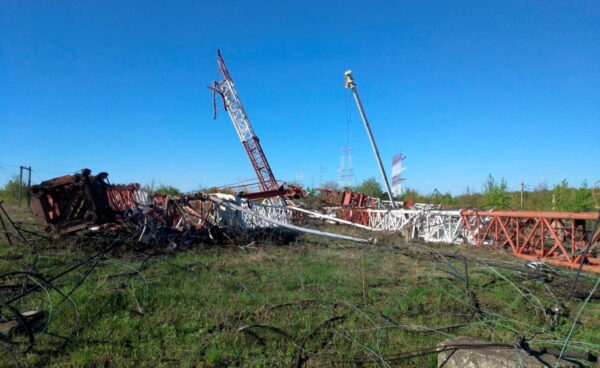 Trouble in Transnistria
Moldovan authorities aren't the only ones warning about foreign conspiracies.
On February 23, Moscow claimed it was planning to attack the eastern regions of Transnistria, which Ukraine separated from Moldova more than 30 years ago.
A slim enclave that runs along eastern Moldova, Transnistria borders Ukraine for about 280 miles. Since 1991, the region has been administered by Russia.
With a population of 470,000, Transnistria is predominantly Russian-speaking and home to between 1,000 and 1,500 Russian troops.
According to the Russian Defense Ministry, Kiev was planning to launch a "false flag" attack in Ukraine as a pretext to attack Russian forces in Transnistria.
In a statement, the ministry claimed that Ukraine's alleged plans pose a "direct threat" to Russian troops stationed in the enclave.
"Russian Armed Forces will respond appropriately to imminent provocations from the Ukrainian side," it said.
Ukrainian President Volodymyr Zelensky responded by insisting on Kiev's "respect for the territorial integrity of Moldova".
"I believe that the territory of Transnistria is the territory of the independent state of Moldova," Zelensky told reporters on February 24.
Chisinau, meanwhile, issued a statement saying Moldovan officials had "not confirmed" Russia's allegations.
"We call on you to stay calm and receive information. [by the public] From an official and reliable source of the Republic of Moldova."
Further complicating the situation is that Transnistria has a large arsenal, reportedly containing a large amount of Soviet-era munitions.
On March 1, Vladimir Voronin, President of Moldova from 2001 to 2009, warned that warehouses could pose a security threat.
"Definitely do not touch Transnistria," Voronin said in a television comment quoted by Russia's TASS news agency.
"These depots need to be better protected and security measures should be increased," he added. "Transnistria cannot be provoked into doing anything out of the ordinary."
According to Vadim Krasnoselsky, the leader of the Transnistrian Republic allied with Moscow, the enclave was the target of several acts of sabotage last year, including one targeting an armory.
The Epoch Times was unable to confirm the claim.
Reuters and Associated Press contributed to this report.