On a turbulent night in Tyrone, Northern Ireland, up to 30 gangsters, including a masked man, threw masonry and Molotov cocktails.
Police are investigating many incidents in Dungannon on Saturday night.
From about 10:40 pm to about 2:30 am, there were many reports of incidents in the Barry Gawley Road area.
It is believed that about 20 to 30 people were involved, including many masked individuals.
Two police cars were damaged after Molotov cocktails and other missiles were dropped.
In one of the reported cases, a Molotov cocktail was also thrown into a car driven by the general public.
According to police, furniture was also set on fire to block traffic through the streets.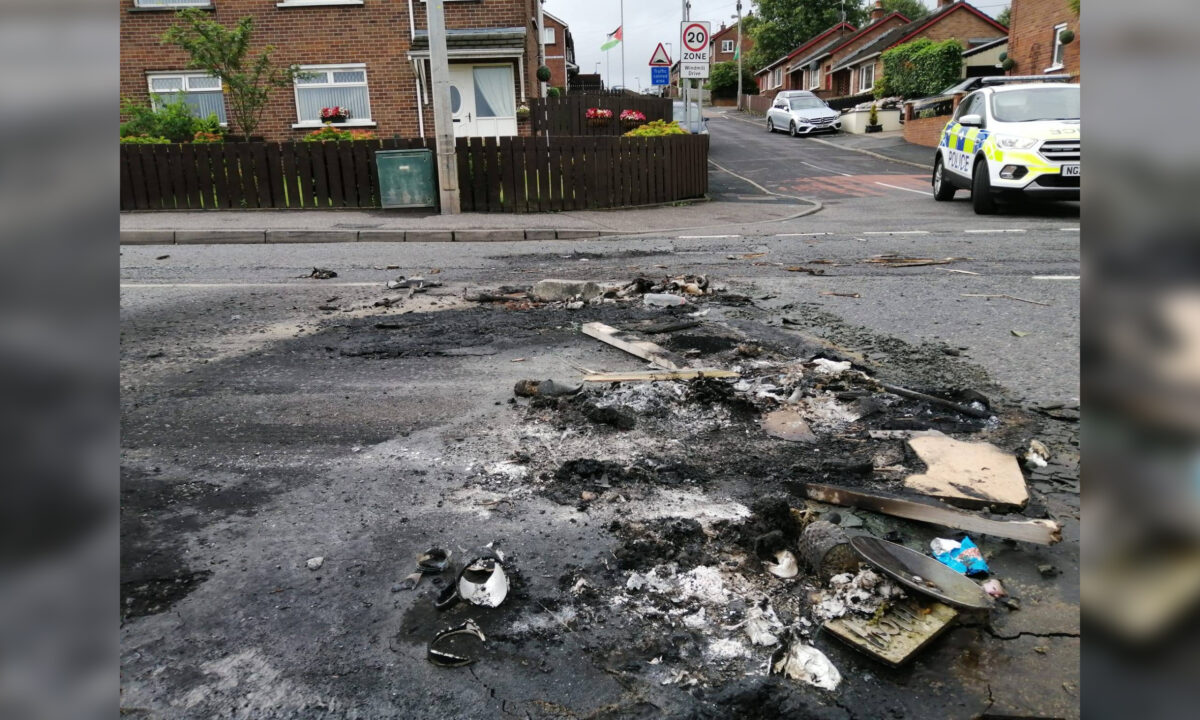 Police Service of Northern Ireland (PSNI) Knipe said the Saturday night scene was "shameful."
"I'm grateful that no one was injured. What happened last night was completely unacceptable and unacceptable," Knipe said, adding that locals were "feared by the incident."
"Communities want to live better and fearless for their area," Knipe said.
"We urge those who think this action is acceptable to see what destroying your own community can achieve. Putting this and emergency services under further pressure is It's not a way to move forward. "
Mr Kipe said PSNI continued to monitor the area and urged witnesses to contact the police.
Democratic Unionist councilor Clement Cuthbertson blamed the Republican turmoil.
"Last night, a disgraceful act in Dungannon, where Republicans rioted," he said in a social media post.
Cuthbertson said he would discuss the case with senior police.
"The unionist community is watching closely for any actions taken by the police," he writes.
"To all [sic] In many cases, this violence in Dungannon seems to be constantly showing blindness, but another heavier style of police is being deployed against rebellion. [Northern Ireland] Protocol protest. "