Bristol police on Monday said they are going through "an enormous amount" of evidence on the riot on Sunday, and are confident that "more arrests are imminent" in light of this evidence.
Following a protest against a new policing bill on Sunday, hundreds gathered outside Bridewell police station in Bristol city centre.
Rioters vandalised the police station exterior, set police vehicles on fire, and left 21 officers injured, two of them seriously injured.
Police said the protest was hijacked by "a hardcore minority," and Home Secretary Priti Patel said the "thuggery and disorder" would "never be tolerated."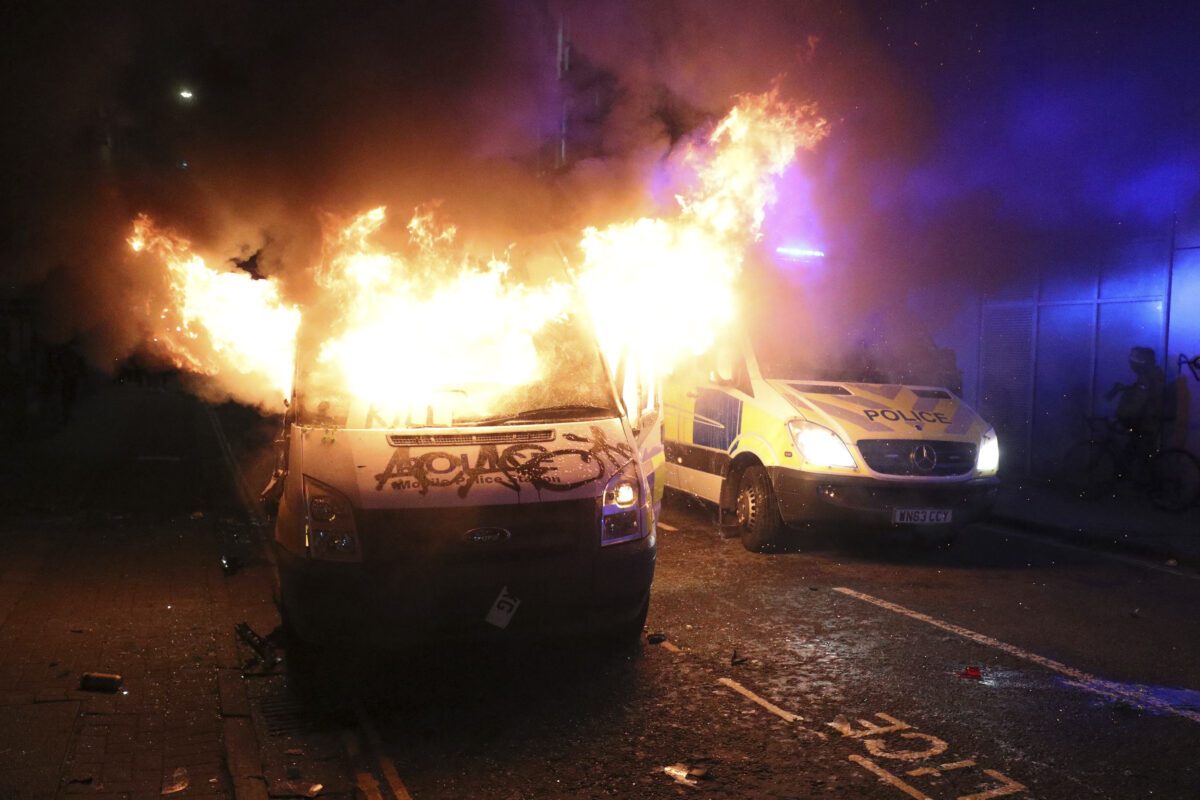 According to The Times of London, "groups that encouraged their followers to attend the protest included Extinction Rebellion, All Black Lives Bristol, and Socialist Workers Party Bristol. Another, No Fixed Abode Anti Fascists, told people not to share footage of protesters unless they were in masks."
Avon and Somerset Police on Monday said eight arrests had been made—six for violent disorder and two for possession of an offensive weapon, and over 100 officers and staff are working on the investigation.
"We have an enormous amount of digital evidence to go through including CCTV footage, Body Worn Video, social media coverage, and footage/photos provided by people at the scene," Detective Chief Superintendent Carolyn Belafonte said in a statement, adding that the police had already collected forensic evidence including fingerprints, and had received a large amount of digital material from the public.
"Once we've carried out an initial view of the material we've collated, we'll be in a position to release images to the public to help us identify suspects. From what we've already collated, we're confident more arrests are imminent," she said.
Belafonte said the team is "wholly committed" to tracking down those who committed crimes on Sunday, and that they can expect a knock at their doors in the days or weeks t0 come.
"It may come sooner than you think," she added.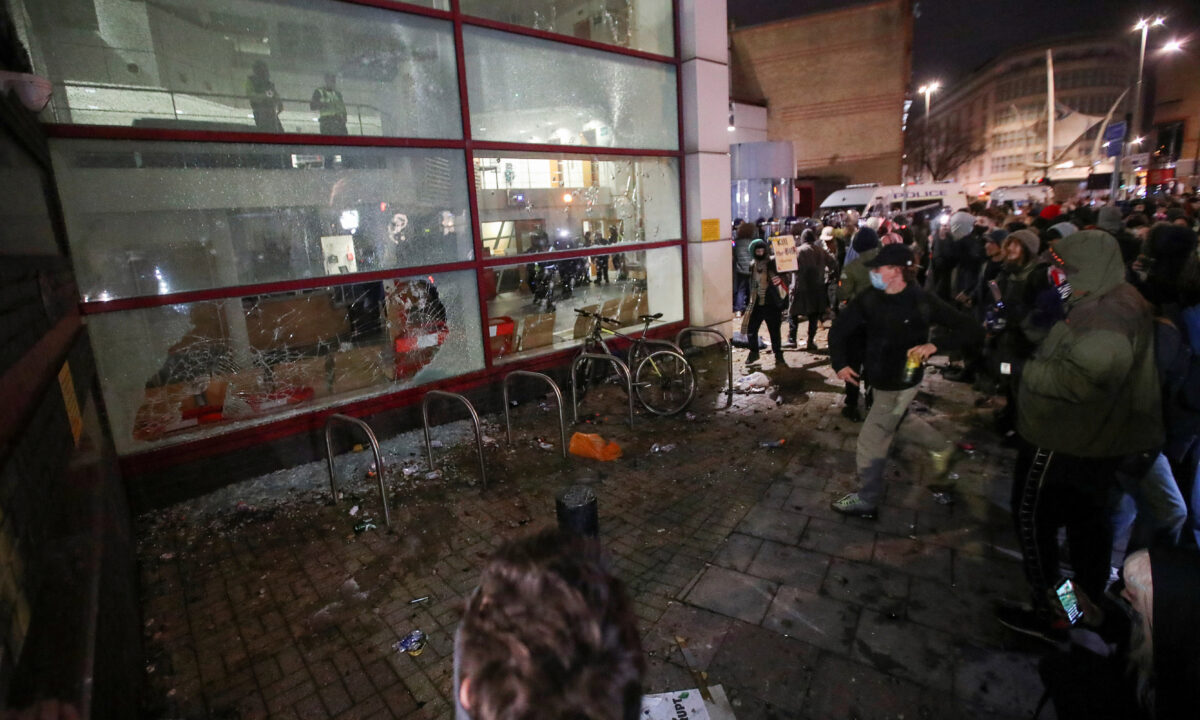 The protest on Sunday afternoon was against the government's Police, Crime, Sentencing and Courts bill.
The bill, which covers a wide range of policy areas, would give police new powers to impose time and noise limits on street protests. It was introduced after several disruptive Black Lives Matter protests and Extinction Rebellion protests caused road closures, disruption of newspaper printing, and vandalism of statues last year.
London police on March 13 clashed with mourners and protesters at a vigil held for alleged kidnap and murder victim Sarah Everard while enforcing CCP (Chinese Communist Party) virus restrictions, sparking days of protest against the police, government's restriction measures, and the new bill.
Reuters contributed to this report.