[ad_1]

Moscow — Heavy rains flooded large areas of southern Russia, forcing more than 1,500 people to evacuate, officials said Saturday.
Krasnodar Krai officials said more than 1,400 homes were flooded after the storms and heavy rains that hit the area this week. Approximately 108,000 inhabitants of 11 settlements were cut off and part of the federal highway was flooded.
Emergency Minister Yevgeny Zinichev reported to Russian President Vladimir Putin that a total of 1,540 people had been evacuated, including nearly 1,000 children from several summer camps.
He said 2,500 paramedics were involved in efforts to deal with the consequences of the flood.
Regional Governor Beniamin Kondratiev told Putin that the Black Sea resort cities of Anapa and Temryuk were the most affected and had similar rainfall to the annual average.
Russian emergency officials have warned that heavy rains are expected to continue for another two days.
Beyond the South Black Sea, Turkey was hit by heavy rains and floods this week, killing at least 55 people and leaving an unknown number of others missing.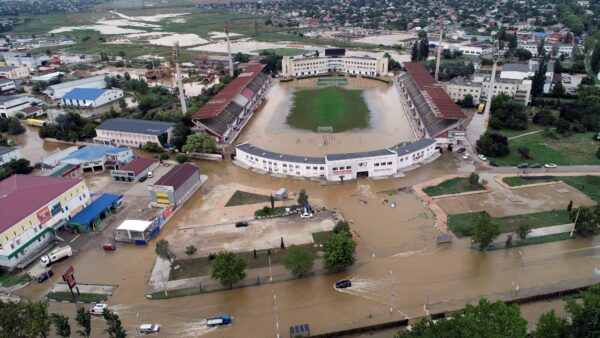 [ad_2]