According to government statistics, less than half of New Zealand students attended classes regularly during the first semester of Omicron Waves.
According to the Ministry of Education enrollment rate report for the first semester from February to April, 46% of students nationwide were in school regularly, down 20.4 percentage points compared to the same period in 2021. are (pdf).
determined by the ministry Attend classes regularly 90% of the time. This figure represents the worst attendance in recent times.
Sean Teddy, head of operations and integration at the Department of Education, said in an emailed statement to the Epoch Times that Omicron had resulted in high levels of absenteeism for both students and staff at the beginning of the semester. Then, in March, a wave of winter illnesses followed.
"In addition to absenteeism due to COVID-19 illness, we have seen absenteeism due to parent/family concerns that school attendance is not safe due to the risk of contracting COVID-19," Teddy added. School attendance doesn't seem to matter as much as the effects of COVID fatigue on parents.
New Zealand has seen a decline in school attendance across the board since 2015, a trend that has accelerated during COVID-19, said Deputy Education Minister Giantinetti.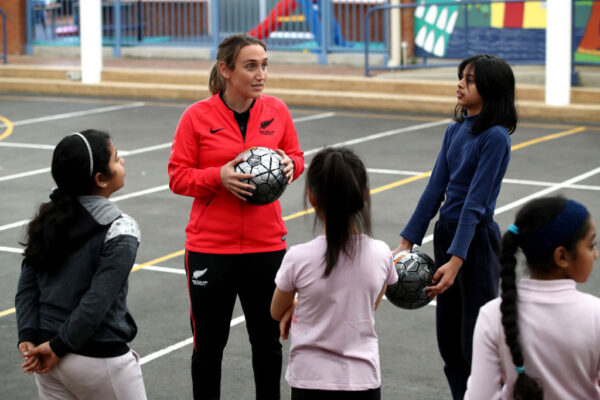 The ministry said on its website that attendance is important because it is related to both student well-being and achievement.
"Our Educational Insights study confirms that regular school attendance predicts the best outcomes for well-being, on average."
Also, even a student with a "good attendance" who records an absenteeism rate of 5-10% will receive fewer credits (scores) than a student with a moderately high attendance rate.
"There is no 'safe' level of absence," the ministry said.
Low attendance in 10 education regions
Regular class attendance decreased dramatically in all 10 educational regions for term 1.
Daito Kelau, the northernmost education region, had the worst regular attendance rate with 34% of students achieving 90% attendance for the entire semester. This was 8 percentage points lower than Waikato, the next worst district for attendance, at 42%.
Students in the most urban cities of Auckland (46.5%), Wellington (47.4%) and Christchurch (49.7%) also struggled with attendance.
Attendance by ethnicity also declined across the board, with the largest drop among Asian students, down 25.5% to 53.8%.
Nevertheless, Asian students recorded higher regular attendance rates than European students (51.3%), Maori students (32.8%), and Pacific Islander students (30.4%).
Teddy said the department is still in the process of collecting final data for the second semester, but so far, the weekly data have "shown at a high level" that absenteeism continues. There are."
"But it's too early to draw any conclusions about how normal attendance will be affected," he said.