Rabat — Rescuers delicately removed rocks on Saturday when digging towards a boy trapped in a well in northern Morocco for five days. This is a dangerous operation that is constantly endangered by the threat of landslides.
After falling into a well at a depth of 32 meters (100 feet) on a hill near Chefchaouen on Tuesday, a worker with a mechanical excavator to rescue a 5-year-old child identified as Rayan. We are trying 24 hours a day.
"People who love us spare no effort to save my child," said Rayan's father, who wore a traditional hooded wool robe against the cold on Friday night to watch the rescue operation. As I was standing, I said in a tired, almost inaudible voice.
Moroccan media photos show that Rayan is swarming at the bottom of the well. It narrows as it descends from the top width of 45 cm (18 inches), preventing the rescuer from descending.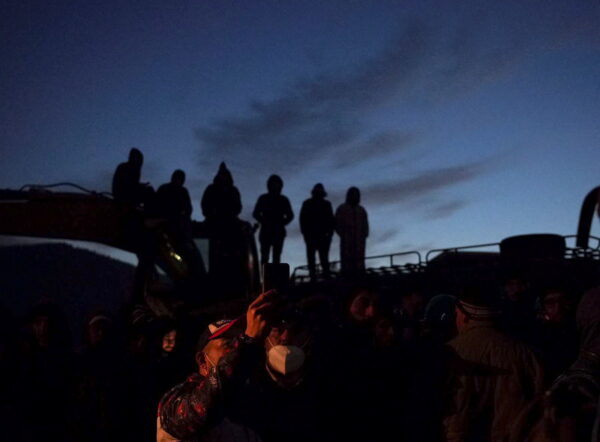 Hundreds of villagers stood nearby waiting for the news as rescue operations continued. Workers wearing helmets and highly visible vests carried stretchers, ropes, tackles and other equipment into pits dug parallel to the wells.
On Friday, rescuers began carefully drilling horizontal tunnels towards their children, sometimes ordered to stabilize the planet. According to witnesses, the work became more difficult as they encountered a rock between the trench and the well.
Rescue teams have placed concrete pipes in horizontal tunnels when digging to draw Rayan to a safe place.
Rayan's male relative told Reuters TV that his family first noticed that he was missing when he heard a muffled cry and lowered his phone with the lights and camera on to locate him. Told.
"He was crying,'lift me up,'" said his relatives.
The hills around Chefchaouen were terribly cold in winter and food was dropped to Rayan, but it was not clear if he ate anything. He is also supplied with water and oxygen using tubes.