Russian officials categorically rejected the Ukrainian Foreign Minister's proposal to hold a peace summit between the two warring parties in February.
Leonid Slutsky, chairman of the Russian Duma's Committee on International Affairs, described the proposal that Russia must submit to the "war crimes tribunal" as a "smoke screen."
"Ukraine is not yet ready for peace talks," Slutsky told Russia's TASS news agency on December 27.
Ukraine's Foreign Minister Dmytro Kuleba first aired the proposal in a Dec. 26 interview with The Associated Press.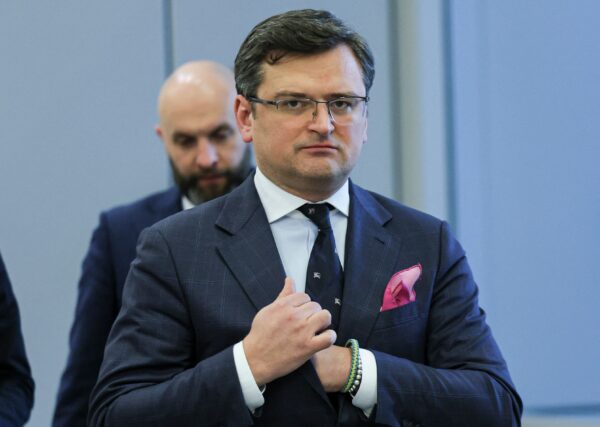 In an interview, Kuleba floated the idea of ​​holding a "peace summit" between Ukraine and Russia within the next two months.
Under the terms of the proposal, the summit will be brokered by UN Secretary-General António Guterres, whom Kuleba described as a "competent mediator and negotiator".
"All wars end in a diplomatic way," said Kyiv's top diplomat. "All wars end as a result of actions on the battlefield and on the bargaining table."
But he went on to give the negotiations the condition that Russia be tried first by an international "war crimes tribunal."
A Russian representative said Kleba said: [the summit] on this. "
On December 25, Russian President Vladimir Putin accused Kyiv of "refusing to negotiate" while reiterating Moscow's willingness to participate.
"We are ready to negotiate an acceptable solution with all parties," Putin said in a televised address.
"But it's up to them," Putin added. "We are not the ones who refuse to negotiate. They are."
Moscow is demanding recognition of Crimea, which it formally annexed in 2014, as Russian territory.
It also demands recognition of Russian sovereignty over the Donetsk, Luhansk, Zaporizhia and Kherson regions.
Aftermath of the Minsk Conference
Meanwhile, Putin, together with his defense and foreign ministers, visited Minsk last week to shine a spotlight on the position of neighboring Belarus.
During the one-day visit, Putin held lengthy closed-door talks with Belarusian President Alexander Lukashenko, a close ally of Moscow.
The talks sparked fears in Kyiv that Belarus could be used as a stepping stone for a potential Russian advance into northern Ukraine.
Ukraine shares a border about 675 miles long with Belarus. Kyiv is located just 95 miles south of the Ukrainian-Belarusian border.
In October, Moscow sent thousands of troops and a large amount of military equipment to Belarusian territory.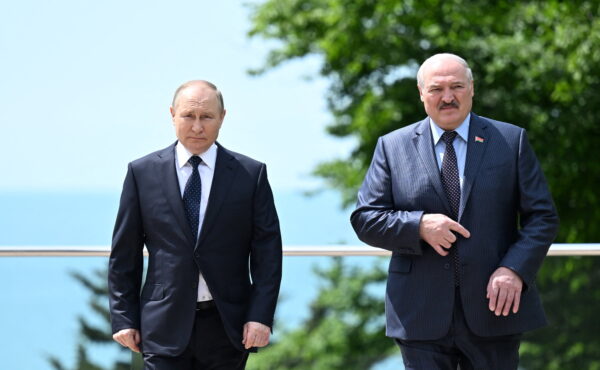 Shortly thereafter, the Russian Air Force began regular patrols over the Belarusian border.
Belarusian defense official Dmitry Ryabikin, speaking to TASS on December 26, said military cooperation between Belarus and Russia had not changed "both qualitatively and quantitatively."
But he added that the "particular vector" of bilateral military cooperation had changed.
A day earlier, Minsk confirmed that Russia-deployed Iskander missiles and S-400 air defense systems were operating in Belarusian territory.
Like Ukraine, Belarus existed as a "socialist republic" within the Soviet Union for decades until its collapse in 1991.
Since 1999, Russia and Belarus have been bound by the United Nations Treaty, which aims to strengthen economic and military ties between the two countries.
On track to join SCO
Despite its long-standing strategic partnership with Moscow, Belarus has not been involved in the conflict between Russia and Ukraine, now in its 11th month.
Lukashenko has also repeatedly said that he will not send Belarusian troops to Ukraine to fight alongside Russia.
Belarus is now a member of several Russian-led regional blocs, including the Commonwealth of Independent States and the Collective Security Treaty Organization.
It is also on track to become a full member of the Shanghai Cooperation Organization (SCO), a formidable bloc of Eurasian nations led by Moscow and Beijing.
In a December 26 speech, Ryabikhin emphasized the "military component" of his country's current dealings with SCO member states.
"It is very important to talk about the military component of the SCO," he said, noting that half of the world's 10 largest armies, in terms of overall military strength, are held by SCO member states. did.
In addition to Russia and China, the nine-nation SCO also includes Pakistan and most recently Iran.
In September, Turkey finally expressed its desire to join the regional bloc.
Reuters and Associated Press contributed to this report.