The head of Turkey's defense and intelligence services met with his Syrian counterpart in Moscow this week, also in the presence of Russian Defense Minister Sergei Shoigu.
On December 28, it was the first defense ministers' meeting between Turkey and Syria in over a decade.
The pre-announced rally is expected to pave the way for eventual talks between Turkish President Recep Tayyip Erdogan and Syrian President Bashar al-Assad.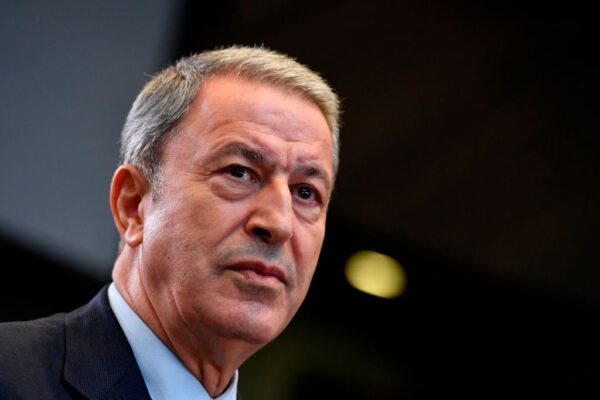 It was also a sign of closer ties after a decade of hostilities during which Erdogan openly called for the overthrow of the Assad regime.
But after months of Russian demands, Ankara now appears ready to mend its borders with Damascus.
On December 29, Turkish Foreign Minister Mevlut Cavusoglu told reporters that continued contact with the Assad regime was essential to achieving a "political settlement and lasting peace" in Syria.
According to Ferit Temur, a Turkish political analyst and expert on Russian and Eurasian affairs, it is too early to say that a Turkish-Russian-Syrian "axis" is emerging in the region.
Nonetheless, the meeting in Moscow was an "important step" towards reconciliation between long-standing foes, Timur told The Epoch Times.
"Tripartite Talks"
Turkish Defense Minister Hulusi Akar and Syrian Defense Minister Ali Mahmoud Abbas attended a meeting in Moscow.
Turkish and Syrian intelligence chief Shoigu and other senior Russian officials were also present at the meeting.
The Russian Defense Ministry said in a statement that the "triple talks" dealt with "the resolution of the Syrian crisis, the refugee issue and joint efforts to combat militant groups on Syrian territory."
According to Oitun Orhan, a Levant expert at the Center for Middle East Studies in Ankara, the "normalization of contacts" between Turkey and Syria is "mainly based on security issues."
The 565-mile long border between Turkey and Syria remains a concern for both countries.
Since mid-November, Turkey has used aircraft and artillery to attack strongholds in northern Syria associated with the YPG, the Syrian branch of the Kurdistan Workers' Party (PKK).
Ankara considers the PKK a terrorist group, as do Washington and Brussels.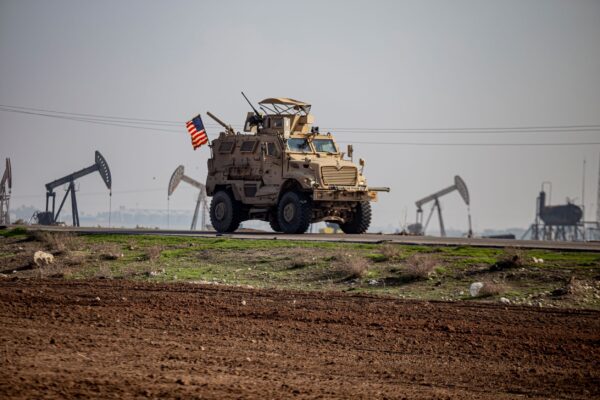 The ongoing Turkish strike was initially sparked by a deadly bombing in Istanbul on 13 November. Ankara blames his YPG operatives from Syria.
Despite its close ties to the PKK, the YPG enjoys Washington's support, which Washington uses as an ostensible bulwark against the ISIS terrorist group in Syria.
The YPG is also a major component of the Syrian Democratic Forces (SDF), a coalition of Syrian opposition groups.
Since cobbled together in 2015, the Self-Defense Forces, with U.S. support, have carved out an enclave in northeastern Syria, largely controlled by Damascus.
According to Temur, Washington is seeking to undermine the central governments of Iraq and Syria and to shift the demographics of the northern regions of Iraq and Syria "in favor of the Kurdish groups."
"This unilateral US policy threatens the territorial integrity of both Turkey and the Damascus regime," he said.
The Turkish government's priority is to "de facto prevent the formation of an armed Kurdish autonomous government on the border," Temur added.
Turkey has also carried out frequent attacks against strongholds in northern Iraq's Mount Qandil region, which the PKK has long used as its headquarters.
In a statement issued after the Moscow meeting, Turkish Defense Minister Akar emphasized Turkey's "respect for the territorial integrity and sovereignty of all its neighbors, especially Syria and Iraq."
"Our sole purpose [in both countries] It's about fighting terrorism," he added. "I have no other purpose."
Syrian quagmire
Since 2016, Turkey has carried out three major offensives in northern Syria, aimed at defending its borders from attacks by the YPG and PKK.
Turkey maintains a significant military presence in northern Syria and has threatened to launch a fourth offensive, a move opposed by Washington.
Earlier this month, Erdogan warned that Turkey would "take matters into its own hands" if the United States continued to supply weapons and equipment to the YPG.
The Pentagon media outlet did not respond to the Epoch Times' request for comment on Erdogan's remarks.
According to Orhan, the YPG also poses a threat to Damascus. [YPG-controlled] "Autonomous regions" under US influence.
In light of recent rallies in Moscow, Orhan ruled out a new Turkish offensive in Syria, at least in the short term.
"It's still possible," he told the Epoch Times.
"Assad will want assurances that Turkish forces will leave Syrian territory once the YPG is cleared from the area," Orhan added.
Temur largely agreed.
"If an agreement is reached between the parties in diplomatic negotiations in Moscow, military operations can be carried out. [in northern Syria] It is fully coordinated between Turkey, Russia and Syria," he said.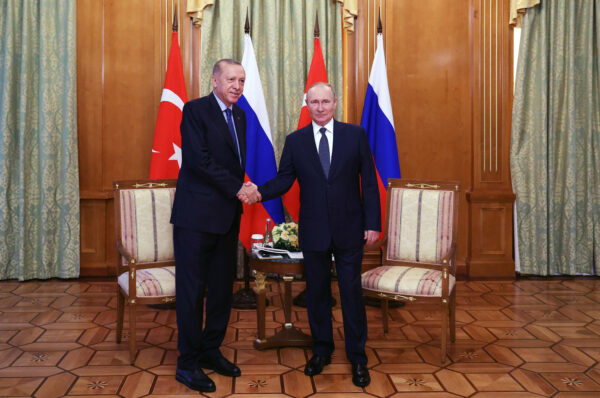 'Game changer'
Despite being a member of NATO, Turkey maintains close ties with Russia, with which it shares extensive commercial ties and a long maritime border on the Black Sea.
To the annoyance of many NATO allies, Ankara has consistently refused to support Western-led sanctions against Moscow.
That said, Turkey and Russia support opposing sides in Syria, and Russia, with Iran's help, has helped the Assad regime to come to power.
Since 2015, Russia has maintained troops in Syria to support Damascus against rebel groups, some of which are backed by Turkey.
"Nevertheless, Turkey is deeply engaged with Russia in Syria," Orhan said, noting that the two countries are major partners in the ongoing Astana peace process.
Many experts believe continued US support for the YPG pushed Ankara further into Moscow's orbit.
At a highly publicized meeting in the Russian city of Sochi in August, Presidents Putin and Erdogan agreed to strengthen financial, trade and energy ties between the two countries.
Since then, Putin has urged his Turkish counterpart to bury the hatchet with Assad.
"Putin wants both sides to reach an agreement," Orhan said. "As Russia is under pressure in Ukraine, it wants to strengthen its position in Syria and reach a viable political settlement."
In remarks made earlier this month, Erdogan appeared to welcome the concept of joint action against "terrorist groups" operating in Syria.
"We want to take action together with Syria and Russia," Erdogan said on December 15.
He also called for a "three-way summit" to be held between himself, Putin and Assad sometime next year.
The next day, Russian Deputy Foreign Minister Mikhail Bogdanov said Moscow "welcomed the opportunity to help restore relations between its sovereign neighbors."
Orhan believes the apparent change by Turkey is due to Turkey's dissatisfaction with Washington's Syria policy.
"Turkey wanted NATO allies to stop supporting the YPG," he said.
"When this did not happen, Ankara decided to work with Moscow and Damascus to address the issue," he added.
According to Orhan, the realignment would change the balance of power in Syria and weaken the US position there.
"It's a potential game changer," he said.