UK MPs say they are "particularly ashamed" of voting to fire care workers who did not want to be vaccinated against COVID-19 and hope they will be reinstated and compensated.
Congressman Danny Kruger was speaking at debate in parliament on Tuesday Held in response to a petition calling for a public inquiry into the safety of the COVID-19 vaccine, it received over 107,000 signatures.
"Many questions about our COVID response have to be answered, but the UK is by no means the worst offender," Kruger told fellow MPs. "We are not Canada, New Zealand or China. Most This is where the government believes COVID can be eradicated by depriving people of basic civil liberties."
"But unfortunately, we still have many questions to ask ourselves, and even many to be ashamed of. We strongly hope that the 40,000 care workers who have lost their jobs will be reinstated and actually compensated."
COVID-19 vaccination is now mandatory for all staff working in UK care homes from 11 November 2021.
'Big loss'
Together Association co-founder Alan Miller told The Epoch Times in an email that Krueger's comments were "fresh and important."
His organization was founded in 2021 in response to COVID measures and has a mission to "stand against the rapidly growing encroachment on our rights and freedoms."
Caregivers "have worked with courage throughout this period in the most difficult circumstances," Miller said.
He described compulsory vaccination as "a great loss and shameful moment for Britain".
"More than 40,000 people have been lost, 165,000 are now in short supply, 13,000 beds are not released in the NHS, and 500,000 are waiting for the care they need, as our Together Care Workers campaign claims. I apologized to the resurrection; and made amends," he said.
Miller said the government "needs to clarify its guidance.
"This is an insult to all of society's most vulnerable members and must end. Few have admitted responsibility for how serious it is. So we are getting more than 50,000 signatures every day and we will soon submit it to the DHSC Minister of Health," he added.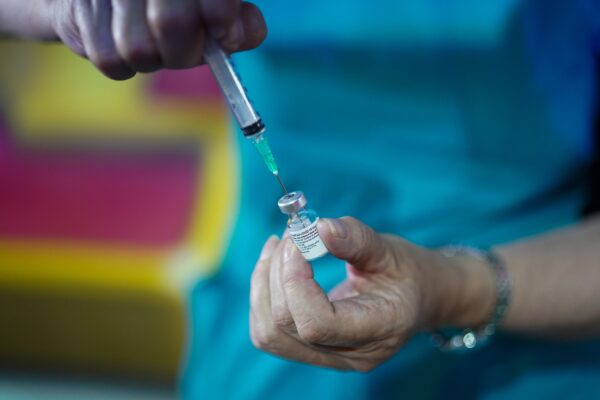 No inquiry for coronavirus vaccine
Health Secretary Caroline Johnson told lawmakers the government had no plans to launch an investigation into the safety of the coronavirus vaccine alone.
"The government has already commissioned a public inquiry into the pandemic and as part of that inquiry the covid vaccine will be reviewed. told members of parliament.
She agreed with debate leader Conservative MP Elliott Colburn, who said a public inquiry into vaccine safety "would be a waste of taxpayer money."
Other MPs who took part in the debate called on the government to look into potential harm from the vaccine.
SNP Rep. Stephen Bonner said the relationship between increased heart attacks and COVID vaccination needs to be investigated.
He said the COVID-19 vaccination program was estimated to have saved more than 27,000 lives in Scotland. However, he continued, "Nevertheless, there has been a significant increase in heart attacks and related illnesses since the covid-19 vaccine began to be distributed in 2021.
"In order to determine if there is any connection with the spread of COVID-19, the government will conduct an immediate and complete scientific investigation to ensure that the medical interventions prescribed in response to the coronavirus are indeed safe. We need to make sure," Bonnar said.
Sir Christopher Chope, chairman of the Covid-19 All-Party Parliamentary Group, said: "The government appears to be in denial about the risks of these vaccines."
He said the vaccine damages scheme was "not fit for purpose" and that "many people wouldn't barge in and touch the booster now. I am one of them."
"I'm not anti-vaccine. I got the first two vaccines, but from what I've seen and know about this, the booster increase is counterproductive for many and dangerous for some. is," he said.