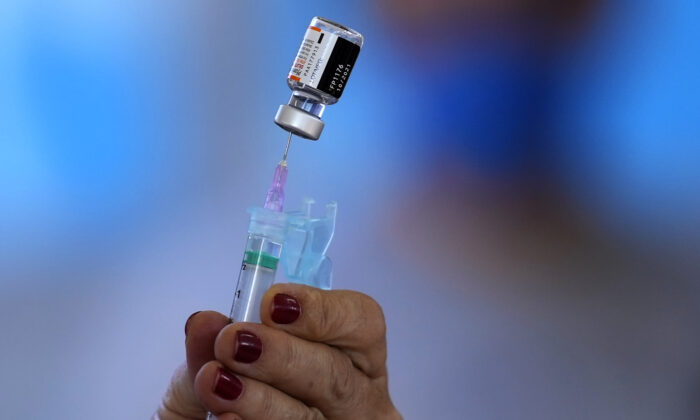 Healthcare workers will prepare a shot of the Pfizer COVID-19 vaccine at the Community Health Center in Brasília, Brazil, on January 16, 2022. (AP / Elald Perez)
Ottawa — The National Advisory Board for Immunodeficiency currently recommends providing a third dose of the mRNA vaccine to protect children with immunodeficiency between the ages of 5 and 11 from COVID-19.
According to NACI, there is evidence that some people with moderate to severe immunodeficiency may have a reduced immune response to the COVID-19 vaccine.
There are no data on the safety or efficacy of the third dose for children, but NACI says studies show better immune responses in immunocompromised adults who received the third injection. ..
NACI has also upgraded its initial advice that children aged 5 to 11 may be vaccinated twice with the mRNA COVID-19 vaccine.
With more data available on the safety and efficacy of the first two doses of the vaccine, NACI recommends that children "should" be injected.
NACI recommends a 4-8 week interval between doses, but states that longer intervals are likely to provide longer protection.
Along Laura Ottoman