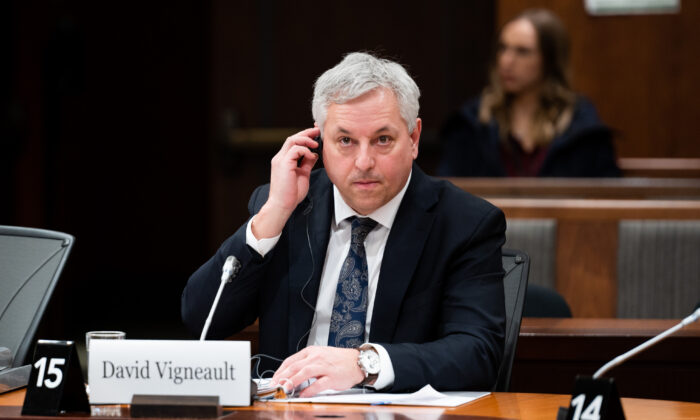 David, Director of the Canadian Security Intelligence Agency (CSIS), waits to attend the Ad Hoc Committee on Canada-People's Republic of China Relations (CACN) at Parliament Hill, Ottawa, February 6, 2023. Bignot coordinates translation assistance. (The Canadian Press/Spencer Colby)
The head of Canada's spy agency is one of the expected witnesses to a parliamentary committee investigating allegations of foreign interference in today's election.
Representatives from the Canadian Security Intelligence Agency, the RCMP and the Canadian Electoral Commission will return to the House Affairs Committee where they have previously testified.
David Vigneault, director of CSIS, will make his first appearance.
The committee spoke Wednesday with National Security Advisor Jody Thomas and members of a task force that provides government officials with information about possible threats to elections.
At that meeting, New Democratic Rep. Peter Julian called for a public inquiry into foreign interference in the 2019 and 2021 federal elections. That's what Bloc Quebec and the Conservative Party want.