[ad_1]

Commentary
The latest Australian census reveals that about 5 percent of the population (about 800,000) is currently identified as Aboriginal. This is in line with the constant profile of indigenous peoples' problems in public life, especially in the mainstream media.
At first glance, it suggests the emergence of a fast-growing indigenous culture in Australian society.
This is accompanied by increasingly fierce demands from activists at various points in the political spectrum, such as the voice of indigenous peoples to Congress and the perception of the state's debt to the original owners of the land.
Many generations ago, some Australians were ashamed of the indigenous ancestors of their families and tried to hide them. It is now considered desirable to be able to claim such heritage, and in some cases social benefits are recognized.
This transition from shame to pride is good for our country.
Humans always tend to brag about the achievements of their ancestors, and it is perfectly correct and rational to appreciate and respect the virtues of those who have come before us and made us like today.
But what's going on with that?
Correctness of mistakes, restoration of lost or stolen rights, distribution of justice to all people without prejudice based on color, class, religion or direction-all of these are noble goals worth the effort.
However, to achieve these goals, the definition needs to be completely clear. Currently, the question is, "What defines indigenous people?" Not addressed.
How do you define race?
Many of the past words that were once used to define race are now considered to be very unpleasant as well as inadequate. Terms such as "Full Blood", "Halfcaste", "Quadroon", and "Octorun" (the latter is less commonly known and rare) are unacceptable and undesirable today.
Similarly, classification based on physical properties such as skin color is ridiculously inadequate.
But can we abandon all definition attempts and simply rely on some sort of self-identification test? Is it a good basis for determining the fair distribution of public funds and social welfare?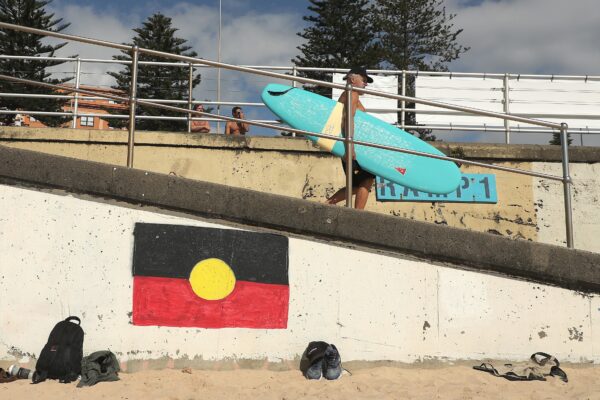 The problem is superficially simple, but finding a solution is full of challenges, especially when suspicion of someone's identity is likely to attract suspicion of malicious expression.
Many parts of Australia, including the Torres Strait Islands, have ethnically homogeneous indigenous groups that fully retain traditional language and culture.
In other regions, such as Victoria, most of New South Wales, and Tasmania, traditional tribal structures have sadly been extinct for a long time. But after decades of marriage, a strong and proud primary sense of belonging to the Aboriginal community continues to this day.
However, some claims must admit that the claim of being an individual Aboriginal is suspicious, a false or apparently motivated by the desire to take advantage of the available benefits among Aboriginal elders. At least there is growing concern about suspicious claims.
False claims are embarrassing to the real Aboriginal community. Because they can damage their reputation by compromising their integrity.
All cases are different
Consider a fictitious case.
"Jane" has an Aboriginal grandmother, but her other three grandparents are of Irish and Scottish descendants. She equates with her because her grandmother's people were particularly intimate. She learned from Aboriginal grandmothers about the customs and languages ​​of her people, inheriting the great sadness of the losses they suffered, and even the positive resentment of the Europeans who expelled them.
In contrast, her other three grandparents were relatively far apart and indifferent to her.
It's perfectly understandable that Jane values ​​her Aborigines above all else. Other members of the Aboriginal community accepted and welcomed her as their own. She has European DNA, which has nothing to do with her self-image, her social environment, and her mental tendencies.
No one would be rational to disagree with Jane's story. But the other cases are not very clear.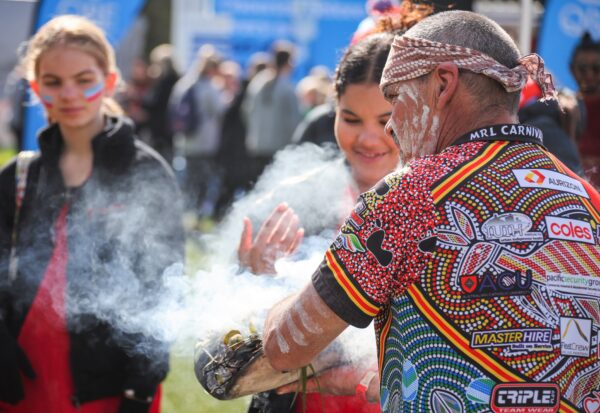 For those with weaker and more distant claims that had no real connection to the current indigenous communities and cultures, ask reasonably why he or she is identified as an Aboriginal or Torres Strait Islander. maybe. For example, Ireland, Scotland, or English.
You may also occasionally consider whether that motive is related to profiting economically, socially, or otherwise.
Apply a patch to a new divide
But anyone who asks too many questions about this issue faces hostility.
But the alternative is to allow the country to fall into a new kind of apartheid, racial division, and a morus of resentment, on both sides of the false barrier between the conqueror's descendants and the conqueror. So you need to ask a question.
It is ridiculous to deny that the conquest has taken place. Maintaining anger and endlessly demanding apologies and retaliation decades and even centuries later is worse than meaningless and can harm the spirit of the country and poison it.
The only way to avoid this is to completely remove the race distinction.
We should refuse to accept "race" as a criterion for determining public policy. In healthy emerging markets, no one should be able to benefit unless it is based solely on need.
The views expressed in this article are those of the author and do not necessarily reflect the views of The Epoch Times.
[ad_2]