The health and economic crisis caused by the restrictions is "as challenging as the COVID crisis," says Drew Burns.
As Alberta returns to stricter restrictions to curb the proliferation of COVID-19 cases, one MLA prefers a regional approach to lockdown because not all regions are equally affected by the virus. It says it makes sense.
"We need a regional approach. This is a targeted approach that recognizes that many regions are not significantly affected by COVID. The targeted approach is vulnerable to people. It also includes protecting people at risk, "Cypress-Medicine Hat MLA Drew Barnes told The Epoch Times.
"We need an approach that recognizes the fact that there are challenges other than Alberta's size and COVID," Burns said. After the 14-month limit, "we need mental health, mental health, and physical health." Health, and an economic health crisis as challenging as the COVID crisis. "
Burns, one of the 16 MLAs of the United Conservative Party (UCP) Caucus, signed a joint letter on April 7, "wrong" the government's decision to return the entire state to the Step 1 COVID-19 limit. Criticized as.
"We heard from our members, and they want us to protect their livelihood and freedom as Albertin," MLA wrote.
On April 6, Prime Minister Jason Kenny announced that the state would return to Step 1 of the four-stage resumption framework as the number of cases of COVID-19 increased. He said stronger measures are needed to stop "the third wave from threatening our health system and the health of thousands of Alberts."
"The surge in cases, especially variations of concern, makes this an important time to stop the spread. These measures limit the time it takes for additional COVID-19 vaccines to arrive and become effective. Can be started safely and mitigated as soon as possible, "says Kenny.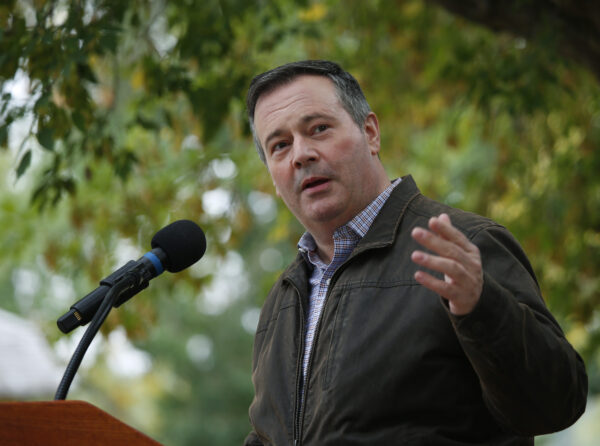 In step 1, retailers and malls need to reduce customer capacity to 15%. The library is closed, the gym must return to one-on-one training, and indoor dining in the restaurant is prohibited.
In Ontario, Prime Minister Doug Ford went one step further, putting the entire state in an "emergency stop" on April 3, followed by a state of emergency (third since the pandemic) and a state-wide ban on April 7. Declared an decree. -A stay-at-home order that restricts people's movements to essential purposes such as grocery shopping and access to healthcare services.
On April 8, Quebec's Prime Minister François Walgo reinstated the 8 pm curfew in Montreal and Laval "until further notice" from April 11. He also extended lockdown orders in three cities and one region until April 18.
West Yellowhead MLA Martin Long, also a member of UCP Caucus, like Burns, but not the signer of the letter to Kenny, said it was time for the Alberta government to "rethink its response to COVID-19." Insist.
"Let's clarify here. COVID-19 is real. The virus has affected many lives and families in an irreparable way." Long said in a statement on April 6 I posted it on Twitter.
"But restrictions continue to affect many lives, families and businesses in irreparable ways."
Mr Long said he would continue to push the lifting of restrictions in his area because it "has been long enough" and is "no longer acceptable" to his members.
A group of 16 MLAs said in their letter that they expressed concern that "at the highest level of government, unfortunately, the government's approach remains the same."
EDIT-Garth Rousewell signed this letter this afternoon. #ableg #medhat https://t.co/vouAwXeggV

— Drew Barnes (@Drew__Barnes) April 8, 2021
Burns said areas with low cases and no pressure on the hospital system should be able to proceed to step 3 of resumption.
"Opening Step 3 will allow for more restaurants, food, more family cohorts, and more capacity for museums, libraries, etc.," he says.
"After 14 months, we need to get back to normal."
Mr. Burns voluntarily implemented a 20% wage cut for six months in solidarity with small and medium-sized enterprises that are struggling with public health measures.
"I would like to emphasize how much the lockdowns and restrictions have hit the private sector. Many of my friends in free businesses who run businesses have lost their businesses and drastically reduced wages. I had to do it, I was having a hard time, and I had to take a lot of debt, "he said.
He said the 20% he set aside will be donated to charities that support the poor, such as the Salvation Army, the Medicine Hat Community Foundation, and the United Way.
Last December, he I wrote a letter We urged all Alberta politicians and senior bureaucrats to make a 20% reduction for six months to show support for the private sector.
"Alberta's families, communities and free businesses face the most difficult times in Alberta's history," he said in a letter.