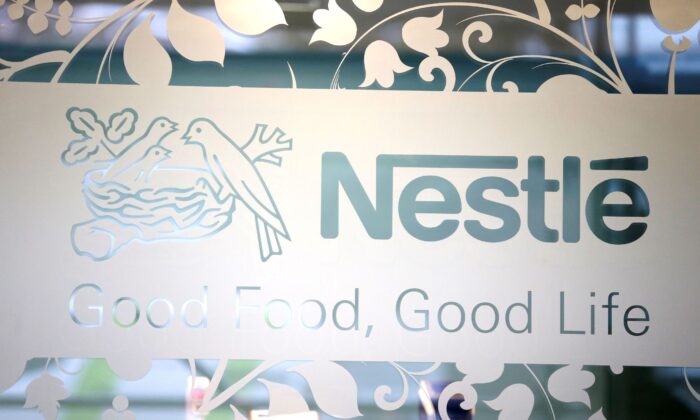 The Nestlé logo is painted on the door of the Nestlé headquarters supermarket in Vevey, Switzerland, on February 13, 2020. (Pierre Albouy / Reuters)
Zurich — Food Group Nestle said Thursday that it is proposing to elect Apple Chief Financial Officer Luca Maestri and Schneider Electric Chief Marketing Officer Chris Leon to the board.
The election will take place at the company's annual shareholders meeting on April 7. Ann Veneman has resigned from the board and Kasper Rørst has decided not to run for reelection, Nestlé added in a statement.
The Board proposes the re-election of the Chairman and all other current members of the Board. Nestlé's board of directors, along with the proposed candidates, consists of 14 members, 12 of whom are independent directors.