Retail chain owners have stated that they will not require staff to receive the COVID-19 vaccine or exclude customers based on vaccination status. The newly announced health restrictions in Queensland are called "ridiculous and ridiculous."
Heath Goddard, co-founder and CEO of PillowTalk, a national household and bedding retailer, was critical of the lack of transparency in medical advice that underpins the use of strict public health restrictions to combat pandemics.
"Until it was tested in court and there was a decent judge to prove and hear the debate. There is a problem. Currently, some countries are being looted from within," he told The Epoch Times.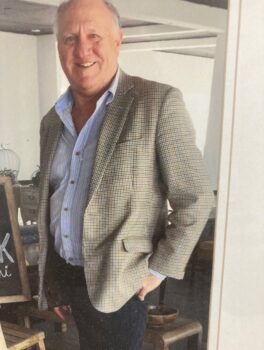 "You can't opt ​​for yesterday's one-off announcement by Prime Minister Parashek. From start to finish, everything was a complete and complete disaster," he said.
Earlier this week, Queensland state leader Anastasia Parashek announced a number of new regulations on unvaccinated residents from December 17, or after 80% of locals were vaccinated. Announced that it will be applied.
This approach follows in the footsteps of other Australian state leaders who are pushing to increase vaccination coverage by encouraging "freedom" for those who are willing to accept jabs.
However, in Queensland, there are currently no restrictions on residents (jabs or no jabs) to interact freely.
However, once the milestone is reached, only vaccinated Queenslanders can enter a variety of businesses and venues, including restaurants, clubs, cafes and stadiums. The rest will be locked out.
The end dates for all restrictions have not yet been announced.
"Coffee commune does not discriminate," said Philip Divera, award-winning Brisbane cafe owner, and has already shown that it does not impose any restrictions on unvaccinated individuals.
Currently, all customers are allowed to enter retail stores, but Goddard said he uses the same wavelengths as Divera.
"Anyone can join my business. Vaccinated or non-vaccinated. I certainly don't require anyone in my company to vaccinate — it can't. I know the dangers there." He said.
"But I can't talk to the Prime Minister. I can't talk to the Minister of Health or others. They don't talk to you. There's no discussion. It's just:" We're going to do this. " That is the direction of totalitarianism, "he added.
"When did Australia have a totalitarian direction? We have them now. We are worse than (communist) Czechoslovakia. It's ridiculous, but people are still in line with it. Why? "He said, noting that similar observations were made to him by East Europeans living in Australia.