[ad_1]

The Sydney Cemetery will undergo a major overhaul of management by the New South Wales (NSW) government, resulting in greater disapproval of religious leaders.
Five royal graveyard operators (four governments and one Catholic) have been merged into a single operating organization, One Crown, following the recommendations of an independent review that warned that the royal graveyard would soon run out of burial space. I will.
A spokesman for the Catholic Archdiocese in Sydney told the Epoch Times that he was confused as to why New South Wales real estate minister Melinda Pavie appeared to "oppose" the church.
"After suggesting that we could play a major role in the future, she stopped building two long-awaited graveyards that we worked hard to approve," a spokesman said at MacArthur Memorial Park, for a total of 136,000. A new graveyard where the burial ground is planned.
He stated that their mission, which has been going on for more than 150 years, is to bury the dead in a dignified manner, while preserving different cultures of faith.
"The state government remembered this at several meetings with our archbishop, who was confident that our work would continue to be valued," said a spokesman. "Other leaders of the faith also demanded that we continue their non-profit role and told the premiere."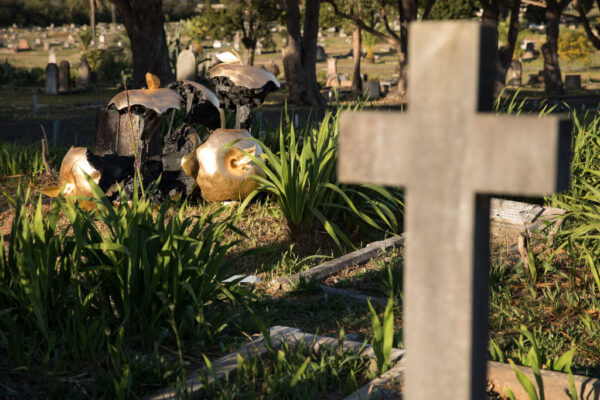 Hours 11: Resolving Sydney Cemetery Crisis Report (pdfThe review shows that some operators are facing financial problems and that integrating them into one can reduce existing inefficiencies by about 30%.
"Importantly, by 2038 there will be about $ 600 million in surplus capital," the report said. "Over time, it can grow into billions of dollars in assets for the state."
We also found that Sydney lacked burial space and would soon be unable to meet burial demand without purchasing and developing new graveyard land.
The Eastern Suburbs Memorial Park (ESMP) is estimated to run out of burial space by at least 2023. Isabel Meyer, chief executive officer of ESMP's Southern Metropolitan Cemetery in New South Wales, said he was considering land reuse options.
"The law allows it in New South Wales, but it's not very common, and what we're saying is that a potential solution to the lack of burial space, especially inside Sydney, is It means that we may consider options for limited retention and graveyard reuse. " Meyer said Yahoo News Australia. "If the community doesn't accept it, we won't move on, but if people show interest, we'll probably set up dedicated areas in both graveyards."
[ad_2]