Australia's state of New South Wales (NSW) may soon be able to pay top teachers higher salaries and keep the state's best educators in classrooms under a new plan.
New South Wales Education Minister Sarah Mitchell said creating stronger career paths that reward good teachers is key to improving the education system.
"New South Wales has some of the best teachers in the world, but they often leave the classroom and enter management positions to secure higher salaries and career advancement," Mitchell said in a statement.
"This model is not about 'performance pay', it's about expanding career options for teachers and trying to do their best in the classroom."
This comes after a new parliamentary inquiry focused on a brain drain that has caused teachers in NSW to quit their jobs or find their jobs unattractive.
Reasons for leaving include insufficient salary and overwhelming level of administrative work.
In New South Wales, postgraduate teachers start at around $74,000 (US$52,000) a year, earning more than many graduates from other professions.
Currently, annual salaries for teachers certified as "Highly Skilled" or "Lead Teacher" are capped at $117,000. But while they can earn more than $125,000 a year with additional responsibilities, such as assistant principal, this position puts them out of the classroom.
"There is no profession in the world that literally shapes the lives of future generations every day, and it is incredibly rewarding," Mitchell told reporters.
"But what I hear all too often is that they feel they've hit a bit of a ceiling when it comes to salaries."
The education minister said many teachers have taken managerial positions or become principals for better income.
"We also need to find opportunities for people to stay in the classroom, do what they love, and be rewarded for their excellence," she said.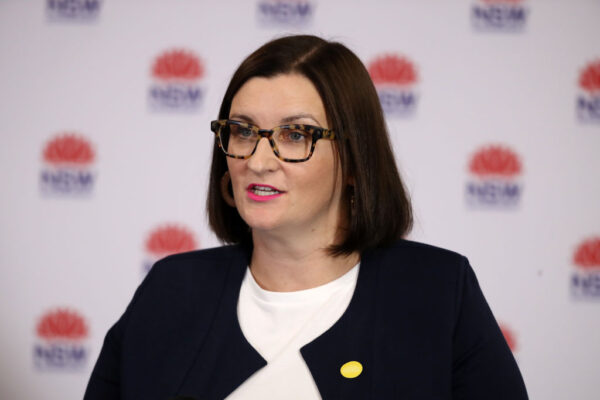 Long-term existing teacher shortage
A previous report commissioned by the NSW Teachers Federation predicted that public schools would need to hire at least 11,000 additional teachers by 2031 to meet the surging demand for kindergarten enrollment. .
It also notes that existing teacher shortages are likely to worsen, especially in STEM fields and rural schools.
Mitchell, July wrote to The Australian NSW has employed over 4,400 teachers since the beginning of the year and plans to employ a further 3,000 teachers by the end of the year.
The new plan is also consistent with a solution previously proposed by Glenn Fahey, an educational expert at the Center of Independent Studies.
Fahey previously told The Epoch Times that teacher union demands for a general wage increase of 5 to 7 percent simply call for "more pay for less work and less accountability." said.
He said the solution to the teacher workload problem is to prioritize the best educators for the "best pay".
"If unions are serious about recognizing the profession, they should have a constructive dialogue about how to reward good teachers and improve the practices of underperforming teachers," he said.
Unions have long advocated higher wages, arguing that inflation and increasing workloads are keeping countless teachers out of the profession.
Nina Nguyen contributed to this report.