The New South Wales (NSW) government will provide hundreds of thousands of dollars to local landowners to host transmission lines as part of a plan to boost renewable energy development in Australia.
October 25th, New South Wales Government announced a strategic benefit payment scheme designed to support changes in the state's power grid as it is connected to more renewable energy sources.
Under this scheme, the NSW government will pay landowners $200,000 (US$126,000) for each kilometer of transmission line hosted on their land. Payments are made in annual installments over 20 years, indexed to the rate of inflation.
first scheme of its kind
New South Wales Deputy Prime Minister Paul Toole said the scheme is the first of its kind in Australia and that building new transmission infrastructure is essential to connecting renewable energy sources to the grid.
"NSW has the country's most ambitious renewable energy policy needed to replace the state's aging coal-fired power plants and build a clean energy future for NSW." He said in a statement.
"By supporting the landowners and local communities that host this infrastructure, we will be able to build in time the networks needed to ensure energy security, supply and affordability for families across NSW. I can do it."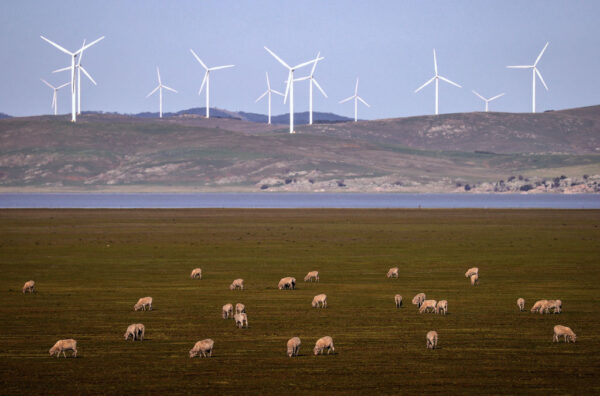 Meanwhile, New South Wales Treasurer and Energy Minister Matt Keene touted the plan as a "huge win" for landowners, and said the economy would benefit from new infrastructure to strengthen local communities. said that it will maximize the economic benefits.
"This is a huge win for landowners in New South Wales, almost double the average payment they receive today." He said.
"To ensure that all landowners are treated fairly under the scheme, payment rates are calculated the same way regardless of where you live."
Community reaction
Community group Stop, Rethink HumeLink Towers welcomed the NSW government's renewable energy policy but rejected the plan, citing significant risks to landscape and the environment as power lines run throughout the region. criticized.
Grunda resident Michael Katz said 300 homeowners in a small town northeast of Canberra want the power lines to be built underground.
"[Aerial firefighting craft] You can't fly near them – they're too dangerous. Firefighters can't even work near them if they're on," he said in a comment obtained by AAP.
The community was also concerned about the potential for fires caused by power towers, as they pointed to the giant wildfire Dixie Fire in California caused by power lines setting trees on fire.
Nevertheless, the scheme received support from Farmers for Climate Action, which represents over 6,000 farmers across Australia.
The organization said the project is likely to accelerate the supply of renewable energy in New South Wales and provide a steady stream of income for farmers.
"Alternative income is very important during times like drought and recovery from floods," said Fiona Davis, CEO of Farmers for Climate Action.
"Farmers with alternative income during droughts continue to employ locals and spend money in local pubs, cafes and retailers."