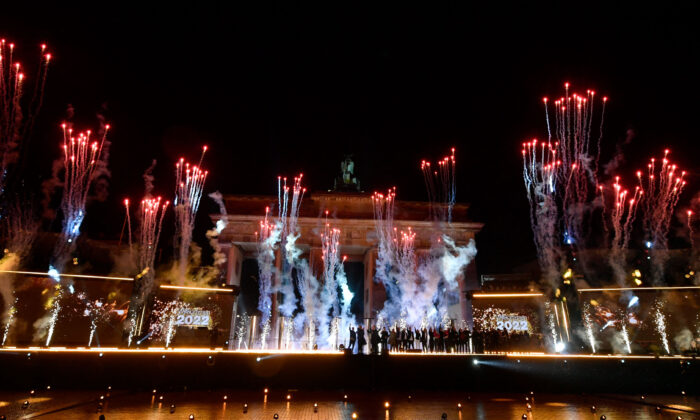 Fireworks explode at the Brandenburg Gate in Berlin on January 1, 2022, celebrating the New Year. (John Macdougall / AFP via Getty Images)
Berlin — On New Year's Eve, fireworks exploded in Germany and Austria, killing two people, local media reported on Saturday.
A 37-year-old man died in Hennef near the city of Bonn in western Germany. A 39-year-old man was seriously injured in the same incident and was taken to the hospital.
In Austria, a 23-year-old man died southwest of Vienna and three others were injured.
At a New Year's Eve private party in Berlin, an illegal firework exploded at night, injuring 12 people. Eleven of them were taken to the hospital for treatment, dpa reported. A Berlin fire department spokesman said Saturday that the youngest injured was an 11-year-old boy and that everyone had a leg injury.
German news agency dpa reported that several others were injured in other accidents involving fireworks in Leipzig and Hamburg, Germany.