[ad_1]

Wellington, New Zealand — New Zealand officials imprisoned a man inspired by an ISIS terrorist group for three years after catching him with a hunting knife and extremist video — but at some point he attacks others. Despite the serious fear that they can, there is nothing more to keep him behind the bar.
Therefore, from July to 53 days, police tracked every movement of the man. The operation involved about 30 police officers working 24 hours a day. Their fears were confirmed on Friday when a man stepped into a Auckland supermarket, grabbed a kitchen knife from a store shelf, stabbed five, and seriously injured three.
New Zealand officials confirmed on Saturday that 32-year-old Ahmed Asil Mohammed Samsdeen was the attacker.
Two more shoppers were injured in close quarters. On Saturday, three of the victims remained hospitalized at risk, and another three remained stable or moderate. The seventh was recovering at home. The youngest victim was a 29-year-old woman and the oldest 77-year-old man.
According to police, undercover agents watching Samus Dean from just outside the supermarket took action when they saw shoppers running and heard screams, within minutes of launching the attack. I shot him to death. The bystander video records the sound of 10 shots being fired in succession.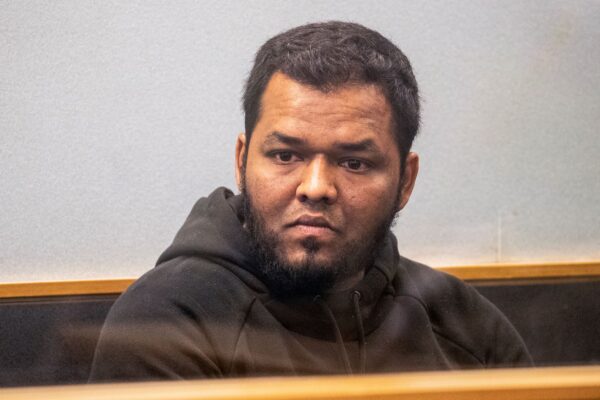 The attack highlighted a flaw in New Zealand's anti-terrorism law. Experts say the penalties are too focused and insufficient to address the plot before it is carried out. Prime Minister Jacinda Ardern said lawmakers were trying to fill some of these legislative holes when the attack broke out. She vowed to amend the law by the end of the month.
Police Secretary Andrew Coster said the law they worked for required men to make the first move.
"We may understand intent and idealism, and we may have a high level of concern," Coster said. "But that's not enough for us to take any enforcement action."
According to officials, Samus Dean was a Sri Lankan citizen who arrived in New Zealand on a student visa 10 years ago at the age of 22. He was first noticed by police in 2016 when he began posting support for terrorist attacks and violent extremism on Facebook.
Police confronted him twice, but he continued to post. In 2017, they arrested him at Auckland Airport. Authorities say he probably headed to Syria to participate in the ISIS rebellion. A police investigation revealed that he had a hunting knife and banned promotional material, and was later released on bail. In 2018, he bought another knife and police found two ISIS videos.
The man spent the next three years in prison after pleading guilty to various crimes and bail violations. In a new accusation in May, the jury pleaded guilty to two charges of possessing an offensive video. Both showed images of an ISIS group containing a black balaclava man with a group flag and semi-automatic weapons.
However, the video did not show violent murder like some ISIS videos and was not classified as the worst kind of illegal material. Judge Sally Fitzgerald of the High Court described the content as a religious hymn sung in Arabic. She said the video explained that she would acquire martyrdom on the battlefield by being killed for God's cause.
A court report warned that men have the motivation and means of committing violence in their communities and pose a high risk. It described him as having an extreme attitude, living an isolated lifestyle, and having a sense of qualification.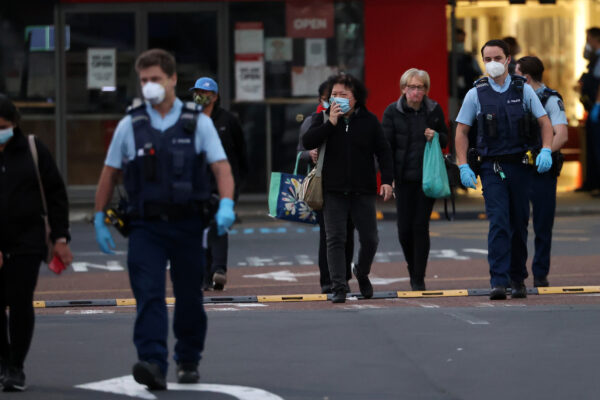 However, the judge decided to release the man and sentenced him to a one-year coach at a mosque in Auckland. There, the leader confirmed his willingness to help and support the man in his release.
The judge said he rejected the argument that the man simply came across the video and was trying to improve his Arabic. She said the cause of the exacerbation was that he was released on bail for a similar crime before and tried to delete his internet browser history.
Fitzgerald mentioned the police's extreme concerns and said he wasn't sure if they were right, but "I sincerely hope they aren't right."
The judge also banned possession of devices with internet access and ordered him to provide access to the social media accounts he holds, unless approved in writing by a protection observer.
"I believe that you are still at high risk of recidivism in the same way that you were convicted," the judge concluded. "Correspondingly, your rehabilitation is the key."
Two months later, the man took a train from a mosque in Glen Eden, a suburb of Auckland, and lived in a countdown supermarket in New Lynn. He ran a shopping cart in the store for about 10 minutes, just like any other customer. Due to the coronavirus distance required, the store was less crowded than usual and sting operations were hanging out unnoticed.
At around 2:40 pm, the man began screaming "Allahu Akbar," which means "God is wonderful," began to stab random shoppers, ran and shouted people, and unleashed a shocking attack on the country. ..
Nick perry
[ad_2]