Hundreds of New Zealand protesters gathered near the Capitol in Wellington, the capital of the country, demanding restrictions on COVID-19 and abolition of vaccine obligations.
Upon arriving at the convoys from all over the country, cars, trucks, campers and other vehicles were congested for hours on the streets of the capital as they went out to meet and talk in the front yard of Congress.
Protesters with signs and flags against vaccine requirements and other restrictions went out to the streets of the city.
In New Zealand, teachers, doctors, nurses, police, and military personnel are required to be vaccinated against COVID-19 as a condition of employment. Masks are also required for children over 8 years old in stores and school classrooms.
Vehicles covered with messages such as "Please give us freedom" and "Force is not consent" are reported to be parked in the streets around the Capitol.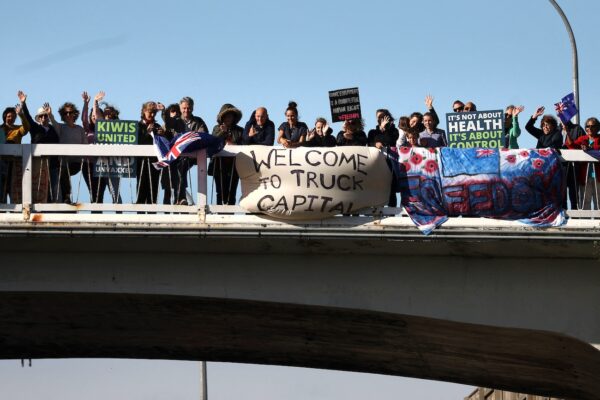 Wellington-born StuMain told AFP that he believes people are free to choose whether or not to be vaccinated against COVID-19, a disease caused by the CCP (Chinese Communist Party) virus.
"I'm actually vaccinated, but I'm against requiring people to get vaccinated," he said. "I think it's shameful. It will force people who don't want it to be vaccinated."
police 1 told News They were watching the protest.
"We understand that driver delays as a result of protests can be frustrating. Our staff will continue to monitor the situation and address any issues that may arise," police said. A spokesman told the press.
Police also said they did not arrest on Tuesday afternoon, and protesters asked protesters to move their cars and trucks by 5 pm before the evening rush hour.
Prime Minister Jacinda Ardern told Radio New Zealand that he has no plans to participate in discussions with protesters.
"96% of New Zealanders went out and were vaccinated, which increased protection and reduced restrictions," she says.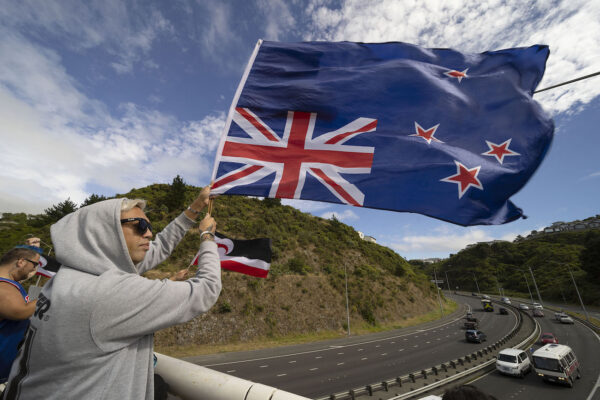 Ardan said last week that New Zealand has reopened its borders and will phase out quarantine requirements for incoming travelers. With about 77% of New Zealanders fully vaccinated, Ardan promised not to impose any further blockades.
The protests in New Zealand will take place on Tuesday's 12th day of protests by truck drivers in Ottawa, Canada.
Ottawa's "Freedom Convoy" consists primarily of truck drivers and began as a protest against the COVID-19 vaccine obligations for cross-border drivers between the United States and Canada. Protesters have vowed to remain in that state until the COVID-19 restriction is lifted.
The Associated Press contributed to this report.