New Zealand MP Gauraf Sharma has been suspended from the Labor caucus for betraying trust after alleging bullying and harassment were rampant across parliament and claiming his concerns about the issue had not been investigated. rice field.
Prime Minister Jacinda Ardern said the executive board unanimously decided that the suspension was the "most appropriate response" after "repeated betrayals of trust" by Sharma.
In the opinion of Labor MPs, Published in the New Zealand Herald On August 12, Sharma claimed that the rampant parliamentary bullying was "facilitated and encouraged" by various institutions, including the prime minister's office and opposition leaders.
"Even half of what elected representatives have to do with respect to harassment from within parliament is their ( MP's own voters will be appalled," Sharma wrote.
After the work was published, he provided specific details Long Facebook Post And he said he "supported" his claim that he was subjected to ongoing bullying and that none of his concerns had been addressed.
"If I have to choose between a political party and a country, my loyalty is always to the country first," Sharma said.
he later added another Facebook post On August 15, after writing an opinion piece, he was told that he should raise the issue internally rather than speak to the media.
"But that's exactly what I've been trying to do for the past 1.5 years without being heard at all. And now I'm being silenced again because of the ongoing bullying," Sharma said.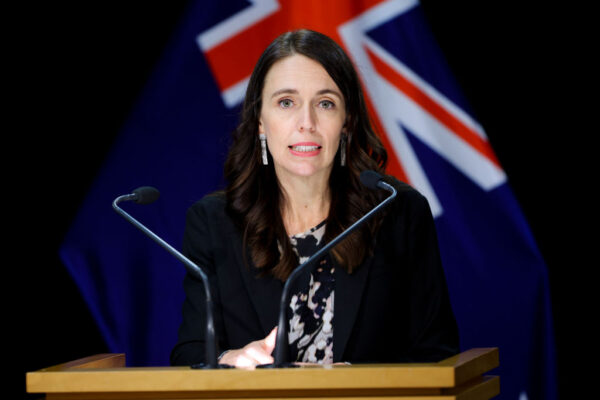 Maori Party co-leader Rawiri Waititi expressed support on Instagram Positionstated that Sharma had "great integrity".
"I really want to acknowledge that he's brave and brave," he said.
determination of the parties
Ardern announced her suspension on 16 August after two meetings with other Labor MPs.
Ardern said his suspended status will be reviewed in December and Sharma could return to the caucuses if confidence is restored.
"[Sharma] He is expected to continue as a Labor MP for Hamilton West and attend parliament. However, he will no longer participate in caucus events and activities unless the caucus permit is obtained," the Prime Minister told reporters.
"The team was very clear that to work in a political party where open debate and dialogue is so important, you have to trust your colleagues.
"You have to feel like you can speak openly and freely. "
Ardern and the Labor Party have continued to deny all allegations of bullying by Sharma.