New Zealand Prime Minister Jacinda Ardern has denied accusations that the government is complacency and said increased funding for the police has led to more prosecutions.
Janak Patel, a 34-year-old worker at a local dairy store, also known as a convenience store, was stabbed in a robbery in Auckland on November 23.
The worker was taken to hospital with serious injuries, but died shortly afterwards.
This sparked renewed accusations that the Ardern government was tolerant of crime, but the prime minister said the number of ram raids had "dropped significantly" this month to about 13.
"We know ram raids are a problem, and that's where we turned our attention," she said. Said Radio NZ.
She attributes the decline in the number of assault cases to an increase in the number of prosecutions and convictions.
Ardern said the number of police forces is now at a record high, with an additional $500 million (US$310 million) specifically for crime prevention.
This gave authorities resources to identify 70 young people contributing to the problem. Separate programs for young offenders and their families have also been established, allowing about half to return to their education.
"But I know we have to continue to do what we can to make people feel safe in our city," she said.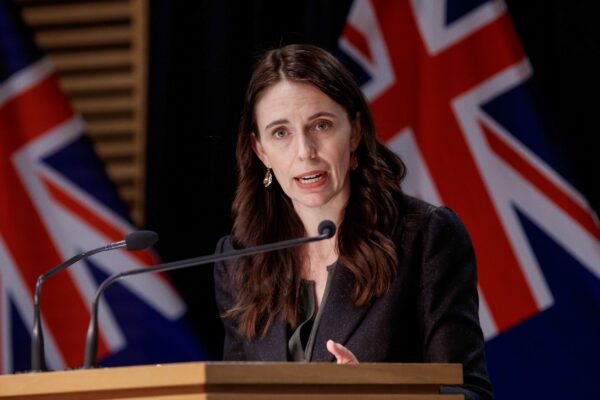 Youth crime is on the rise in New Zealand. In the first half of 2022, there was a 518% increase in the number of assault incidents, most of them involving young people under the age of 17.
The government has avoided punishing youth through the criminal justice system.
This has led critics to argue that crimes are allowed to run rampant due to the lack of serious consequences.
Ardern said punishment for juvenile offenders is inflicted through measures outside the courts, and offenders over the age of 15 can still be brought before the courts.
"We are not easing penalties for individual crimes," she said.
"Where have you heard us say that if a young person commits a crime, there is no punishment for it? I just want to make it work."
Government sent signals to push for 'flexible on crime' approach, opposition says
But the Kuomintang has called on the government to acknowledge the role it has played in the current wave of crime.
National judicial spokesman Paul Goldsmith said the government hasn't eased individual penalties for individual crimes, but has sent three "strong signals" to the justice system to promote a "softer approach to crime." said he did.
These include reducing the prison population by 30% regardless of the level of crime, repealing the Three Strikes Act, and encouraging a culture of excuses.
under three strikes, violators will be given a "strike" warning for a list of 40 serious violations. If convicted of her third offense on the list, she would be given the maximum penalty applicable without parole, unless clearly deemed unjustified in court.
"It may have been well-meaning, but the government's softer approach to crime has resulted in more violence in our communities, a 500% increase in assault incidents, more impunity among criminals, Sadly, the number of victims of crime has increased." Goldsmith Said.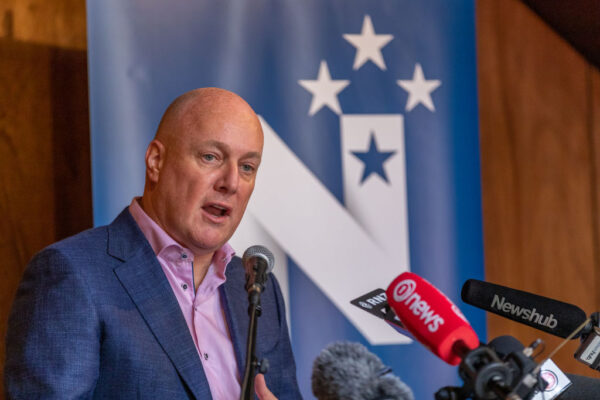 On November 17th, the Nationals announced the Combating Youth Offending Plan to crack down on severe repeat offenders.
Under the plan, a military academy for young offenders would be established in partnership with the Defense Forces to provide discipline, instruction, and intensive rehabilitation.
Serious repeat offenders are sent to military academies or subjected to electronic or centralized surveillance.
We also support communities and non-governmental organizations to break the vicious cycle of crime.
"New Zealand's juvenile justice system works well for the majority of young offenders. 80% of first-time offenders involved in the youth justice system are dealt with quickly and put back on track," National said. said Christopher Luxon, president of the
"National's Combatting Youth Offending Plan targets the most serious repeat youth offenders and deters crimes like assaults by eliminating ringleaders with gang ties."
ACT leader David Seymour has urged governments to "get tough and smart" on the surge in retail crime following COVID-19.
"We urged the government to quickly provide a retail crime prevention fund, especially after people were robbed who asked for help and did not get it. It's been going at a pace and now we have to scale and speed it up," he said. Said.
A community call for change
The deadly sting prompted dairy communities across the country to join forces between 12:30 pm and 2:30 pm local time on November 28 to urge governments to do more against crime. Now closed until
Hundreds, including the stabbed victim's father, collected Outside Ardern's office, he repeatedly yelled, "We need justice!"
In contrast, the government announced Another package to address retail crime, including a $4,000 (US$2,500) Fog Cannon grant, $4 million to support local government crime prevention programs, and expansion of retail crime prevention to include aggravated robbery.