Chinese refugees taken to New Zealand send letters to New Zealand's prime minister and foreign ministers asking for help pressure Beijing to immediately release their father, a human rights activist who remains detained in his hometown of China. It was. ..
Xing Jian, a new permanent resident in Wellington, New Zealand, sent a letter to 110 New Zealand MPs, including Prime Minister Jacinda Ardern and Foreign Minister Nanaia Mahuta, on June 29, unconditionally releasing his father Xing Wangli to Beijing. I requested that you do. He also urged them to continue expressing concerns about China's terrible human rights records under the control of the Chinese Communist Party.
On July 5, Xing Jian told The Epoch Times that his father had been detained by Chinese authorities on suspicion of defamation. He has been detained in Xixian County Detention Center in Xinyang, Henan Province, central China.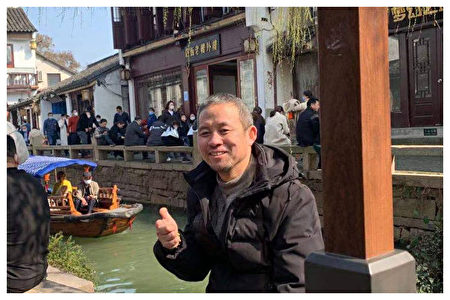 Xing said his parents had visited Jiang Tianyong, a Chinese human rights lawyer who had been under house arrest for more than two years in Xinyang Town, Xinyang City, Luoshan County, on April 20th. Jiang is seen as a sensitive person by Communist Party authorities for his legal support to vulnerable groups.
Following their visit, three days later, on the morning of April 23, the couple were fooled by local officials into the village government of Soen in the Huaihe district in the name of dealing with long-standing complaints.
There, Xing's parents met Huaihe police chief Zhang Zhenhua and deputy director Fang Tao. And Jiang Cheng, an official in the Huaihe district. The three warned them that they had visited a rights lawyer and warned of future "unacceptable" behavior.
Dissatisfied with the threat, Xing's father went on a trip to Beijing that afternoon in hopes of appealing his dissatisfaction to higher government agencies.
On April 27, Xing's father was intercepted by a police officer at the Qianmen police station in the name of verifying his personal ID after sending a letter to a public agency. With just one data search, police quickly learned that he had a history of petition. They then arrested him and transferred him to the Beijing office of his hometown county government, who sent him back to Xi County Detention Center.
Xing's father was initially given 15 days of administrative detention, which was extended to criminal detention.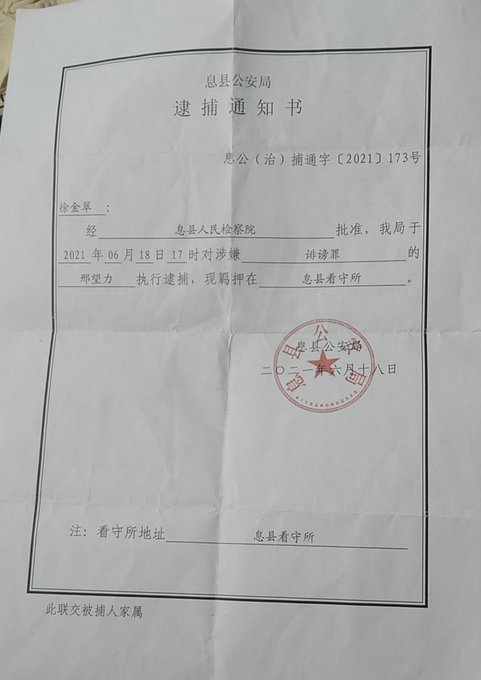 "In essence, they [local police officers] I am in retaliation for my father's continued efforts to rights, "Xing told The Epoch Times. "They hate him the most because he is dedicated to protecting the legal rights of our family, exposing the corruption of the local judiciary, and supporting his fellow activists."
Xing's father was repeatedly detained for his peaceful human rights activities.
In August 2016, Xing Wangli, who had been detained in Xixian County Detention Center, was tortured and suffered. Crushed fracture of the skull From a violent beating. He lost consciousness for more than 20 days and was slightly spared after needing treatment in the ICU.
Xing describes his father as follows: Instead, he is a hero. Any rights activist will move society forward. "
reply
On June 30, Xing received a reply from Ardan's office that he had received his letter and forwarded it to the New Zealand Ministry of Foreign Affairs for consideration.
Other parliamentarians also responded to Xing, expressing sympathy for his father's situation and adding that he had forwarded his letter to the diplomatic office.
One response, expressed on behalf of MP Chloe Swarblick, said New Zealand's Green Party has strongly condemned human rights abuses in China and called for "meaningful action" by the New Zealand government.
Xing told the Epoch Times that he would also write to the Office of the United Nations High Commissioner for Human Rights to seek further assistance in the release of his father.
Xing was born and raised in China. Since childhood, he has witnessed and participated in family petitions. In 2004, a tour to Beijing was held with his mother Xu Jincui and his sister Xing Mei.
Disillusioned with the reality faced in China in 2015, Xing began looking at ways to seek political asylum abroad. Fortunately, shortly thereafter, he was able to secure his passport. He then betrayed the people in charge of daily family surveillance, secretly leaving his hometown and boarding a plane to Thailand, where he applied for protection through the United Nations.
When authorities noticed that Xing had fled the country, police in Laishui County, Jiangsu Province, southeastern China, declared him a wanted criminal in a judicial corruption case. Local police flew to Bangkok and tried to hand him over to China.
With the help of Thai Chinese dissidents and activists, Xing finally escaped danger and was accepted as a UN refugee.
In January 2020, he landed in Auckland to start a new life in New Zealand.
Xing has told the Epoch Times that he has been deeply interested in witnessing the pervasive impact of the Chinese Communist Party (CCP) and its communist ideology on democratic institutions around the world since arriving in New Zealand. It was.
"Communism does not benefit humanity. On the contrary, it poisons humanity," added a survivor of the Chinese administration.