[ad_1]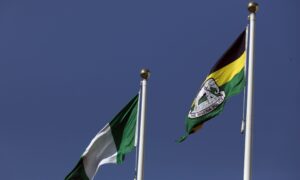 LAGOS — Police and government officials have secured the release of 100 people, including women, children and lactating mothers who were kidnapped from a village in northwestern Nigeria more than a month ago, a local police spokesman said.
Nigeria, primarily in the northwestern states, is fighting an increase in armed robbery and kidnapping for ransom. In the northwestern states, thinly deployed security forces are struggling to contain the rise of armed gangs, commonly referred to as bandits.
The released prisoners were kidnapped from the village of Manawa in Zamfara on June 8, state police spokesman Mohammed Chef said in a statement sent to Reuters Wednesday.
He said their release was secured "without giving any financial or material benefit."
"They are medically checked and reported before reuniting with their families," the statement added.
Northeastern Nigeria has faced decades of insecurity, including attacks by Islamic terrorists such as the ISIS Alliance Boko Haram, but the current wave of kidnapping is largely based on economic motives.
SBM Intelligence, a Lagos-based consultancy, estimates that kidnappers arrested 2,371 people across Nigeria in the first half of this year, demanding a total ransom of 10 billion naira ($ 24.33 million).
Most of them were kidnapped in northern Zamfara, Kaduna and Niger. SBM said it cannot accurately assess the amount paid for the ransom.
More than 200 students and dozens of other students involved in the kidnapping attack are still being captured.
[ad_2]