Joss, Nigeria-Women in northern Nigeria went out to the streets in protest after burying their father, son, and husband, who died as a result of terrorist activity in Nigeria, alleging military conspiracy.
From January to June, 23 Fula terrorist attacks in the plateaus of Nigeria killed 215 people, according to Mark Lipd, founder of the Staphanos Foundation of Joss.
Its horrific loss of life is part of the reason for marching more than 500 women and children on July 14, and camouflage uniforms believed by locals to be regular Nigerian soldiers. Following the shooting of an unarmed civilian by a man wearing a camouflage. The military denied the claim.
Bitterness and anger have led women to demand that the army leave Riyom County, 17 miles southwest of Jos, the capital of the plateau.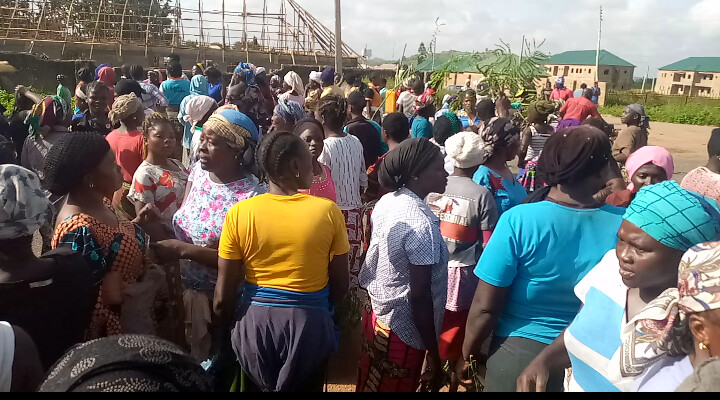 A 60-year-old farmer, Tabisagan, with a woman in a 12-hour protest against their allegations of state-sponsored killings of unarmed civilians and looting of farmers' crops where soldiers are quietly waiting. He led a group of screaming children. ..
"The day after our crops were destroyed, we saw soldiers guarding the herders passing through our community to their settlements, and when we needed it. When they complained that they wouldn't give us the same protection, they said they weren't here for us, they're here to protect the minority, the Fulani. "Gann told the Epoch Times.
The Fula are associated with thousands of cases of bandits and inter-denominational attacks. It exists throughout West Africa and the Sahel, according to the CIA World Factbook, and has more than 12.8 million members in Nigeria alone.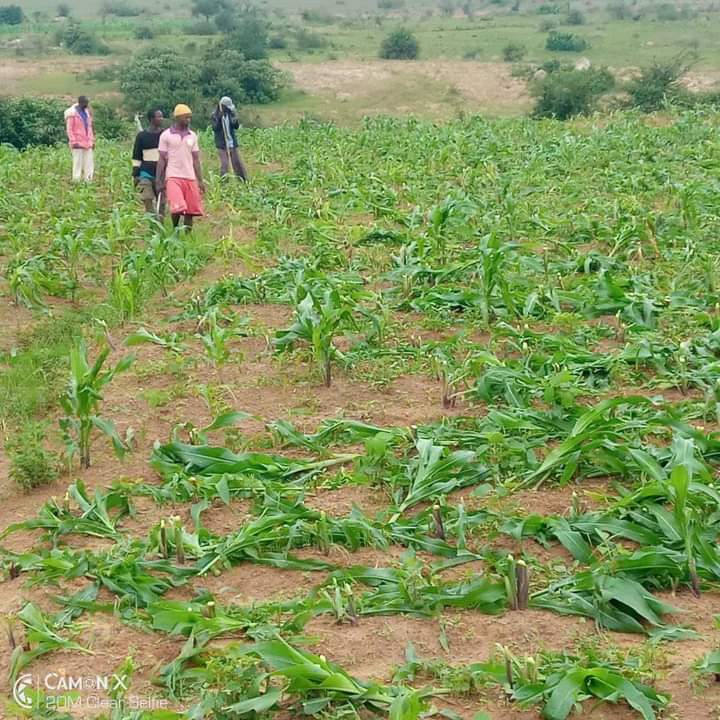 She said two members of Gann's family were killed by soldiers in 2018.
The protest was triggered by allegations that two unarmed men working as volunteer guards in a local settlement were shot dead by soldiers. This latest example of an army apparently siding with terrorists poses a threat to the community, Gann said.
"Titus John and Ilya Daryeop were killed on July 13 in the village of Kum, 17 miles southwest of Joss, by a man in military uniform," witness Pam John told The Epoch Times.
"When the two in camouflage approached, we heard that an attack was planned in the village, so we remained vigilant in the backyard, as we only had sticks, torchlights, and alarm whistles. , I thought they would come to help us, but they fired at us and killed two of my colleagues. "
According to Yakubu Bawa, a local lawyer representing the victim, this has been one of more than 100 cases of abuse involving local troops, including extrajudicial killings, in the last three years. I'm sorry.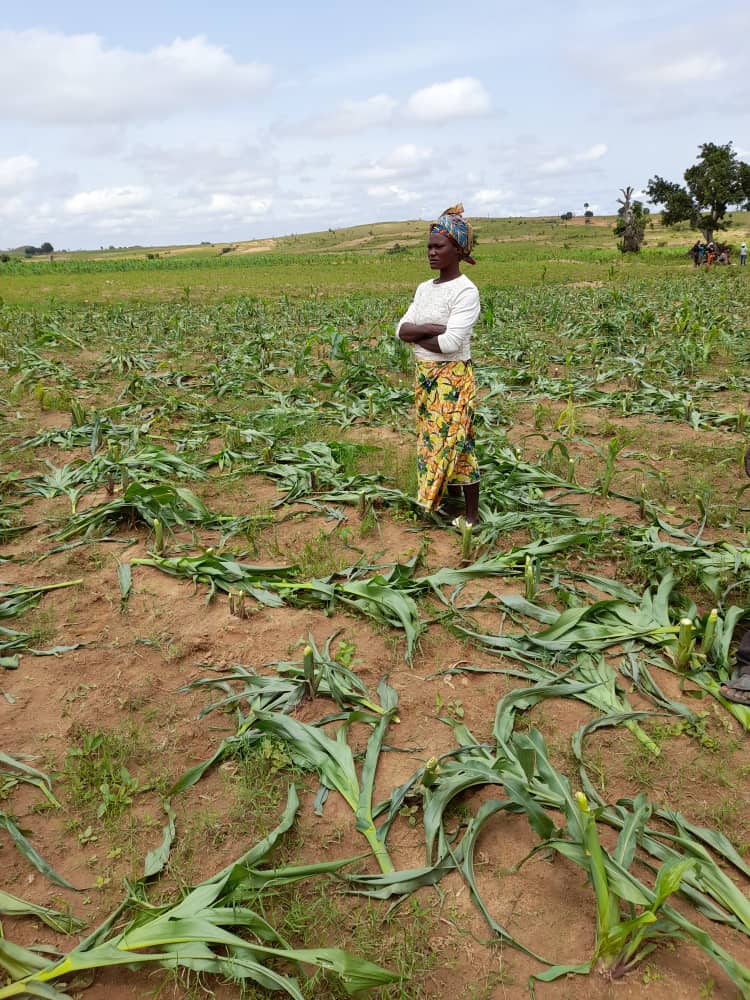 "If we say 100 cases in the last three years, we are modest, and these cases range from extrajudicial killings to torts and torts by military members," Bawa said. Told the Epoch Times.
According to community leader Ezekiel Tengwong, soldiers assigned to peacekeeping missions in the region agreed to withdraw from the village on July 11.
"After the villagers accused them of colluding, the troops threatened them before they evacuated," Tenwon told The Epoch Times. "They said we didn't want them here because they are attacking us and colluding with herders to destroy our crops, so they go back and deal with us. I threatened. "
In recent weeks, ripe corn and corn on more than 50 local farms have been harvested by terrorists on the night of July 4th and the next day, Tenwon said. Over 250 acres of crops owned by indigenous farmers have rotted to force local Christian farmers to evacuate the area. Photos of the destroyed crops were provided in The Epoch Times.
Local authorities sought police intervention, but their distress signals were ignored during the destruction, Tengwong said in Hausa, spoken throughout northern Nigeria.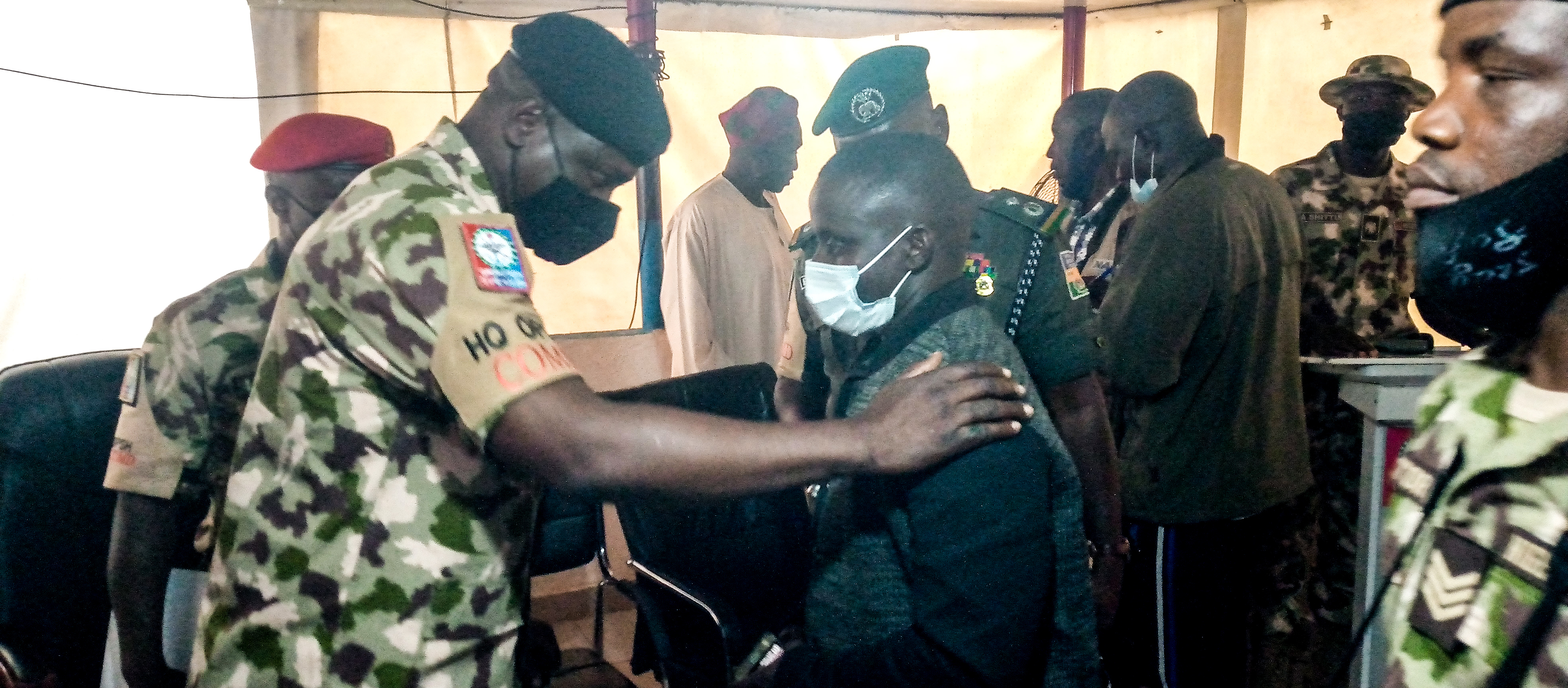 On July 15, the commander of the Army's Special Task Force (STF) refused to ally, stating that the army had withdrawn at the request of local residents.
"We are here to protect both Belom and Fulani, and in fact all the other tribes on the plateau, but if the community says they don't want us, we're of choice. There is no room for it, "commander Maj. Gen. Ibrahim Ali said at a press conference in Joss.
County Chair Mafeng Gwalson said in a meeting with peacekeepers in Joss:
"I have toured all of Lyom's communities, but many communities prefer police to soldiers because of the years of these breaches."
He said many attacks in the area, previously associated with "military excess and collusion with criminals," have undermined public confidence.
Gan Dakorom, from Lyom, told The Epoch Times that he had lost confidence in the army after being shot by soldiers at a military checkpoint in 2013.
"Every time I see something related to the army, I'm scared of what happened here in Fang Village, Bachi district, Liyom County, on February 13, 2013," Dachollom said in a meeting of local officials with STF. Told to. A Kempeitai established to curb ethnic and religious violence in the Plateau region.
"Five of us were shot dead at a military checkpoint. I survived with a gunshot wound in my stomach, but while crawling safely, [the soldiers] I approached me with a khaki and a helmet and still shot me. When he hurriedly shot the gun, I rolled on the ground, and when I got the cover, I ran staggering before asking for help. "
Ali admitted on July 15 that there was a "bad egg" in the Plateau MTF, but denied that the army had fired at unarmed civilians. He argued that civilians could have used military identities to cover crime.
"Every organization has criminals. But is it impossible for civilians to get military uniforms and ID cards, go and attack, and put uniforms on them? Is that impossible?" Ali says. It was. "It's very possible, as he fills his footsteps. Don't doubt him. People do it. That's why you should just conclude that it was the army that did it. That's why. "
Ali publicly apologized to Dakorom at a press conference held at Joss' STF headquarters on July 15. Ali denied the military breach until Dacorum attended the meeting with Gwarson.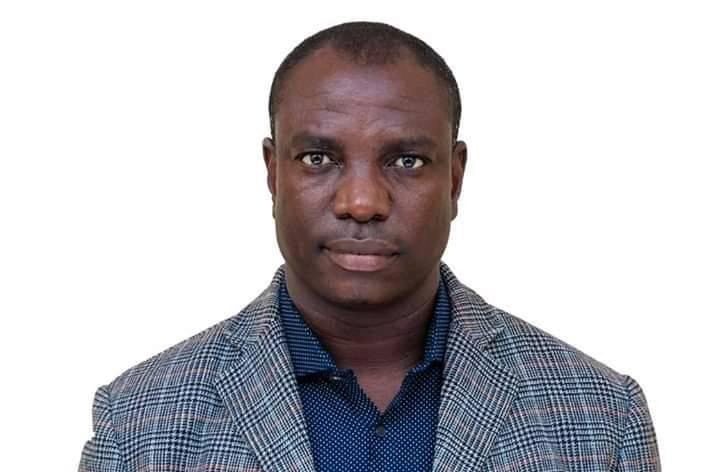 Chris Kwaja, an adviser to the US Peace Institute, said: Soldiers are now taking over the work of the police, who are obliged to deal with internal security issues.
"For more than 20 years, the constant flooding of military communities, as in the case of Plateau, has militarized the spirit of the civilian population.
"Now even small children know the AK-47 rifle. Civilians now hold and use these weapons without any problems. Others [regions], There will be no soldiers in uniform. You could see the sidearms, but certainly not the assault rifles.
"But what's happening today is to redefine society, which gives crime room for prosperity. If these things happen and haven't been investigated in the first place, the soldiers are behind them. Whether law enforcement or criminals do not bring the perpetrators to justice, they are held liable. "
Former Nigerian Defense Minister Theophilus Danjuma in 2018 Said The Premium Times, where the army was "collusion" with Makio to attack the community.
""[The military] "We will collude with armed bandits to kill people and kill Nigerians," said Danjuma, the king crab's hometown, at the scene of a series of armed attacks by what appears to be Fula herders.
On April 26, 2020, a cell phone believed to be owned by a Fula terrorist found at a massacre site in Kaduna, adjacent to the plateau, added credibility to Danjuma's allegations. Among the 26 phone numbers stored on the phone were the direct mobile numbers of Nigerian troops and police officers. report.