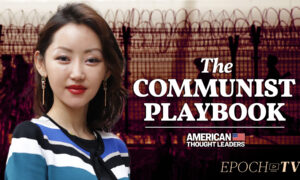 North Korean defector Park Yeon-mi on communist tyranny and "suicide of Western civilization"
"How do you fight for freedom when you don't know you're a slave?"
Sit with North Korean defector Park Yeon-mi, the author of "To Live: A Journey to the Freedom of North Korean Girls."
Discuss the North Korean administration's brainwashing tactics, the similarities between her experience in North Korea and what she currently sees in the United States, and "suicide of Western civilization."
Park's memoirs were recently added to Amazon's 20 best-selling non-fiction weekly list, almost six years after she published them.
Subscribe to American Thought Leaders Newsletter Never miss an episode.
You can also follow American ideological leaders parlor, Facebook, also YouTube..If you want Donate To support our work, you can do so here..